How To Avoid The Most Commonly Made Mistakes When Applying For An On Arrival Visa To Vietnam
Don't waste valuable time on waiting at the airports. Say "No!" to having your flights delayed or canceled.
With over eight years of experience in the industry, we have compiled a list of the most commonly made mistakes so you don't end up repeating them, thus ensuring you get through the process as quickly and conveniently as possible.
Here's exactly what you NEED to know when applying for your on arrival visa:
Save time and money by choosing a better Visa option, thus avoiding any potential difficulties regarding your visa extension
How you can misunderstand the term "on arrival", which could leave you unable to get aboard the plane, and how not applying for the visa online beforehand can lead to unwanted expenses
Find out exactly when your Visa becomes valid, or you might be forbidden from actually entering the country
Discover how to correctly fill in the online application form, since the slightest error can lead to you getting turned down by the airline at the airport
Please Enter Your Name And Email To Get Instant Access To The Free Report.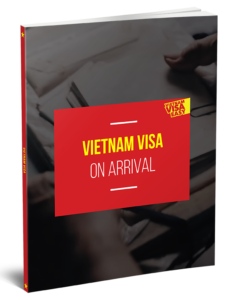 We value your privacy and would never spam you