As one of the best campsites in Vietnam, Cat Tien national park spreads on an area of about 720 square kilometres on three provinces: Dong Nai, Lam Dong and Binh Phuoc, located about 150 kilometres away from Ho Chi Minh city on the north. Nam Cat Tien or Cat Tien national park is also one of the six biosphere reserves in Vietnam acknowledged by UNESCO. To explore the park, you should spend here more than one day, probably perfect for a 2 day trip on the weekend.
Nam Cat Tien is a typical tropical forest of Southeast Asia in which the mangrove submerged area Bau Sau (Crocodile Lake) is recognized for its international significance. The park is also preparing the files to UNESCO to be labelled as world natural heritage.
On flora, Cat Tien has 1610 species that represent for the flora of South-East Vietnam with the precious ones like Go Do, Cam Lai and Giang Huong. On fauna, there are 113 animals, 351 birds, 159 freshwater fishes, 109 reptiles, 41 amphibians, and 450 butterflies. The one-horned Rhino specie in Vietnam which is on the verge of extinction remains only 3-5 individuals in Cat Tien national park.  There is also an archaeological site dated back to 2nd – 7th centuries A.D which is now opened to the public.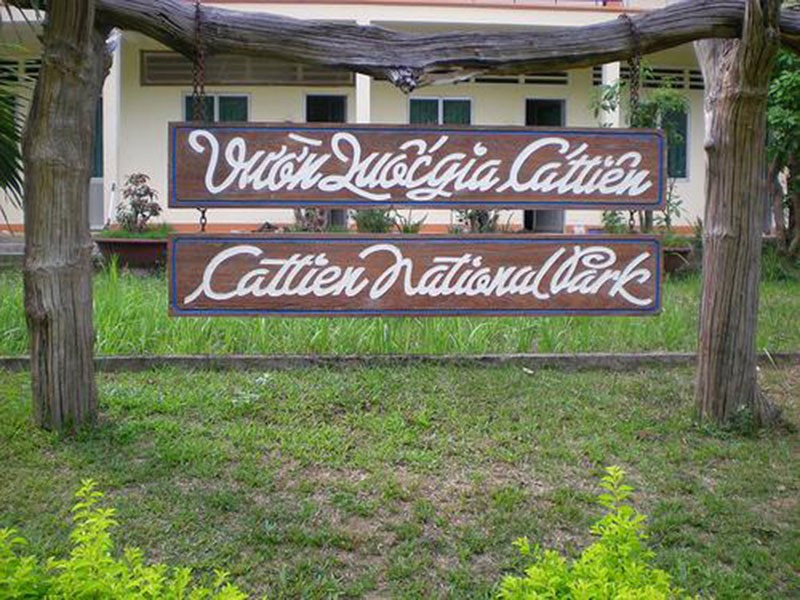 How to get there
You can ride a motorbike all the way to the park in 4 hours or catch Kim Hoan bus that will drop you right at the gate of the park.
By motorbike, head on national highway 1A for about 67 kilometres then turn left at Day Giay junction to enter national highway 20 and drive for another 58 kilometres. You will encounter another junction named Ta Lai and turn left again. Keep going for 24 kilometres and you will arrive at the park.
By bus, at Mien Dong bus station, buy a ticket of Kim Hoan at gate 5. There are only 2 buses to the park each day, depart at 7:30 and 13:00.
The park also can arrange cars to pick you up from Tan Phu, HCMC (one-way, 8 seated car) with a price of 570,000VND.

Where to stay
Nam Cat Tien is one of the best places in the south for camping. You can bring your own tents or rent one for 80,000VND to 200,000VND.
There are about 7 hotels around the park but only Green Cat Tien Hotel is located at the tourist centre and run by the park's management board. There are many room types with the price quoted from 320,000VND (4 people room) to 1,100,000VND (superior triple room) and you can book online.
What to do
Trekking is the main activity at any national park. Cat Tien offers a variety of trekking routes which feature old, giant trees like Tung tree, Go Do (Afzelia cylocarpa), Bang Lang forest with the very special Bang Lang tree (Largerstromia ovalfolia) with 6 separated trunks; animals watching like a crocodile, many birds and butterflies.  The treks must be organized with the headquarters with walks from a few hours to overnight.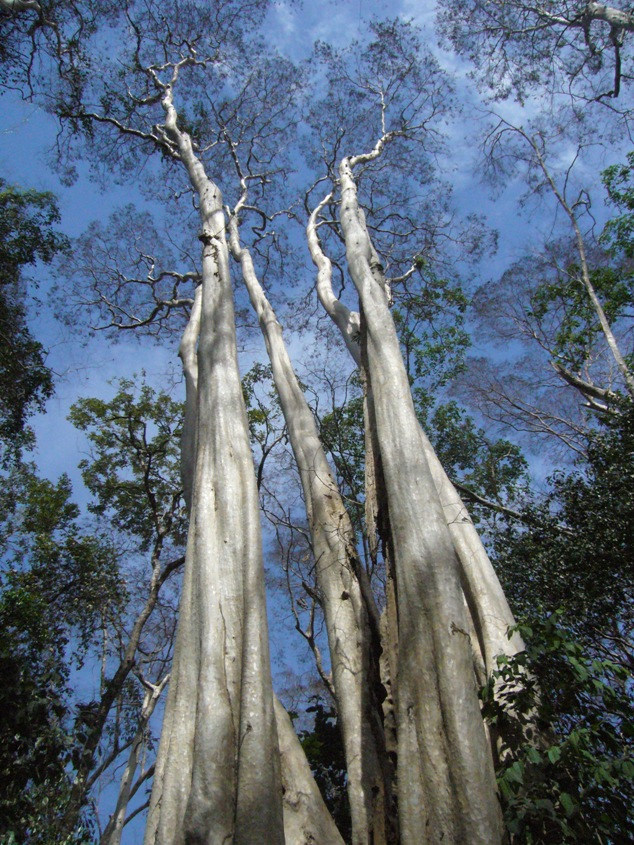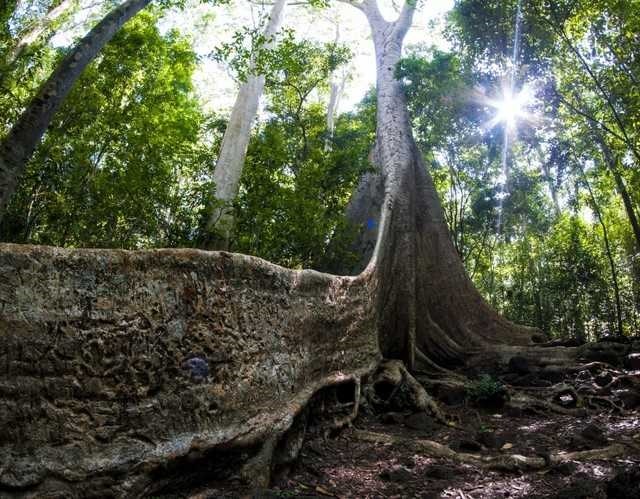 Boat trips are available at Bau Sau, or trips to Ta Lai by canoes. Bicycle is often another option for trekking like for Bau Sau route. Kayaking can be arranged at Ta Lai if you prefer exploring on the water.
Night safaris are available from 19:00 to 21:00 every night. The cost covers the car and tour guide. We suggest you go with a large group to save the cost per person.
What to see
Bau Sau (Lake of Crocodile) shouldn't be missed if you ever pay a visit to the park. The lake lies deep in the forest and is said to be the living place of crocodiles. But reaching this lake is not an easy feat: you have to either trek the whole way of 15 kilometres or hop on a car for only 10 kilometres then walk the rest. The path that leads to Bau Sau is not too tough, there are guiding signs everywhere. You will have chance to see many flora species and one of them is the giant 400-year-old Tung tree (similar to the trees at Ta Prohm – Angkor) so big that a ring of 20 people can't embrace it all. This tree is 3km away from the lake and there is no way you will miss it. Other than the crocodile, Bau Sau lake is very scenic and peaceful, you can catch a lot of fishes here and get them cooked right at the spot. And most important, there are safe places to camp and stay over the night near the lake with protection from forest guards. The crocodiles can still be found in the lake and are pretty tame. They will do you no harm if you stay to keep the distance. Swimming is not recommended.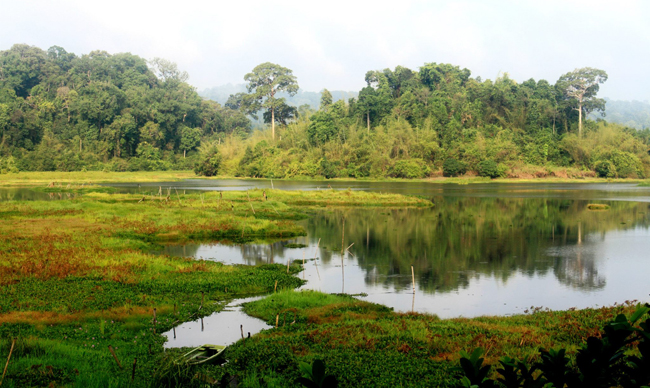 Ben Cu Rapid is one of many rapids in Cat Tien and probably the most famous. In the dry season, the rapid looks like a small stream flowing through thick forests. When the rains come, it turns into a fierce little waterfall with fast flows and a huge volume of water through hundreds of rocks. The best time to visit is from December to April. It will take you only 20 minutes of walking from the centre. Camping is allowed here.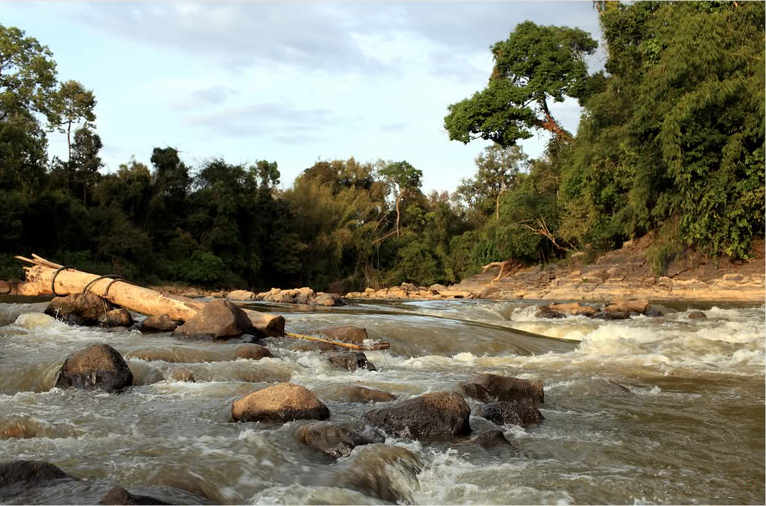 Troi and Dung's waterfalls are great sites for small treks at Cat Tien national park. Most suitable time to visit is between December and May. The total length of this route is 8 kilometres and costs you 2 hours of trekking. On the way to the falls, visitors can admire many strange species of mushrooms and trees. The falls are high but have great rock settings and very suitable for camping and picnic.
Cat Tien archaeological site is located on the right side of Dong Nai river, Lam Dong province. You will have to take the bus from the centre of the park to Cat Tien District, Lam Dong which was once the capital Oc Eo of Funan empire from the 2nd century to the 7th century. This site was a sanctuary of Brahmanism. The remains of temples are situated on A1 hill where you can see the typical architectural features of the old culture with Linga – Yoni, statues of Ganesa, Shiva, Bradma… and many other objects. In the year 1997, the site was claimed to be a national historical-cultural heritage.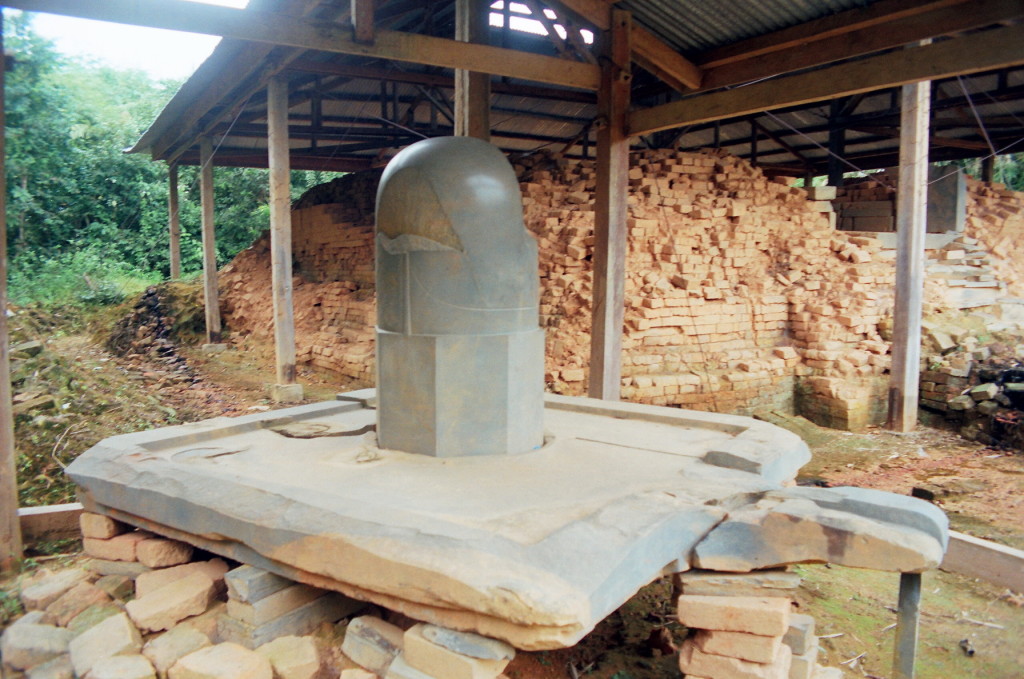 Villages of Ma and X'tieng ethics at Ta Lai are the only community-based tourism sites of Cat Tien national park. The length of the route is about 12 kilometres and it takes 40 minutes on canoes and 20 minutes on the bus. First thing you should visit is definitely the cultural house of minority ethnics of Ta Lai where the artefacts with many years old of Ma and X'tieng ethnics are reserved. The old longhouse of Ma people is now used for traditional brocade producing and exhibition. Do not miss visiting the houses of local people to listen to traditional music and learn more about their daily life.
Notes:
Wear long-sleeved shirts and trousers, high neck shoes and use insect repellent cream to avoid insects and terrestrial leech
Bring along some typical drugs for flu or stomachache
Do not separate from your group and your tour guide during treks
Do not leave the trash to the natural environment or harm any animals or plants
You have to get approval from the park to headquarter to camp