Da Lat is 300 km away from Ho Chi Minh City, a wonderful destination for both domestic and international tourists. On the altitude of around 1500 meters above sea level, the year-round pleasant weather has made Dalat become a perfect place to stay in the Central Highlands. If you are planning a travel to Dalat, read the following guide to know what you can do, see, and eat there.
When to visit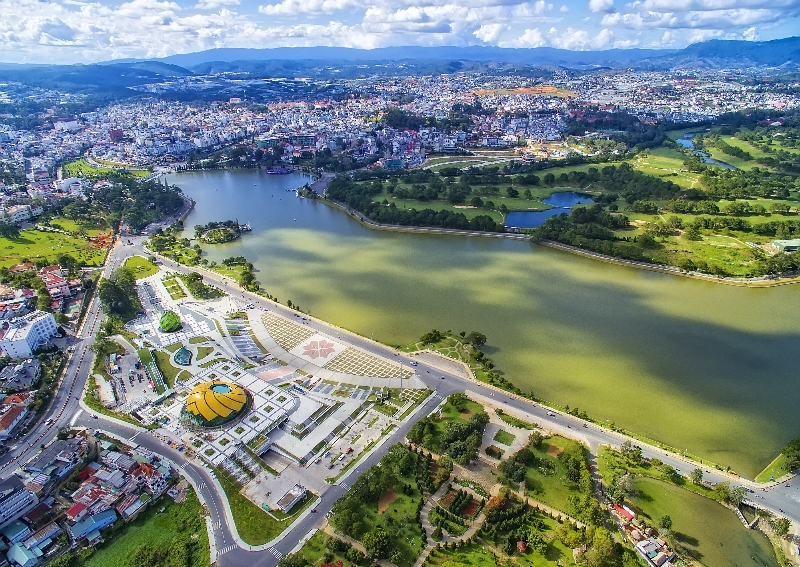 The weather in Dalat is always nice and pleasant throughout the year so you can pay a visit at any time. Dalat has 2 separate seasons: the rainy from May to October and the dry from November to April. In summer, the shower generally starts up in the afternoon. Dalat has never been hit by a storm. From October to February, Dalat is overwhelmed with the scent of thousands of flowers. If you are a flower lover, do not miss a chance to admire the beauty of the flower garden in this period, especially in December, in which the flower festival is held.
How to get there
From Ho Chi Minh
By motorbike: the distance between Dalat and Ho Chi Minh is about 300 km. If you travel by motorbike, leave from Ho Chi Minh and ride along highway 1A until reaching Dau Giay three-way junction, take a left to highway 20.
By bus: the buses to Dalat leaves at Mien Dong bus station every hour from 6:00 am to 5:00 pm. Travel time is about 7-8 hours. In addition, you can use reliable bus companies such as Dalat Toserco, Thanh Buoi, Phuong Trang for your bus travel to Dalat. The bus fare costs around 200,000 VND (seating bus) and 240,000 VND (sleeper bus).
By aeroplane: all airlines are currently offering direct flight to Dalat from Hanoi, Danang and Ho Chi Minh with flying time about 50 minutes to 1 hour and 40 minutes.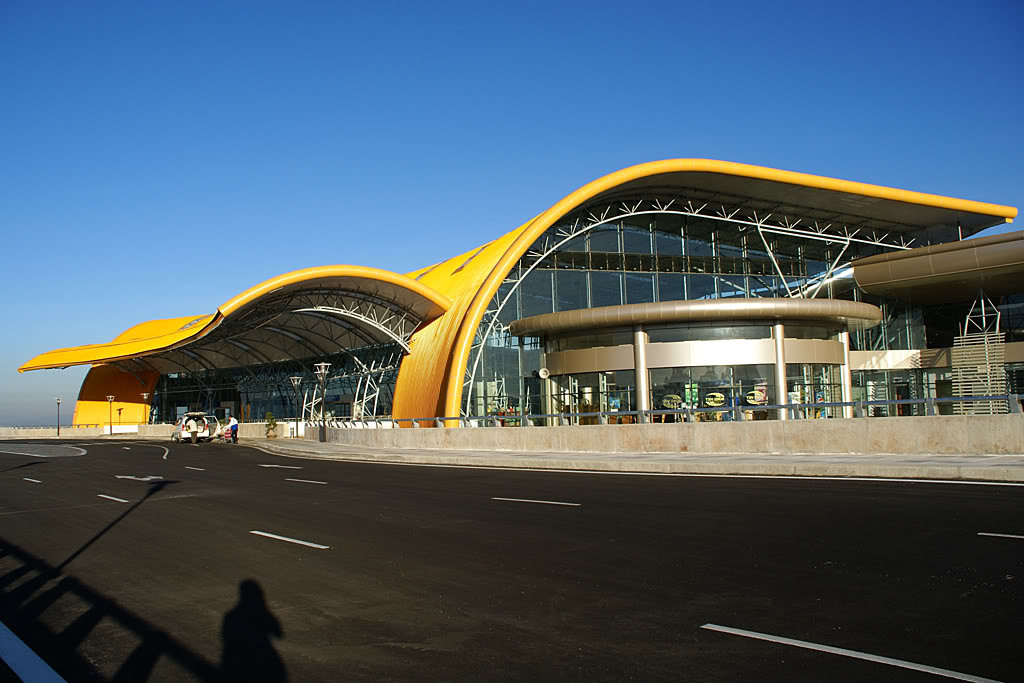 (Note: when you land at Lien Khuong airport, you can either catch a shuttle bus (50,000 VND) or take a 300,000 VND taxi drive to the city centre. Both rides take about 30 minutes.
Open bus: the popular open bus companies include Phuong Trang, Kim Travel, Hanh Café, Sinh Tourist, T.M. Brother's Café. The cost for a one-way ticket is from 130,000 VND to 160,000 VND.
From Hanoi
The distance between Hanoi and Dalat is 1630 km. Travel time by road is 31 hours. Therefore, the best way to get to Dalat is taking a direct flight from Noi Bai airport to Lien Khuong airport. Or you may fly from Hanoi to Ho Chi Minh and then catch a bus to Dalat. The tickets from the three biggest airlines in Vietnam are ranging from 1,5milVND to 2milVND. However, you can take a chance to hunt for discount tickets which are often only half of a million.
Get around
There are plenty of popular sights in Dalat. You can rent a motorbike and cruise around on your own. The cost of renting a motorbike is from 80,000 VND to 120,000 VND for one day. If renting a bike, the charge is 20,000 VND for an hour. Please remember to bring identity card for rental. In addition, you can rent a car and have an easy rider go with you. The price of car rental for 9 hours (8.00 am to 5.00 pm) is about 1 million VND.  To save cash, you can take a bus ride to the city centre.
Accommodation
Despite being a small town, there are many choices and ranges available here in Dalat. The hotels located in Hoa Binh centre such as Phan Boi Chau, Nam Ky Khoi Nghia or those in Bui Thi Xuan, Pham Ngoc Thach, Phan Dinh Phung Street… charge from 150,000 VND to 500,000 VND.
Foods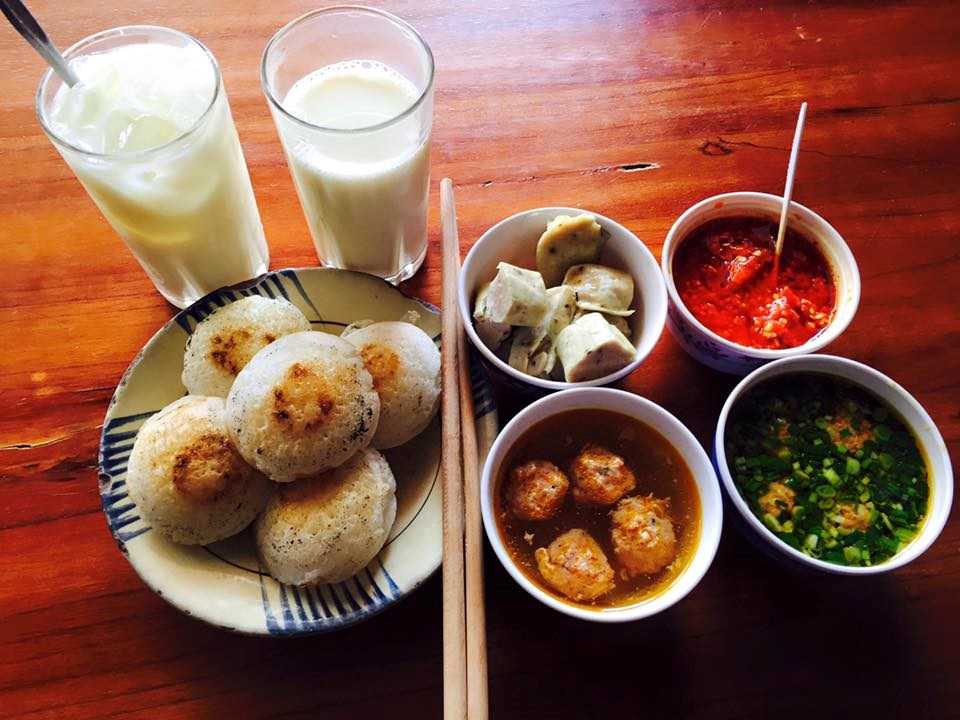 Food in Dalat is a diverse, flavorful and reasonable price. Aside from fresh fruits and vegetables, jam, tea, wine, mixed salad… you must try the following dishes when coming to Dalat:
Restaurant Xuan An at No.15 Nha Chung ( near the city centre post office) serves Hue-style spicy beef noodle soup and Quang noodle in the morning, Vietnamese thick noodle soup in the afternoon. Price: 25,000 VND-30,000 VND/bowl.
Water fern cake at Mrs Huong's restaurant. Address: No.228 Phan Dinh Phung Street. Service time: 11.00 am to 8.00 pm.
Grilled pork patty at Mrs Hung's restaurant. Address: No.254 Phan Dinh Phung Street. The restaurant opens in the afternoon and evening only.
Tai Ky restaurant at No.1/A2 Bui Thi Xuan Street is well-known for stew recipes. Price: 30,000 – 50,000 VND/dish.
Lien Hoa Restaurant in 3/2 Street, Ward 1 serves various kinds of cakes. Service time is from 7.00 am to 11.30 pm.
Vietnamese pizza at No.112 Nguyen Van Troi Street.
Steamed rice rolls in Tran Quy Cap Street. It is served with Vietnamese ham and grilled pork.
Click here to know more about Dalat specialities
Attractions
Dalat market and Hell market: sell everything from clothes to specialities such as local wine, dried fruits, artichoke tea, strawberry preserves, jam…
Xuan Huong Lake: located right in the heart of Dalat, next to Cu Hill. Xuan Huong Lake is very clean and beautiful. The best time to admire the lake is early morning and sunset. You can walk, ride a rented bicycle around the lake or paddle the swan-looking boat on the water.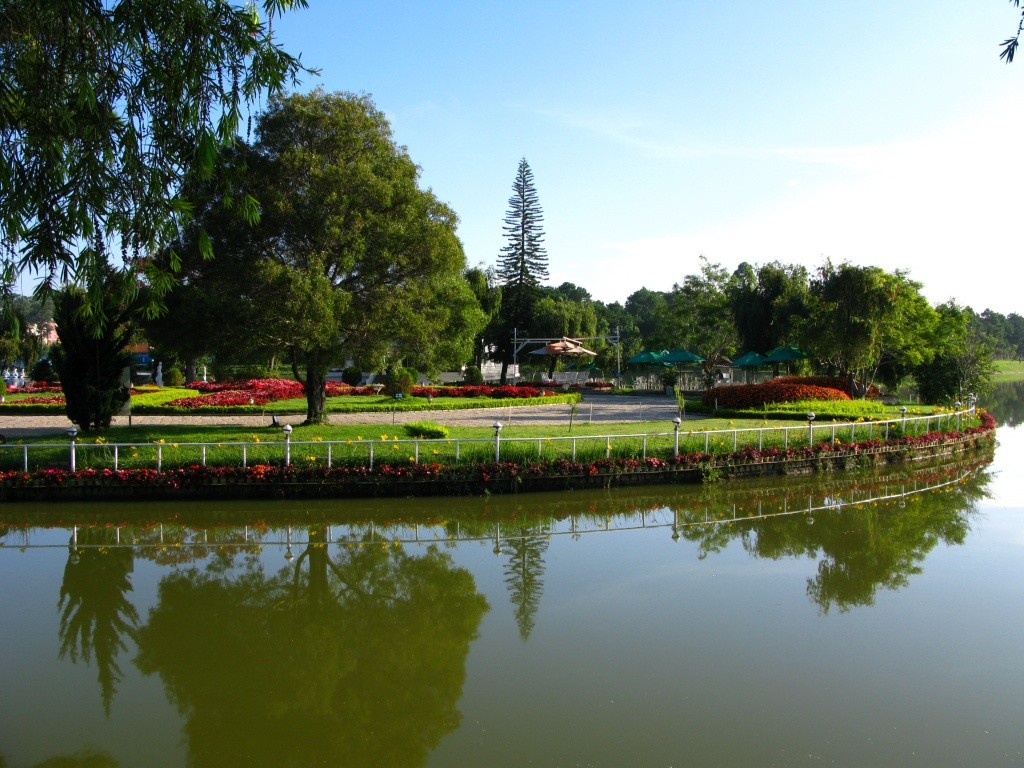 Bao Dai Palace: stands on a high hill (1.539 meters). The palace is very beautiful and attractive locating in Trieu Viet Vuong Street, 2,5 km away from the city centre to the South. Entrance ticket: 15,000 VND/person.
Dalat railway station: is a historic landmark and nice place for picture taking. Inside the train, there is a small café. It is very great to drink a cup of tea on the train and admire the French architecture of this old station.
Dalat flower garden: there are various flowers in the garden, so fresh and beautiful. If you are a flower lover, do not miss this place. I would recommend it in the morning for a walk around.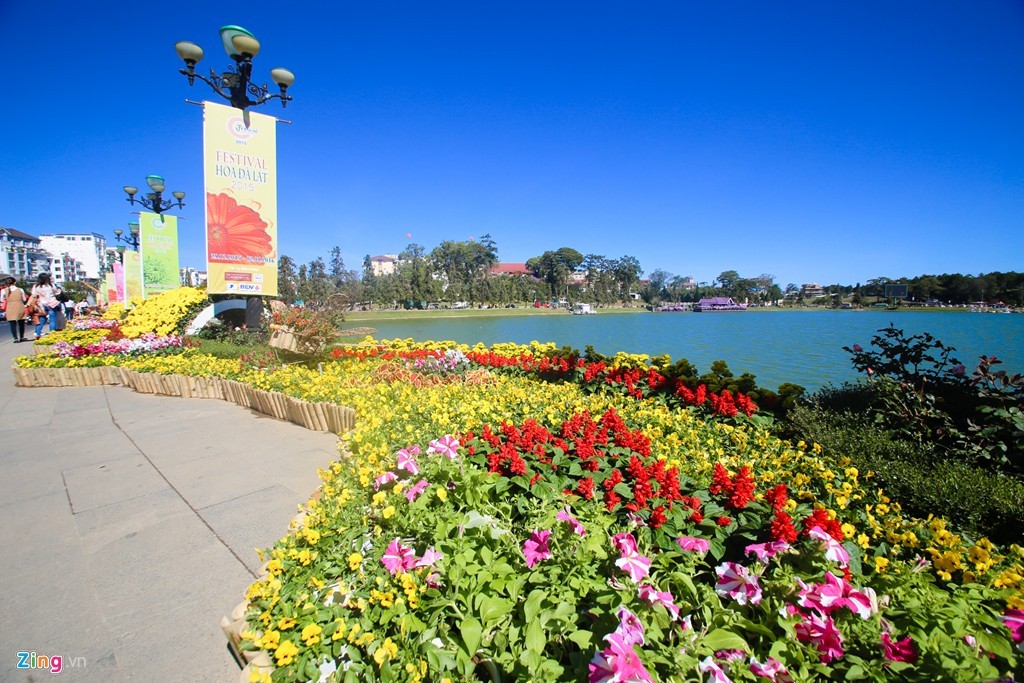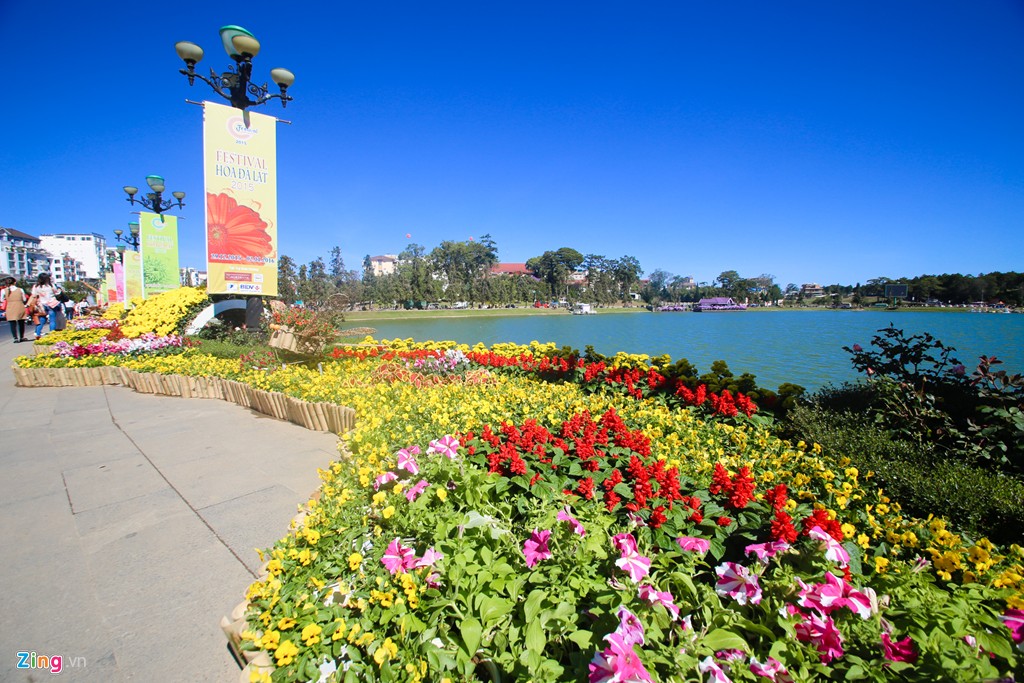 Dalat Cathedral Church: is also known as Cock Church because there is a cock statue on the top of roof representing for Pedro saint. This is the biggest church and one of the typical French colonial architecture buildings in Dalat. In Christmas, many tourists come here to visit and take beautiful photos.
Crazy House (Hang Nga villa): the house's unique architecture and style may make you either love or hate it. The house has ten themed guest rooms. Each room has an animal as its theme. If you are a fan of the fairy tale, the house definitely surprises you at first sight. Although the house is still under construction there is plenty to view. Please keep in mind that the house does not open at the weekend.
Tay Nguyen Institute of Biology: is located on the top of Tung Lam Hill, about 10 km away from the city centre. This is a beautiful place collecting a lot of animals and plants. Entrance ticket: 8,000 VND/person.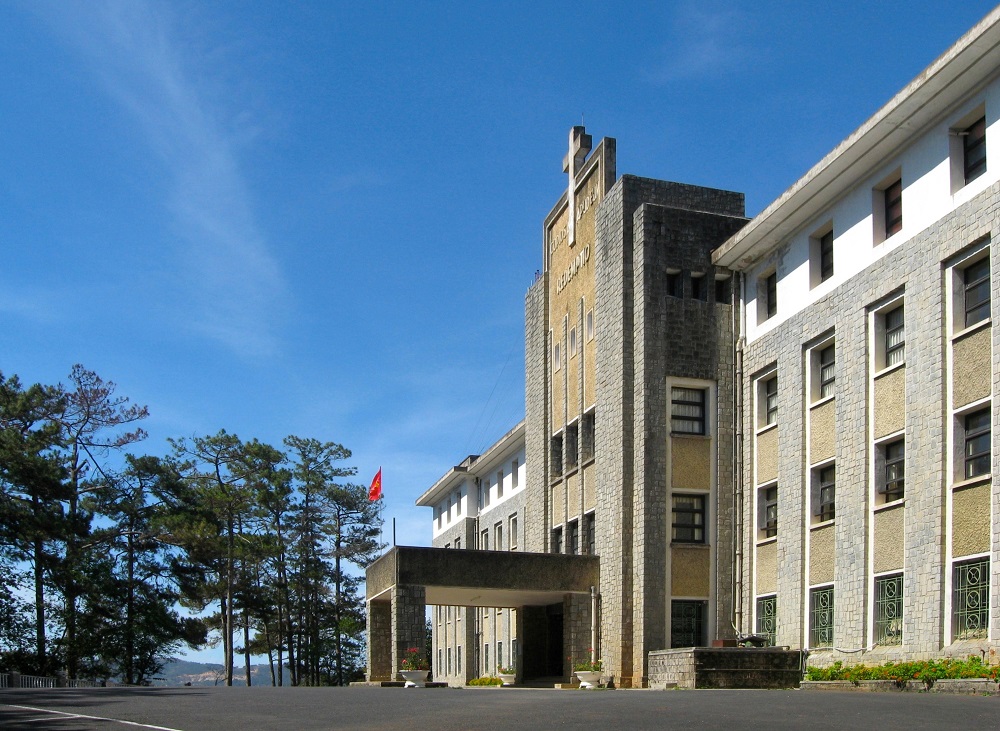 Linh Phuoc Pagoda: is also called Ve Chai (Glass) Pagoda because it has a 9-meter dragon made of beer bottles. The pagoda certainly hits your eye with its unique architecture on a large scale and garish mosaic displays. If you are spellbound of temple architecture, do not miss it.
Valley of Love (Vallée d'Amour): is situated 6 km away from the center of Dalat to the Southeast.  It is considered as a heaven for those who are falling in love. Coming here, you should approach Vong Canh Hill and admire the panoramic view of the valley. The ticket is just 20,000 VND for adults and 8,000 VND for kids.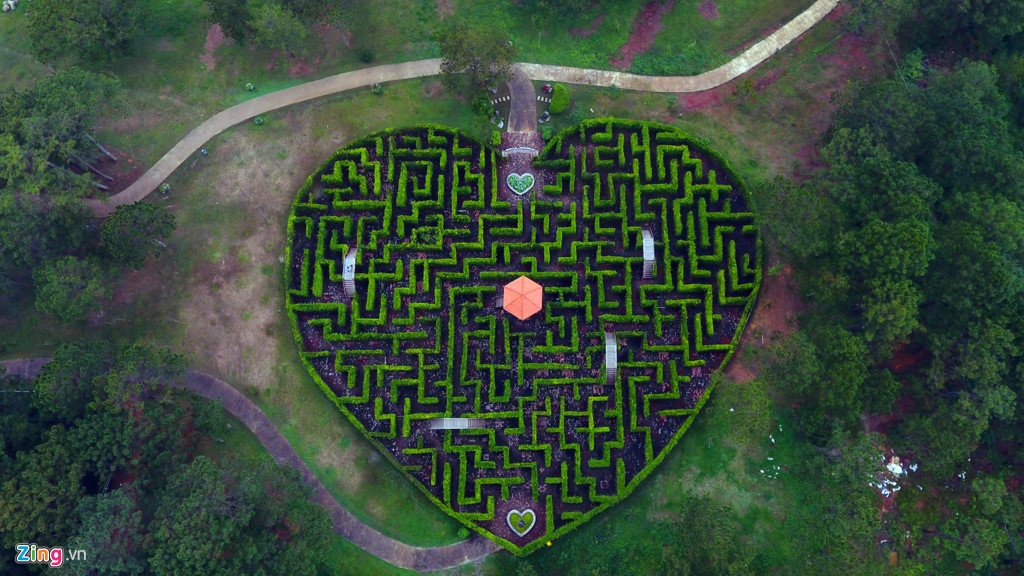 Dreamy Hill: is a recently-built attraction. It's like a mini-Dalat with big villas, small café and restaurants, pools and ponds in a beautiful garden setting. Besides, there are souvenir shops here. Ticket price is 30,000 VND for adults and 15,000 VND for children.
Lang Biang Trail: is located around 1-hour drive from Dalat. It involves 2 highest summits of Lam Vien Highland. There are 2 ways to get the top of Langbiang. The first is walking and the second is using a Jeep car, which costs about 60,000 VND/person. Most of the people take the jeep up to the summit to save energy. After reaching the top, you should spend at least one hour for viewing.  The view is so fantastic. There is a telescope here. The cost is 5,000 VND for 2 minutes. It is quite cold here so you should bring a coat just in case you cannot stand the cold weather
Thien Vien Truc Lam: is situated on Phoenix Mountain overlooking the Quang Trung reservoir. This is the largest Zen Meditation study centre in Lam Dong. The cable car ride to Truc Lam is a remarkable experience that not to be missed. The view along the way is breathtaking with green pine tree forest. A round-trip ticket for one person is 100,000 VND.
Datanla Fall's clear water makes it friendly for the public to get into it. The falls are located around 30 minutes ride from Dalat. The natural scenery here is spectacular and the area is well-maintained. There are several interesting activities for you to take part in such as pony and elephant ride, cable car and roll coaster ride.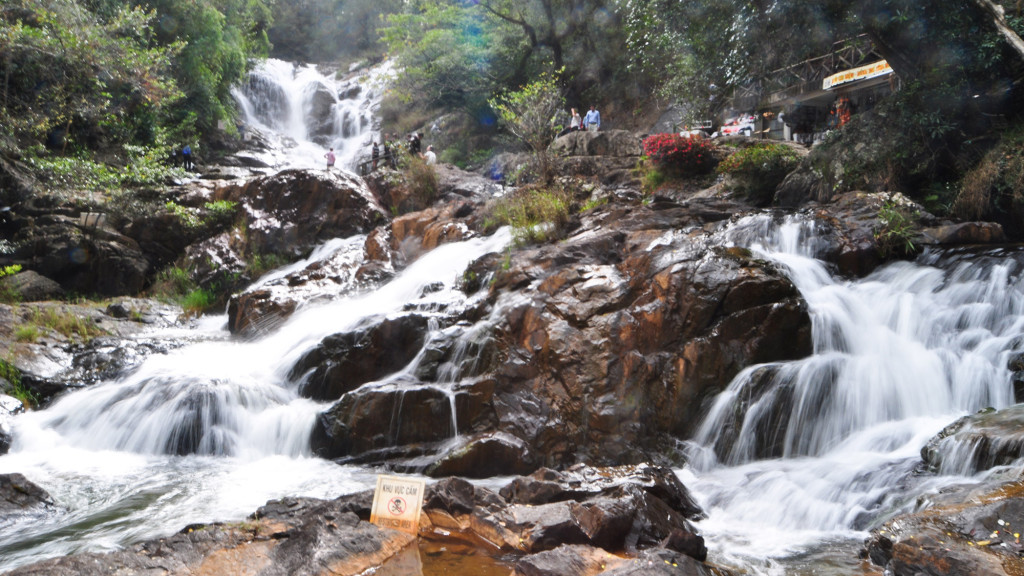 Elephant Falls: is quite far from the city centre but it's worth a visit. Of all waterfalls in Dalat, Elephant waterfall is the largest and most powerful. The view is fantastic and the entrance is free. However, the walk to the falls is slippery so you should be careful.
Cau Dat tea plantation: is another place of interest, situated 20 km away to the Southeast from the heart of the city. It is favoured by tourists as a spot picnic. The hills are like lush green carpets of tea plants. It is really a great place for trekking.
Lake of Sighs: is located on a high hill, about 6 km to the East from the centre of Dalat. The lake has a nice view with green pine trees surrounded. The ticket is priced 15,000 VND for adults and 5,000 VND for children.
Specialities/Gifts
Vang Dalat (Dalat wine): is very popular in Vietnam. It is fermented from typical kinds of fruits in Dalat. After being processed in a traditional recipe and modern technology, the products come out with sweet-smelling and flavorful taste.
Jam: is sold everywhere in Dalat.  There are more than 30 types of jam available in Dalat only such as rose petal jam, strawberry jam, sweet-potato jam, peach jam, dried strawberry candy, mint flavour strawberry candy… If you want to buy some jam as a present for friends and family, the Da Lat market is recommended.
Strawberry: There are plenty of strawberry farms in Dalat. You can go in person to the garden and pick up the strawberries on your own or get up early and visit Dalat market to buy for convenience.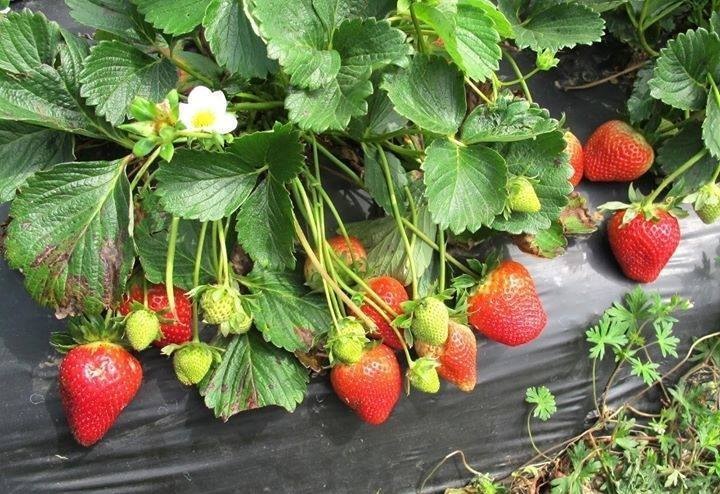 Woollen clothes: is another speciality in Dalat. Getting around Dalat market, you can find many products made of wool such as skirts, coats, scarves, gloves, socks, keyrings…. It's a great feeling to go shopping in the market. However, don't forget to haggle over the price of things.
Dried flowers: can be found at the central market, flower shops, or gift shops. You can even visit the manufacturers to find out the process of making exotic dried flowers. Despite being dried, the flowers are still lively and fragrant. Especially, their beauty stays unchanged for 2 or 3 years. So if you wish to bring home a piece of Dalat's charm, dried flowers is certainly a perfect choice.
Artichoke tea is a gift that you should buy when travelling to Dalat because it is delicious and very good for health. If you are looking for natural asthma treatment, consider drinking artichoke tea.