There are two types of land crossings in Vietnam: local crossings and international crossings. Tourists who want to cross on land from Vietnam to other countries Cambodia, Laos and China are welcomed at 13 international border gates from north to south. Check here to know how to cross borders with a motorbike in Vietnam.
VIETNAM/CHINA
Mong Cai/Dong Hung (Dong Xing)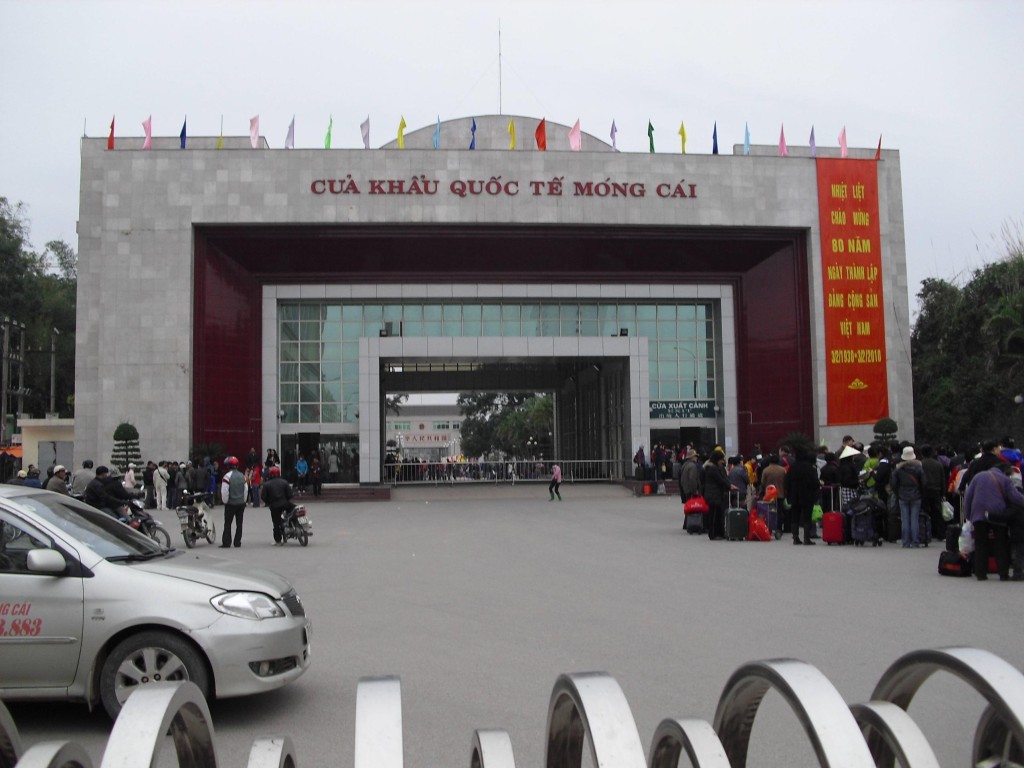 Located in the furthermost northeast Vietnam, Mong Cai border gate of Quang Ninh province is 176km away from the famous Ha Long Bay and 327km from capital Hanoi.
Dong Dang/ Bang Tuong (Ping Xian)
From the crossing, a taxi to the town of Ping Xian will cost you 30RMB and a bus to Nanning 50RMB. To Hanoi, it will cost you about 100,000VND.
Lao Cai/Ha Khau (Hekou)
Two crossings are close to Sapa (40km) and Kunming (~400km)). Lao Cai crossing is right in the city and from there you can easily catch a bus to Sapa with the cost of 40,000VND. There are one-month Chinese visas on the crossing of Vietnamese side for $45 but only available for nationalities of Australia and some Europeans. British and American citizens are required to get Chinese visas in Hanoi in advance. Visa on arrival into Vietnam is not available from the Chinese side.
VIETNAM/LAOS
Tay Trang/Pang Hok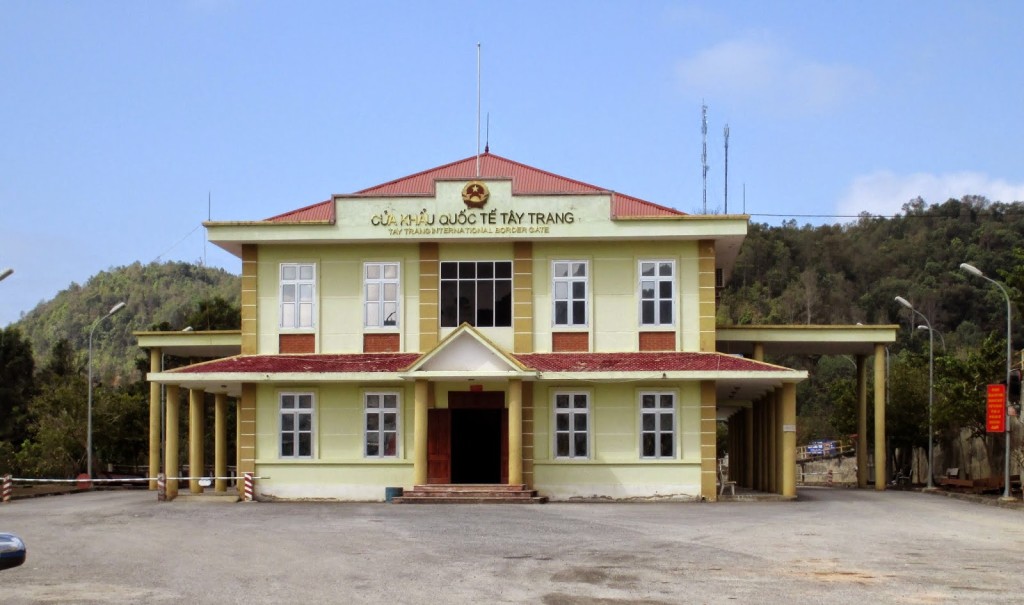 The Laos border gate has been moved and the name changed from Sop Hun to Pang Hok. From Dien Bien Phu city, there is a bus to Tay Trang which probably costs you no more than 50,000VND when the border gate is only 30-40km away. In the city, there are many big signs that show you the direction to TAY TRANG, so it's easy to know which way to go. There are some tips for you. From Vietnam, tourists can get a visa on arrival at the all border crossings at a cost of $30-40 which can be paid in VND, Kip or USD. There will be some additional charges. Visa on arrival into Vietnam is NOT available at overland border crossings, travellers have to obtain one before entering the country. There is a bus leaving from Muang Khua for Dien Bien Phu at 7:00 and costs you 50,000 kip. You should get there early to avoid being left behind because the seats are limited. From Dien Bien Phu, buses leave three times a week to MuangKhua at 5:30.
Na Meo/Nam Xoi
Na Meo border crossing in Thanh Hoa province, adjacent to Nam Xoi in Laos is the crossing that has the easiest and fastest crossing procedure. From the Vietnam border, you only take a short ride to Sam Neua. From Laos, the buses run from Sam Neua to Thanh Hoa take it up to 10-12 hours. Tourists have to pay 180,000 kips to for Sam Neua to Thanh Hoa, this is overcharged but there are no cheaper options. If you take this trip on Tet holidays, it's very hard to find a bus on both sides. This is a hard journey so prepare well and try to bargain at anywhere.
Nam Can/Nam Khan
Nam Can border crossing in Nghe An connect to Nam Khan gate on the Laos side. From Vinh to Phonsavan/LuangPrabang there isn't daily bus service but are 4 buses (on Tue, Thu, Sat, Sun – 6:00) a week (to Phonsavan) and 2 buses (Wed and Sun, 6:00) a week (to Luang Prabang). Trip to Phonsavan is 403km taking 12 hours and 142,000VND (100,000 kips). Trip to Luang Prabang is 690km and costs you 325,000VND (216,000 kips). VOA into Lao is available at the crossing.
Cau Treo/Nam Phao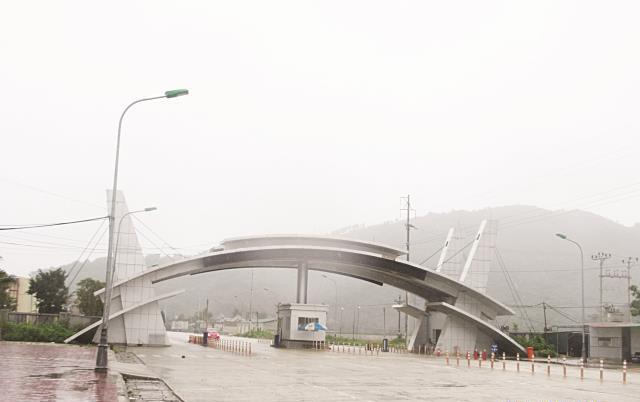 Hanoi to Vientiane buses run daily through Cau Treo crossing of Ha Tinh province with a price of 600,00VND per passenger. The LakXao town on Laos side which is 34km away from the border is quite remote while Vinh (Nghe An) is about 90km from the crossing.
Lao Bao/Dansavanh
Most of the tourists from Savannakhet, Laos choose to go through Dansavanh crossing to get to Hue, Vietnam. The ride from Savannakhet to the crossing will take you 5-6 hours with the price of 40,000 kips. Be aware that the bus schedule may not follow as announced. Buses from Lao Bao crossing to Dong Ha town cost you about 50,000VND.
Bo Y/PhouKeua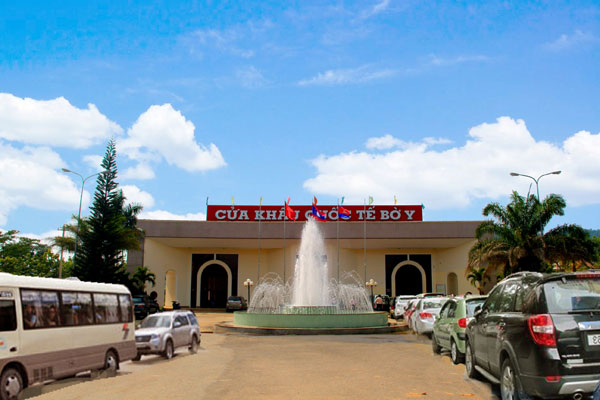 From Attapeu, minibuses for Bo Y leave in the morning, taking about 3 hours to the crossing with a price of 80,000VND. Total distance is 119km. Once you are passed, the buses continue to take you to Ngoc Hoi, 18km more. From Ngoc Hoi to Kontum should be 68km and you have a wide range of choices of transportation.
VIETNAM/CAMBODIA
Moc Bai/Bavet
Moc Bai international border gate in Tay Ninh province is located 70km away from Ho Chi Minh City and 170km from Phnom Penh the capital of Cambodia. Moc Bai is one of the most important border gates of Vietnam. There are 2 buses you can take to get to the gate from Ho Chi Minh City: bus 703 started from Ben Thanh bus station and bus 704 started from Mien Dong bus station. From Tay Ninh town, bus 05 also can take you to Moc Bai gate. At Bavet border gate, there is a local bus station nearby where you can find cars to Phnom Penh. Mostly these cars are 4 seated and they cost you about 150,000VND per each, leave when all seats are filled.
Vinh Xuong/KaamSamnor
Belonged to An Giang province, the famous Vinh Xuong waterway border crossing is about 30km away from Chau Doc town and 110km from Phnom Penh capital. This crossing is probably the choice for travellers who want to do river crossing with a ferry linked Chau Doc town in Vietnamese side to Phnom Penh in Cambodia. It will be 40 minutes on the Tien River from the wharf at Victoria Chau Doc Hotel to Vinh Xuong Border Gate by motor-boat, and then complete customs and immigration procedure to go to Phnom Penh. Visa on arrival into Cambodia is available.
From Cambodia's capital, you can take a taxi (shared taxi 10,000 riel) or bus on National Route 1 to NeakLuong town where you take a ferry costing you another 10,000 riel down the Mekong to the Kaam Samnor crossing. There is a van going from Chau Doc to HCMC for all day long with a price about $4-$5.
Tinh Bien/Phnom Den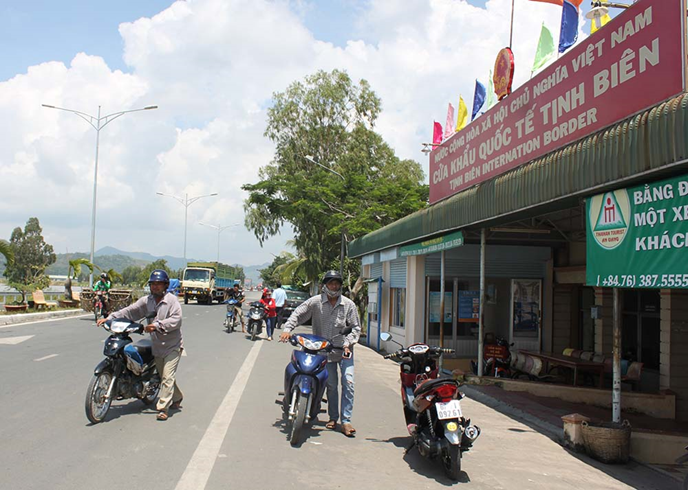 Tinh Bien is a district of An Giang province which is located just 10km from Chau Doc on the south. From Cambodia, this crossing of Takeo province can be accessed from either Kampot or Phnom Penh. From the Vietnam side, you can take a bus from Ha Tien to the crossing.
At Phnom Penh, a taxi can take you from Phsar Domkor (Market Domkor) to Phnom Den with a price from $8-$10. At Kampot, you can ask your hotel/guesthouse to arrange a shared taxi with other tourists if you don't want to pay $30-40 for a private taxi for a 2-3 hour trip.
Ha Tien/PrekChak
Xa Xia belongs to Ha Tien while on the other side, Prek Chak crossing can be accessed from both Kep and Kampot. With the roads in good condition, your trip from Kampot to the crossing is no longer than 1.5 hours. There are also regular vans and buses from Kampot pricing $8-11. Other choices are motodup (motorbike taxi) – $8, tuk-tuk – $15-20 and taxi $20-25. From Kep, it costs only $7 to the crossing with a motodup.
Le Thanh/AndongPech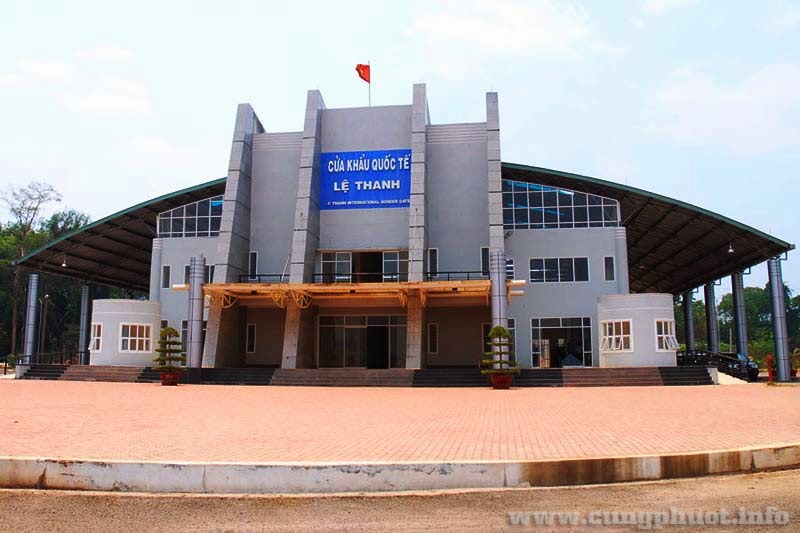 It will take you around 6 hours to traverse from Pleiku (Le Thanh) to Banlung (AndongPech). From Pleiku, there are buses and minibuses to Duc Co where you need to catch a motorbike for the last 20km. Buses leave from the in front of the plaza near the market. Minibus to Duc Co is said to be around 70,000VND though it can be negotiable. Once you are in Duc Co, the only choice left is to take a motorbike taxi driver to take you to the border crossing. It could cost you 50,000VND if you are good at bargaining. There is a bus crossing into Cambodia side taking you to Banlung with a price of $5. Make sure to arrive at the border around 9:30 – 10:00 to catch this bus.