Danang welcomes National Day by many activities
To welcome National Day September 2nd, Danang will organize plenty of culture, sports programs to serve the locals and tourists in the city.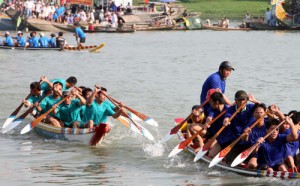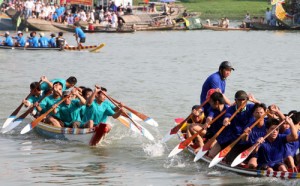 In detail, the Da Nang International Marathon Competition 2013 of which theme "Danang- Sun and Sea's festival day" will be held on September 1st . The competition will officially take place in Truong Sa-Hoang Sa street and some other street of the city with 3 main contents: full marathon (42.195km run), a half marathon (21.0975km run) and a 5km run and walk.
As scheduled, Bien Dong Park, Son Tra, Danang will be the Start and Finish. The athletes have to run through Hoang Sa-Truong Sa coastal street, Tran Thi Ly bridge, Han River and Thuan Phuoc bridge.
On September 2nd, the traditional boat race on Han river will be held to celebrate the National Day. Besides, many water sport activities will also take place at the same time on the river including canoeing, parachute surfing, and jet-skiing shows.
On the same day, the city will announce the results of musical composition competition about city for amateur and professional musicians across the country and overseas Vietnamese people. The competition is aimed at seeking the songs in praise of Danang, which partly help introduce, advertise potential, culture and people of Vietnam in general as well as of Danang city in particular to the world.
Also on this occasion, the 18th South Central Region and Highlands Fine Arts Exhibition will open at Tien Son Sports Palace.

Related articles: