Vietnam isn't just Ha Long Bay, Hanoi, Saigon, or Hoi An but so many other places which are less touristy and worth a visit.  Here are the top 5 lesser-known places in Vietnam that you won't want to miss:
Cat Tien National Park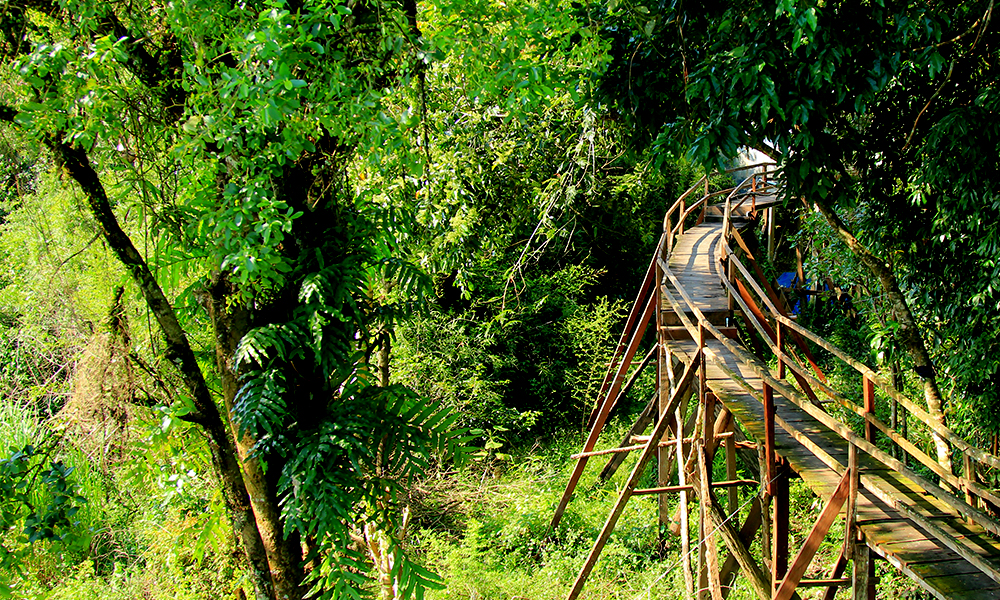 Located in the territory of 3 provinces Dong Nai, Lam Dongand Binh Phuoc, Cat Tien National Park is one of six biosphere reserves recognized by UNESCO. With a total area of 72,000 hectares, this place is home to lots of rare, specious and endemic genes of fauna and flora. It's hard to get bored in Cat Tien National Park as there are many interesting activities here for you to take part in, such as jungle trekking, mountain-bike tour, night safari or bird-watching tour.
Phu Quoc Island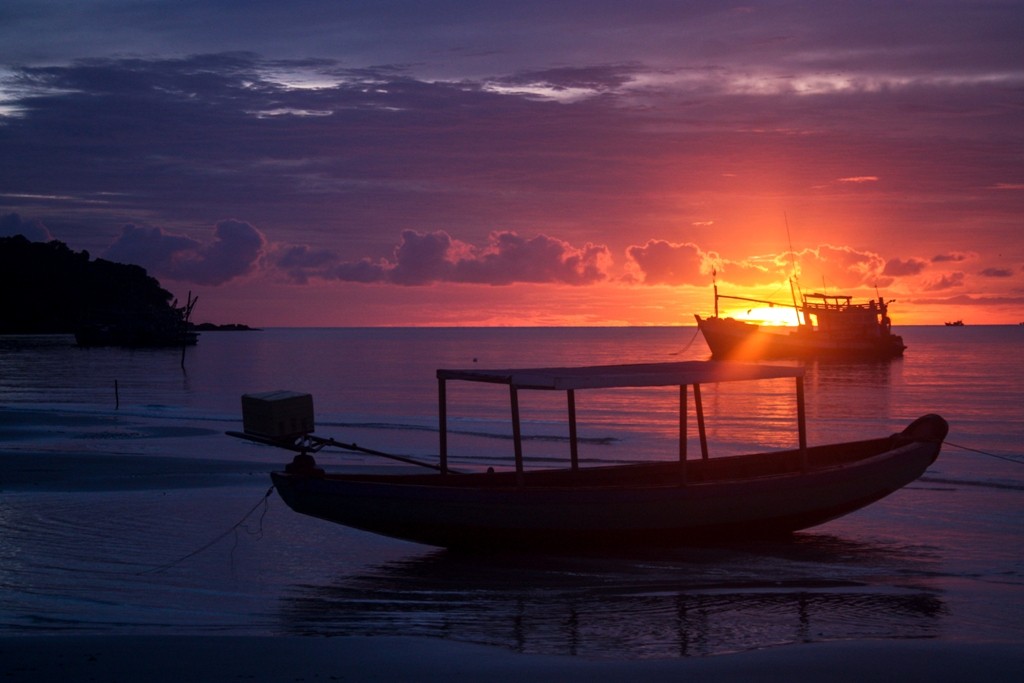 Phu Quoc is the largest island of Vietnam (same size as Singapore) lying in the Gulf of Thailand. It is also called Gem Island because of its natural treasures and high tourism potential. Fringed with clear water, white sand, and large areas of dense rainforest ripe, Phu Quoc rapidly morphed from a sleepy island to a favourite beach escape for foreign visitors. If you want some adventure more than lying on the beach and enjoy the sunlight, try water sports like windsurfing, snorkelling, and explore the island off the southern coast. The best time to visit here is from November to March when the temperature hovers around 27 degrees Celsius.
Ninh Binh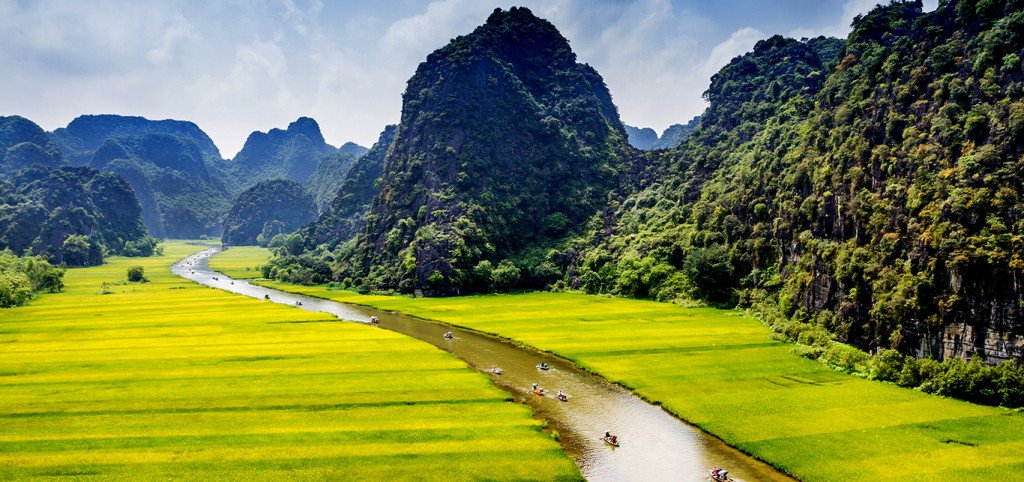 Many travellers don't know the existence of Ninh Binh until they arrived in Vietnam. Located just two hours from Hanoi, Ninh Binh is known as "Ha Long Bay on Land", and it's not hard to find the reasons. Sheer-sided, pinnacles, verdant limestone, just like those seen in popular Ha Long Bay. With glistening waterways, emerald green paddy fields and spectacular limestone, this is an attraction of breathtaking natural beauty and place less-known outside of Asia. Ninh Binh is the most beautiful at the end of May as the rice is ripe and the fields look like a yellow carpet.
Mai Chau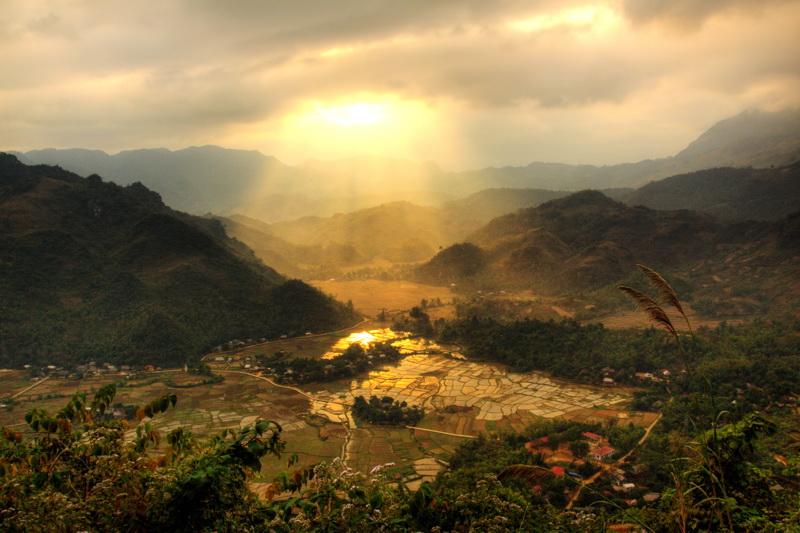 Mai Chau is another not very well-known in Vietnam but when you come here, you will want to add it to favourite list. Situate 3.5-hour drive from Hanoi, Mai Chau is nestled in a picturesque valley surrounded by mountains, completely hidden from the chaotic that you see in Hanoi. Having checked in at Mai Chau Lodge, you have an amazing view of lush green rice fields and surrounding mountains. There are plenty of activities to join, such as visiting remote minority tribe villages, pay a visit to the nearby "more solid cave", discover Mai Chau market..
Phong Nha
Not many people know that Vietnam has some of the most spectacular cave systems in the world and most of these are to be found in Phong Nha National Park. The world's largest cave, Son Doong, has been discovered recently in 2009 by a local. The cave is so big that it has its own weather system. A visit to Son Doong costs upwards of 3.000 USD but if you can't pay so much money for a cave visit, Son Doong has numerous other massive caves to explore like Hang En, Hang Thien Duong.