Quy Nhon City, located in the beautiful province of Binh Dinh, Vietnam, offers a captivating blend of natural wonders, cultural exploration, and tranquil coastal charm. From breathtaking sunsets at Eo Gio to exploring the rustic village life of Binh Dinh, here are eight must-try experiences that will make your visit to Quy Nhon truly memorable.
Admire the Sunset at Eo Gio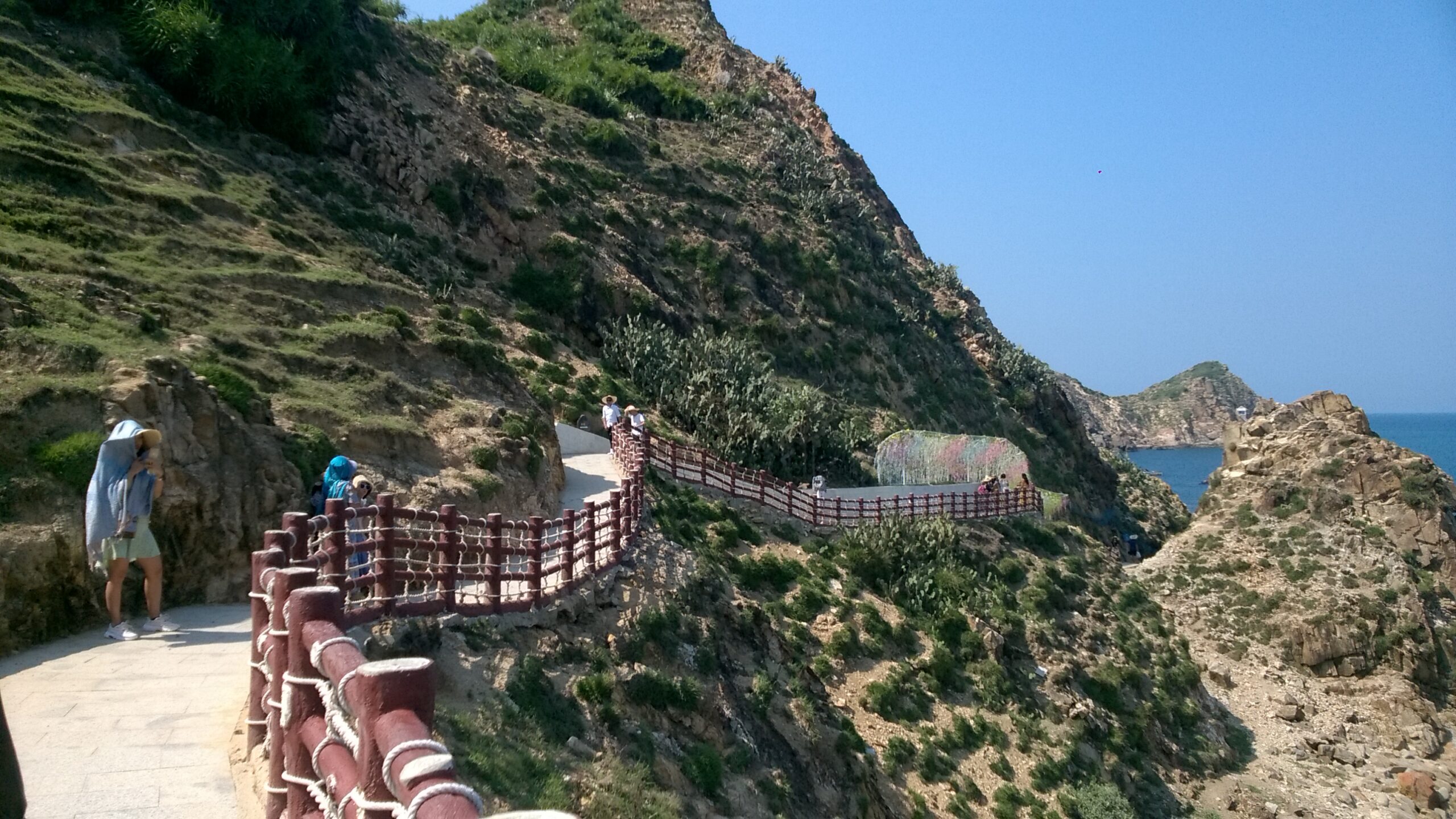 Situated just 20 km from Quy Nhon City, Eo Gio is considered one of the most beautiful spots in Vietnam to witness stunning sunrises and sunsets. This small coastal inlet is formed by tall rocky mountains that curve around the sea. Visitors can take a leisurely walk along the rocky paths, marvel at the ocean vistas, and capture the beauty of sunsets through their camera lenses. The best time to visit Eo Gio is from April to September when the weather is calm, and the bay is shielded from strong winds. The clear blue sky and turquoise sea provide the perfect backdrop for impressive photo opportunities.
Overnight Stay at Bai Xep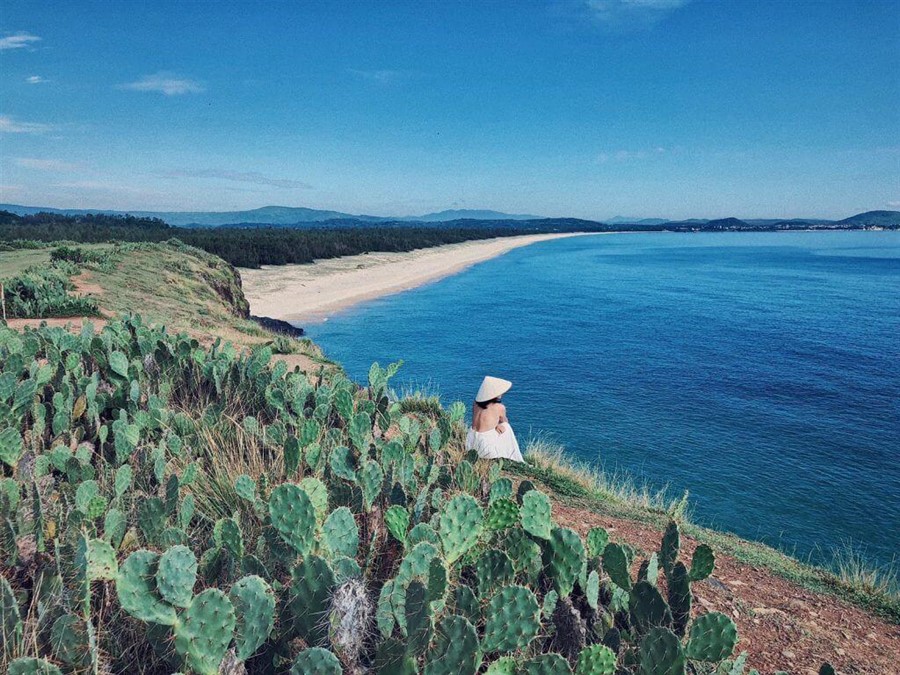 Bai Xep, located in a small fishing village just 12 km from the city center, is considered one of Asia's 16 "hidden gems" by international media. Besides enjoying the beach and exploring untouched nature, spending a night at the local accommodations is a must-try experience for those seeking an escape from urban hustle and bustle. The area exudes tranquility, allowing visitors to embrace the peacefulness of the sandy shore, visit the fishing village, and immerse themselves in the warm hospitality of the locals. Bai Xep's residents primarily make a living through fishing, and visitors can indulge in delicious seafood dishes infused with the flavors of the coastal village.
Explore the Countryside of Binh Dinh
For those who enjoy immersive cultural experiences, venture into the outskirts of Quy Nhon to explore the charming villages, golden fields, and everyday life of the locals. Pictured here is a ripe paddy field in Hoai My commune, Hoai Nhon district. Hoai My is a model rural area where farmers have embraced large-scale agricultural practices, resulting in abundant harvests and expanding cultivated lands.
Dive into Coral Reefs at Hon Kho
Located approximately 20 km from Quy Nhon City, Hon Kho offers a splendid opportunity for beach bathing, snorkeling among coral reefs, engaging in thrilling water sports, and indulging in fresh seafood at floating restaurants. As its name suggests, the island is characterized by towering rock formations without any vegetation. However, the surrounding beaches boast crystal-clear emerald waters, long stretches of fine sand, and a serene atmosphere suitable for visitors of all ages.
Sand-boarding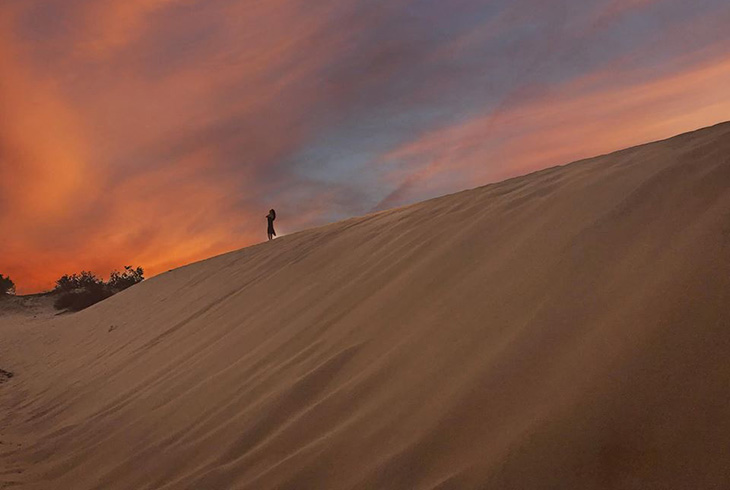 Phuong Mai Peninsula features large sand dunes with a panoramic view of the Thi Nai Lagoon. The sand dunes, ranging in height from 20 to 100 meters above sea level, are ideal for sandboarding due to their moderate slopes. Engage in this thrilling activity and experience the exhilaration of sliding down the smooth sandy slopes while enjoying the captivating vistas.
Visit Fishing Villages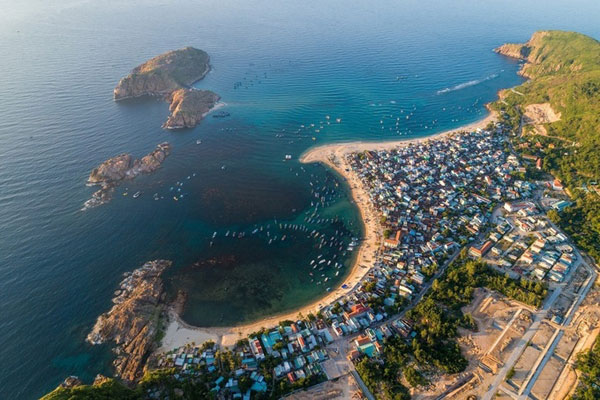 Quy Nhon is home to several renowned fishing villages such as Nhon Hai and Nhon Ly, which are synonymous with tranquility and serenity. These villages have developed accommodation services to cater to tourists. You can opt to stay in a homestay and then purchase affordable fresh seafood directly from the fishermen, allowing you to savor authentic coastal cuisine. Pictured here is a fisherman rowing a coracle boat in Nhon Hai, surrounded by a dreamy golden-brown seaweed forest.
Explore Cham Towers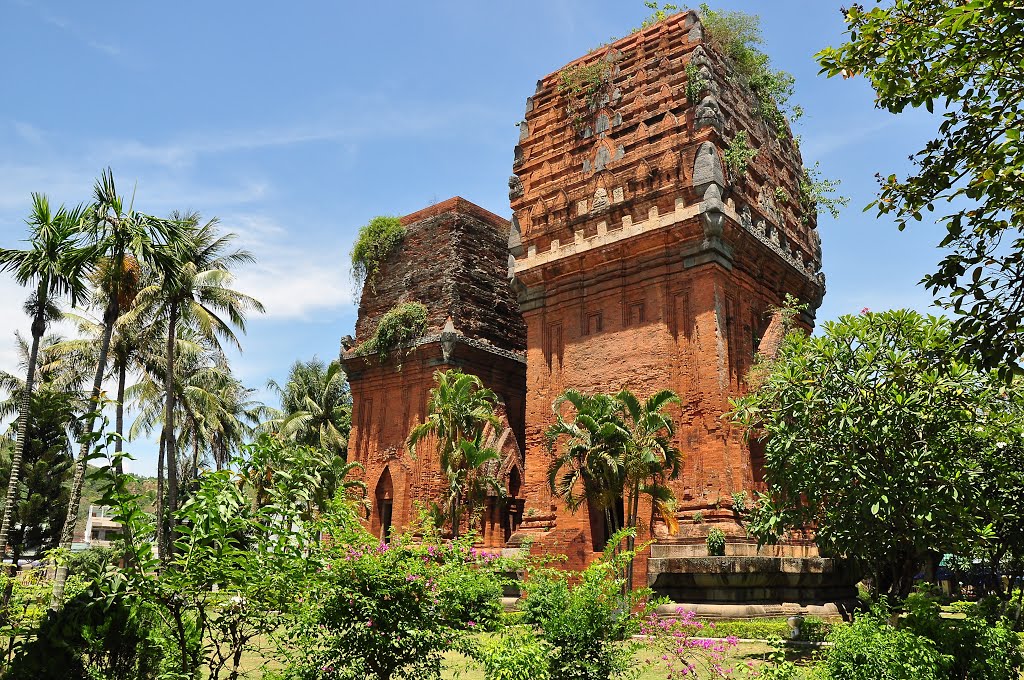 The Cham Towers of Binh Dinh are part of the grand Champa architecture, featuring remarkable structures like the Bahn It Tower, the Twin Towers, and the ancient Duong Long Tower. Among them, the Duong Long Tower stands as Vietnam's tallest brick tower, towering at 39 meters, while the other two reach heights of approximately 32 meters. Unlike most Cham Towers in Vietnam built with bricks, the Duong Long Tower showcases a unique combination of stone elements, providing it with extraordinary and captivating beauty.
Quy Nhon City in Binh Dinh province, Vietnam, offers a captivating blend of natural beauty, cultural exploration, and a serene coastal ambiance. Whether you're captivated by the sunset at Eo Gio, immersing yourself in the local fishing village atmosphere, or indulging in thrilling activities like sandboarding and snorkeling at Hon Kho, Quy Nhon offers a range of unforgettable experiences. Embark on a journey to this enchanting city, and you will create cherished memories that will last a lifetime.