Vietnam Entry-Exit Form (now called NA1) is required for all foreigners when arriving in Vietnam. This form can be given to you at the airport or you download it online and complete it beforehand to save your time, especially when the queue is long. In Visa on Arrival case, we always send this document to your email with the approval letter and recommend you to fill it in advance. With this form filled together with visa approval and stamping fee, you will get the real visa stamped.
The entry-exit form at first was labelled as M3 with a single page. Then it changed to N1 with 2 pages. And as of October 2016, Immigration Dept. has issued a new form with code NA1, back to one page.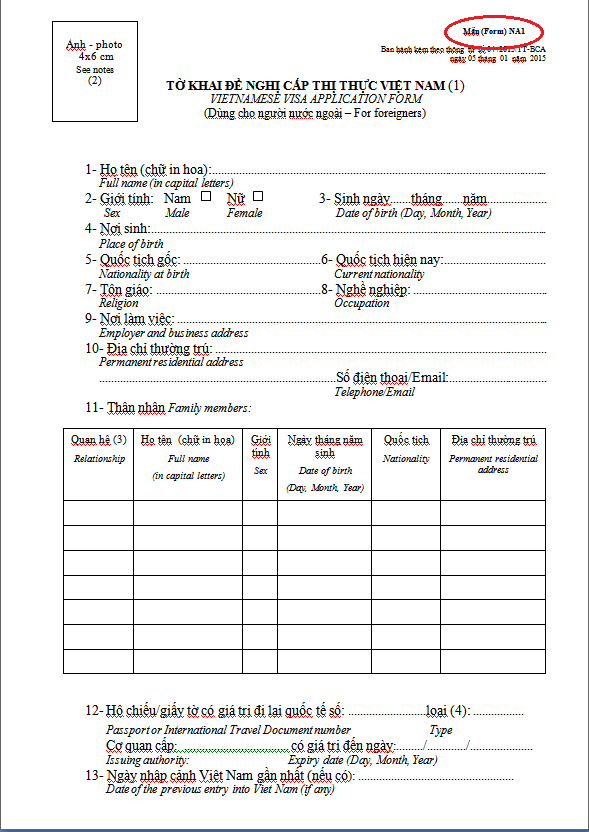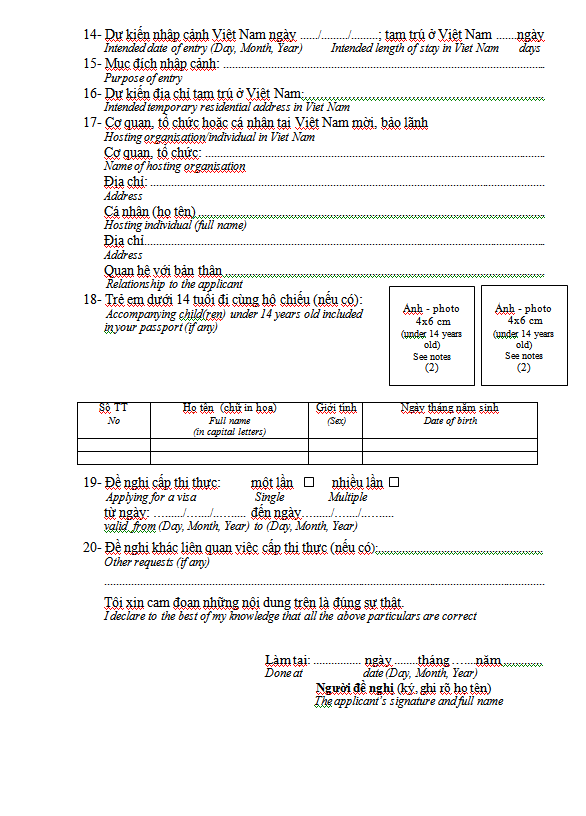 You can download the form here.
Instruction to fill NA1:
1: Name and surname: must write in capital letters and match your passport's information.
3: Date of birth: in dd, mm, yy order
5 – 6: write down both nationalities if you have
12: passport details: passport number, type (standard/diplomatic/official), issuing authority and expiry date. Please check your passport for correct details
13: date of the previous entry into Vietnam: give an exact date of your last entry into the country, if this is your first time, leave it blank
14: intended date of entry and intended length of stay: give as exact date and time as possible; they should match your information on the visa
15: the purpose of entry: it is either business or tourism
16: intended temporary residential address in Vietnam: this can be the hotel you will be staying during the visit
17: details of hosting organization/individual in Vietnam: hotel for tourism and company for business
20: done at: write down the name of the airport or border gate through which you are entering Vietnam