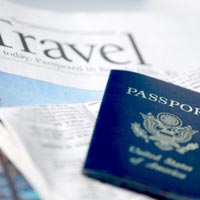 Only citizens of certain countries can visit Vietnam without an Entry Visa(valid for visit within 30 days), specifically as follows:
Areas
Countries
Term of residence
Asia
Singapore
less than 30 days
Cambodia
Less than 30 days
Thailand
less than 30 days
Malaysia
less than 30 days
Indonesia
less than 30 days
Laos
less than 30 days
Philipines
less than 21 days
Japan
less than 15 days
South Korea
less than 15 days
Brunei
Less than 14 days
Nordic
Sweden
less than 15 days
Finland
less than 15 days
Denmark
less than 15 days
Norway
less than 15 days
Eurasia
Russia
Less than 15 days
Special Exemptions
–         Citizens of Chile holding valid diplomatic or official passports required no visa to enter Vietnam for less than 60 days.
–         Citizens of France holding valid diplomatic or official passports required no visa for visits of 90 days at the maximum or several visits of 6 months at the maximum.
– APEC Business Travel Card (ABTC) holders economies may visit Vietnam for less than 60 days.
–         Visitors who travel to Phu Quoc Island – Vietnam : no visa is required for Foreigners and Vietnamese nationals bearing foreign passports who enter Vietnam through an international border gate and then travel to Phu Quoc Island and stay in Phu Quoc less than 15 days. Passports must be valid for at least 45 days. After arriving in Phu Quoc Island, if visitors want to travel to other localities or stay in the island for more than 15 days, the immigration department will be responsible for issuing visas right on the spot.
Citizens from all other countries are required to get an Entry Visa before departure or a pre-approved Entry Visa/ a visa approval letter (issued on arrival at Vietnam International Airports) supplied before arriving Vietnam.
It is common that you obtain your Vietnam Visa by having a valid passport stamped prior to your departure by applying to the Vietnam Embassy and/or Consulate (in case there is a Consulate instead of Embassy) in your country. However, you can make this requirement through a travel company. In case there is no Vietnam embassy or Consulate in your country, or you would like to make Vietnam part of a multi-destination trip, Visa upon Arrival is your best option. With this type of visa, you only can enter the country BY AIR./.