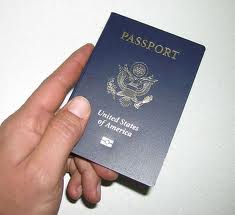 You are required  a visa for Vietnam before you travel to the country. It's easy to organize a Vietnam visa in Bangkok if you know where to go.
The first way is to go directly to the Vietnamese Embassy in Bangkok. Once inside, fill in one of the application forms and then submit it at the window along with the appropriate fee. It's around 1000 Baht ($30 US) for a one entry visa – make sure you request a multiple entry visa if you intend to exit and re-enter Vietnam during your travels, otherwise you'll have to apply for a second visa all over again. You need to submit the visa application between 8.30am to 11.30 am and 1.30pm to 4.30pm. You can collect it 3 days later or pay a little more and get express service to collect it the next day, but make sure you drop it early in the morning if you want to be sure of this. You can find more info on the quite helpful
The second way is to apply visa on arrival online. It will take you about  2 working days to receive the visa approval letter from the Vietnam Immigration Department via e-mail after filling in the visa application form. All you have to do is to print it out and bring it to your Vietnam arrival airport to get  stamped. This way is rather popular now because of its convenience and cheap price.
You can use either of these methods to obtain a visa to Vietnam. It is so easy.