Under regulation on foreign entry into, exit from, and residence in Phu Quoc Island, foreigners and Vietnamese citizens who bear foreign passports can enter Vietnam through cruise ships and then travel to Phu Quoc Island without Vietnam visa. After arriving in Phu Quoc Island, foreign tourists are allowed to stay here for less than 15 days. If they want to travel to other places or stay in the island for more than 15 days, Vietnam Immigration Department will be responsible for issuing visas right on the spot. Their passports must be valid for at least 45 days. If passports are about to expire, it need renewed prior to arrival. To get there, you can go:
– By air: You can fly from Ho Chi Minh City (Saigon) through Vietnam Airlines flights or from Rach Gia (in Kien Giang Province) to Phu Quoc. Only Air Mekong offers direct flights from Hanoi to Phu Quoc Island.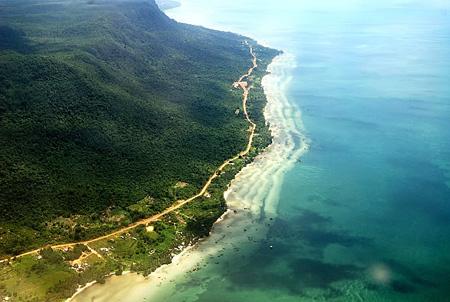 – By cruise ship: You are exempted for Vietnam visa less than 15 days. (Visitors arriving in Phu Quoc by any other mean still need to obtain Vietnam visa).
– By boat: There are also ferries and hydrofoils between Phu Quoc to Rach Gia, Ha Tien and Hon Chong.(Depending on season, taxis may not be available in Phu Quoc. So if you want to get around, you can take motorbike or walk)