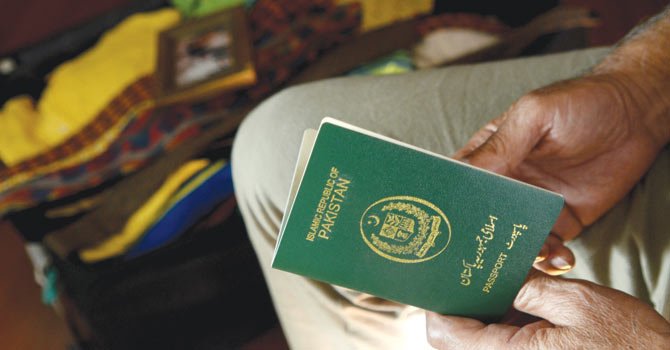 One of the most drastic changes in the way people travel to Vietnam these days is probably about
getting a visa
. Just try one simple search of "
Vietnam Visa
" into
Google
,
Bing
or
Yahoo
, it can brings up as many as 5 millions search results. First timers are sure to be amazed by all the keywords like
E-visa
,
Vietnam visa on arrival
,
Visa upon arrival
,
Vietnam Visa Application Form
, to name a few. This article helps you explain what all this trend is about.
1 – What is Visa-on-arrival or E-visa?
Straight out from the start, a visa-on-arrival for Vietnam should not be called on arrival at all. Many people misunderstand that for visa on arrival, you just need to show up at the airport and hand in their passport for visa stamp. It is actually NOT right.You have to apply in advance to receive a copy of Visa Approval Letter from the Vietnam Immigration Department. The process can simply be illustrated as follows:
Apply Online –> Get the Visa Approval Letter –> Get Visa Stamp at the arrival airport
2 – Is the Visa-on-arrival legitimate?

It is actually a right thing to ask since it is your legal document after all. Noone wants to show up at the airport, only to know that they are expelled for not carrying the right documents. Visa on arrival is absolutely legitimate since it is a document issued and approved by Vietnam Immigration Department. However, the fact that the visa is arranged by business, not government agencies, should be taken into consideration.

3 – How much does it cost?
Visa on arrival can be an economic choice for both tourists and businessmen. The total visa fee is about $45 USD ($20 for service fee to get visa approval letter, $25 for stamping fee to get a visa stamp at the airport) for one month single entry, compared with $75-90 charged by the embassy or consulate (see the detailed fee)
Tip: Do not be fooled by the super-economic fee. Some agencies charge only $14 per approval letter, but do not risk the few extra dollars for some unwanted troubles.
4 – How long does it take?
The normal processing time is 2 working days. It is faster if you fast track, about 3-4 working hours!
You may ask how can it be so fast? The answer is that visa-on-arrival is done electronically and so you do not have to wait for return post or other lengthy paper process.
Tip: Take note that 3-4 WORKING hours in weekdays. For getting approval letter during the weekend, the processing time will be longer even though you have to pay $115 USD for 1 month single entry visa. See details here.

5 – Why is it so popular?
The mentioned four sections already answer this question. In this age where fast and convenient are the two most highlighted factors, who can miss the opportunity to use the service? Note, however, that visa-on-arrival, given all its advantages, strictly applies to AIR TRAVEL only. In case you plan to travel by land or by cruise, getting visa beforehand at Vietnam embassies/consulates overseas is suggested.