When travelling to Vietnam, you should not miss a visit to the local market. It's a chance to both step into local life and brings home some authentic Vietnam souvenirs. If you are not sure what to buy for loved ones after an amazing trip to Vietnam, here are some suggestions.
1. Áo dài (Ao Dai)

Áo dài is known as an old traditional dress which symbolizes the elegant beauty of Vietnamese women. If other countries only wear their national costume for special festivals, Vietnamese wears Ao Dai on many occasions: School Ceremony, Wedding, Tet holidays, and even casual streets walking. If you have a big interest in fashion and culture, Ao Dai is a must-buy Vietnamese souvenir after the trip.
Depending on materials and styles, an Ao Dai usually costs 400,000-1,000,000 VND. The áo dài is available in clothing shops, a private tailor shop can offers custom made Ao Dai made precisely fitting to your size.
2. Nón lá (Conical hats)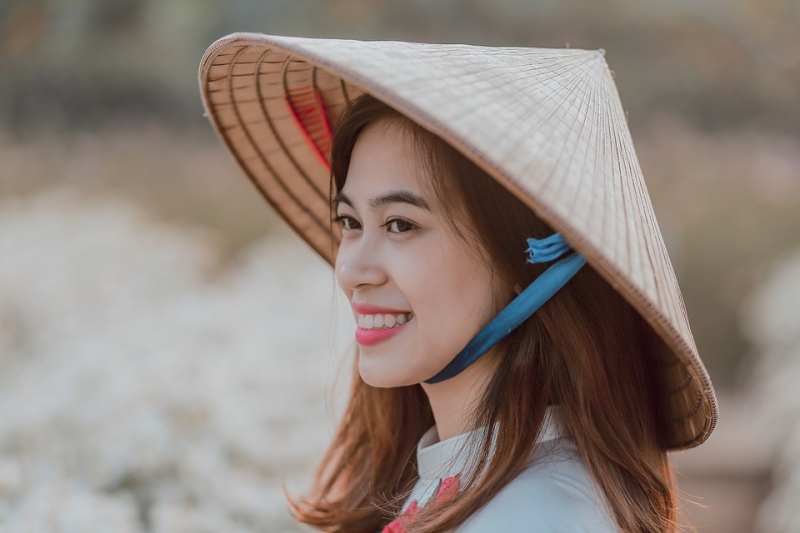 A conical hat is made from palm leaves and bamboo wood. Unlike other Asian countries, where conical hats have been used almost exclusively by farmers as sun protection, to Vietnamese women, the conical hat is more than a hat, it is an important accessory that comes with the traditional Ao Dai since it makes women more graceful and charming. The price for a standard conical hat is 50,000 VND.
3. Silk
Although you can buy silk in Thailand or Malaysia, silk scarves and silk painting are still favourite Vietnamese souvenirs of choice. Hang Gai Street in Hanoi is an obvious place to shop for high quality, fashionable silk materials and traditional Vietnamese apparel. Also known as Silk Street, the street is lined with fashion boutiques and local tailor shops that you can also order personally tailored suits and dresses that are made to measure. In the Central region, Hoi An is truly a shopping paradise when it comes to silk shops. There is a wide variety of materials, colours and decorations for you to choose from. In Ho Chi Minh, I recommended to check out Toan Thinh Silk and Thai Tuan Silk to get authentic silk. Ben Thanh Market is a store of fake silk.
4.       Embroidery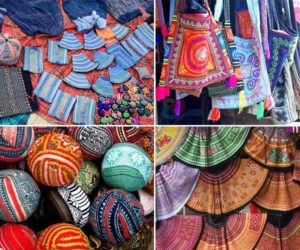 If you travel to the mountainous side of northern Vietnam, be sure to grab beautiful embroidered products such as clothes, bags, scarfs, pillow covers…All of them are totally hand made and naturally dyed. Anybody who appreciates hard work and culture will definitely like these beautiful handmade Vietnamese gifts. In Hanoi, you can find the embroidered items at souvenir shops around the Old Quarter. For a hassle-free experience, check out Viethnic, a professional embroidery manufacturing enterprise that supplies hand made fabric items to souvenir shops throughout the country.
5.       Dried food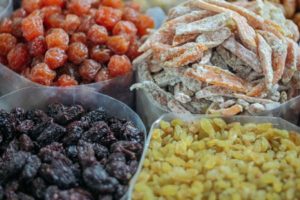 Vietnam is a paradise for exquisite dried foods. It is abundant, tasty and reasonably cheap. A well-packaged piece of the local culinary tradition can certainly become a delightful treat. The variety of dried foods can be ranged from dried cuttlefish, dried prawn, coconut candy to ô mai (salted or sugared dried fruits), bánh pía (durian pie), dried bananas, lotus tea, rice cracker, green rice cake, etc.
6. Bamboo products

In Vietnam, the bamboo trees represent resilience, indomitability and bravery. Bamboo trees often grow in clusters with strong vitality. Now it can be widely seen in Hanoi in forms of various souvenirs. They could be decorative items, baskets, trays, hats, bowls, chopsticks, etc. For example, the Bamboo dragonfly is a fun and unique gift for children, the cool thing about these dragonflies is that they can balance themselves on your finger using its pointy mouth.
7. Đồ (Do) Han characters hand-writings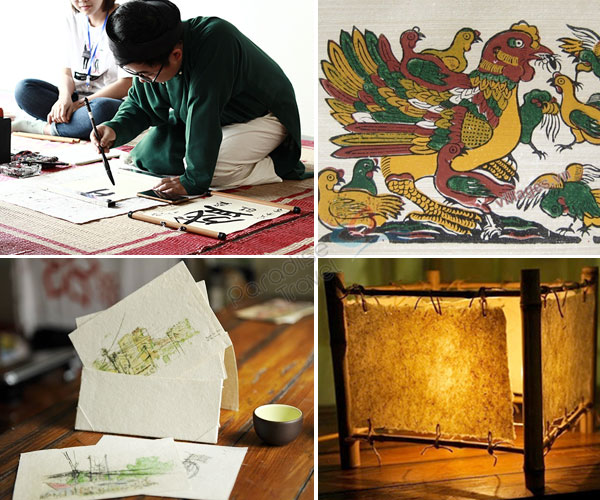 The Do paper is made of fresh bark from the Rhamnoneuron Balansae tree that can only be found in Northern Vietnam.  The Do paper is quite tough and very durable; that's why it was used to produce the famous Dong Ho paintings. Walking along the streets of Old Quarter you will see various craft stores selling products made from Do paper-like greeting cards, postcards, notebooks. These make a great gift for all the females in your life who are into crafting. These little souvenirs cost about 35,0000 – 45,000 VND.
8. Coffee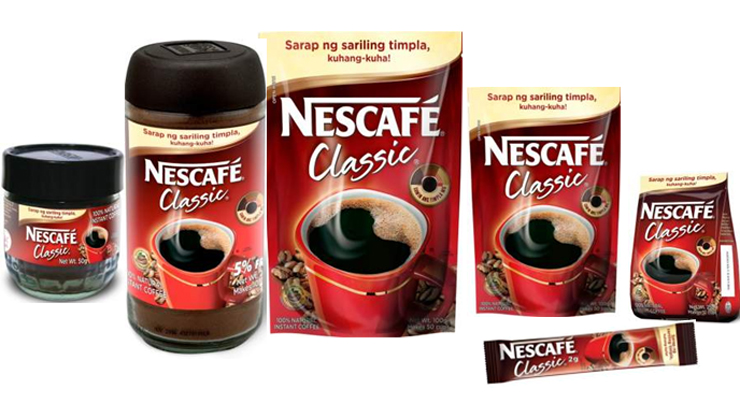 Vietnamese is the world's second-largest coffee exporter. The coffee tastes strong, thick and delicious. It's the perfect gift for caffein-addicts! Besides coffee powder, you can also purchase a filter and condensed milk to make your own Cà phê Sữa đá (sweetened condensed milk coffee with ice). The most well-known coffee brand is Trung Nguyen. The standard price is around USD 2-3 per 100 grams of Robusta coffee. Arabica coffee is much more expensive. And only USD 2 for a coffee maker.
9. Ceramics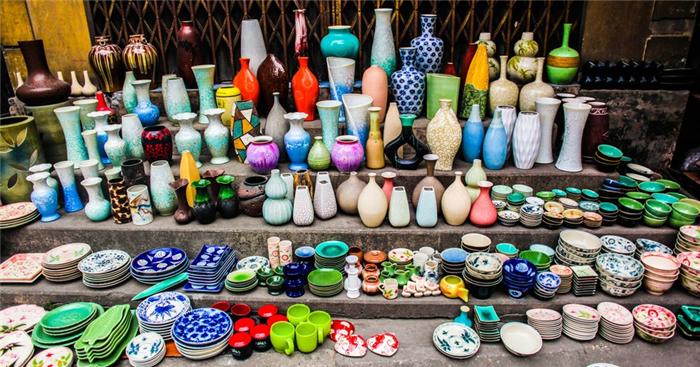 Like China, Vietnam has a great tradition of producing ceramics, and a nice gift can be chosen from a diverse selection of pottery from all over the country, including both traditional and modern pieces. Traditional products include kitchen items and vases. They are often at an affordable price to buy for your friends and family. Receiving a piece of hand-made ceramics will make them feel like sharing the Vietnamese culture,  Plates, teapots, bowls, spoons, all kinds of objects and colors will be able to bring a piece of the "made in Vietnam" spontaneous charm.
10. T-shirts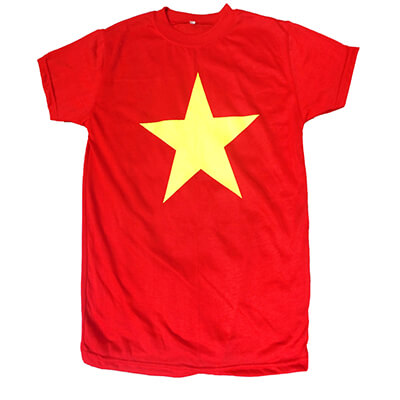 Vietnamese T-shirt is an affordable souvenir for budget travelers. You can find fun, punny t-shirts highlighting Vietnam's slogans, foods and drinks in the main tourist areas or local markets. The price for the shirt is about 60,000 VND. Bringing home a T-shirt makes memorable gift from Vietnam.