From 17th to 31st December, Dalat city in Lam Dong province will take place "Culture-Tourism Week 2013" with four main events. This is the first time ASEAN-Vietnam UNESCO Heritage Festival is held with the participant of more than 10 ASEAN nations and their partners including China, India, Korea and Japan.
Accordingly, UNESCO Heritage Festival will introduce, perform and advertise unique cultural heritages of countries. Each country is expected to join the two UNESCO heritages. Particularly, the countries with no world's cultural heritage will use specific cultural products.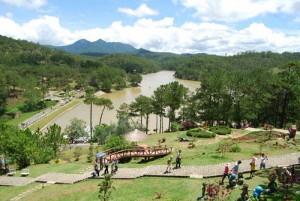 With Vietnam, the host, apart from two UNESCO heritages representing the nation is the participant of provinces and cities which have UNESCO heritage. At the same time, the art performance of intangible cultural heritages will introduce cultural heritages waiting for the submission to UNESCO for recognition.
UNESCO Heritage Festival consists of many important contents including international conference on preservation and sustainable development of UNESCO heritages in Southeast Asia, discussion "Da Lat flowers and tourism"; exhibition of Da Lat flowers and ornamental plants; performance exchange of Viet Nam – ASEAN UNESCO intangible cultural heritage; carnival of ASEAN UNESCO heritage – Da Lat flower; performance of arrange art reappearing famous cultural works, particularly of 10 ASEAN nations…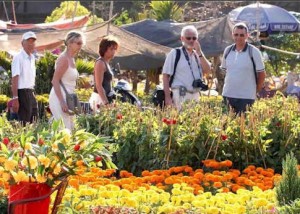 "Cultural Tourism Week 2013" comprises eight main programs and 15 supporting programs. In particular, noteworthy contents such as launching tours of the 2014 Central Highlands-Da Lat National Tourism Year, Trade International Exhibition, display space on "woodblocks of Nguyen dynasty- World's Documentary Heritage", Dalat and flower Festival.
Organization Board said that this was a regional and international-scope event of which expenditure was mainly mobilized from socialization source, including sources from overseas Vietnamese enterprises.
Currently, Organization Board and Dalat city are actively preparing the conditions for the success of the event such as completing specific script, preparing accommodation, sanitation and food safety…
"Culture-Tourism Week 2013" will open on 27th December and ends on 31st December. If you haven't any plan to celebrate the new year, this is the plan for you. Travel to Vietnam and live in exciting atmosphere of festivals in Lam Dong.