Co To archipelago belongs to Quang Ninh province, is one of the most beautiful destinations of north Vietnam. Co To Island is 22 kilometres from land and can only be reached by boats.
The archipelago including the biggest island Big Co To and many other smaller islands has an old name "Chang Son" which means Chang mountain, an anchoring place for ships and boats but never had residents because of the Chinese pirates until the Nguyen dynasty, some Chinese fishermen captured the pirates and then migrated to the island. Nguyen Cong Tru was the first one to build a village on the island in 1832.
When to visit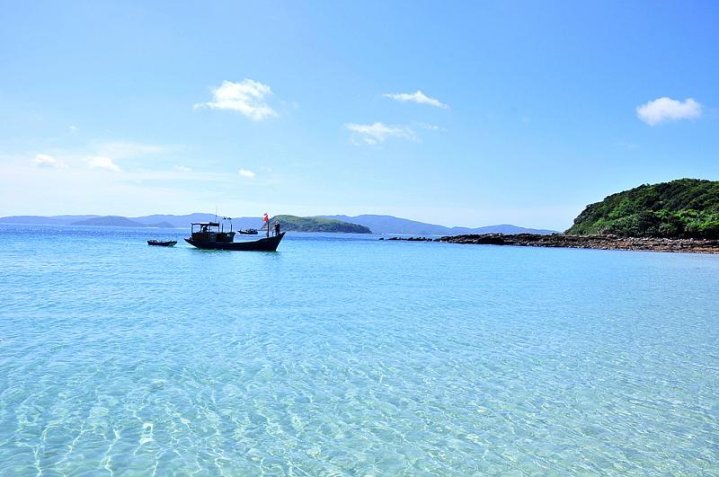 Co To is best to visit in summer when it's sunny and windy. However, in summer, there are also storms so you need to check up the weather before planning your trip. In autumn, the weather turns quite chilly and not suitable to swim. During April and May, it's sunny enough and fewer storms than other months.
How to get there
There is something you need to know before your trip. With foreigners who wish to visit Co To Island, from 2016, you don't have to obtain a permit from the government authorities any more. Foreign travellers now are free to come to Co To island.
From Ha Noi, going by motorbike or car would take you about 4-5 hours to reach Van Don where you have to get on a boat to Co To. A coach ticket from My Dinh bus station or Luong Yen station is about 130,000VND to 150,000VND. The best brands are Hoang Long and Viet Thanh. To get to Van Don, you are expected to get off at the Cua Ong market. Once you are at Cua Ong, get a local bus named "BUS VAN DON, BUS QUANG NINH" to Cai Rong Port, with price from 5000VND to 8000VND. Again, get off at Van Don post office; you are 2km away from Cai Rong port. You should get a "xe om" to Cai Rong, spend your first night near the port.
If you go by motorbike, you can go straight to Cai Rong port, from here you can either hire someone to bright the bike on a boat for you or leave it in the parking plot (running by locals). You have to pay 40,000VND to 100,000VND to get your motorbike on the boat.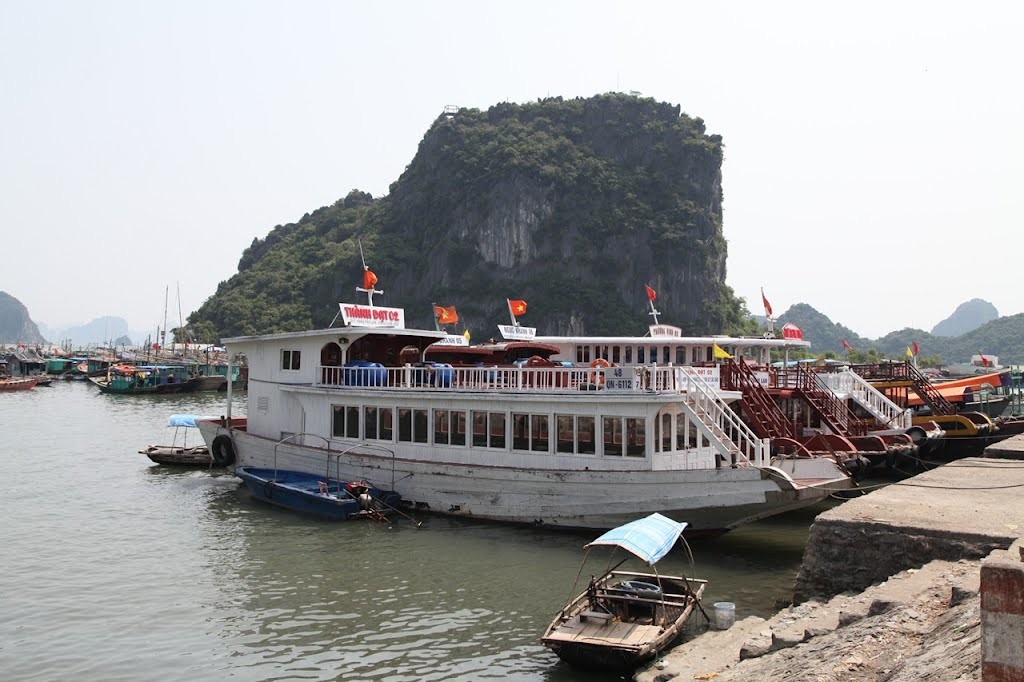 Boats to Co To Island:
Speedboat: 1 hour, 200,000VND per ticket
1, Van Don – Co To: 6:20 (Sat and Mon), 8:00 (the rest) 13:30 (Tue, Wed, Thu, Fri, Sun)
2, Co To – Van Don: 13:30 (Mon, Tue, Wed, Thu, Sat) 15:00 (Fri, Sun)
Wooden boat: 3 hours, 110,000VND per ticket
1, Van Don – Co To: 7:00; 13:00
2, Co To – Van Don: 7:00; 13:00
Boat brands:
Passenger Ship 68: sail for 2 hours 20 minutes, price is 95,000VND, weekends 135,000VND
Manh Quang, Ka Long, Phuc Thinh (speedboat) are companies that have boat running to Co To Island every day.
In case of bad weather, the boats are restricted to depart.
Accommodation
Hotels, hostels and homestays are available both around the port and at Co To town. The average price for one room on the island is higher than in other places, often from 200,000VND to 400,000VND.
Attractions
Co To Lighthouse: is built in the late 19th century, but the light is a high technology product using solar power. To reach the top, you have to go through a natural forest and then conquer 72 spiral steps to the height of 16m above ground. On the highest point, the immense panoramic view of the island and Tonkin bay appears to surprise you.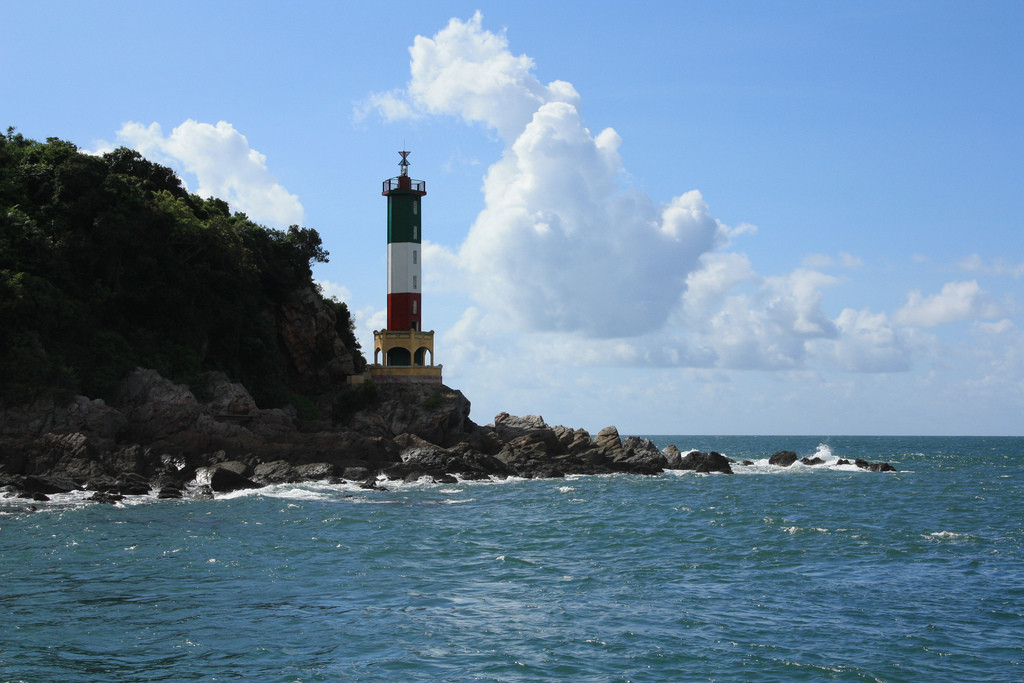 Cau My Stones: visitors to Co To Island shouldn't miss this very masterpiece of nature which is located in the south of the island. Cau My with a sedimentary rock system has been eroding over thousands of years by the sea to create a rare natural wonder compared to other islands in Vietnam. The rock layers are distinct by different colours and setting making the whole area looks like a vivid picture of rocks under the sunlight.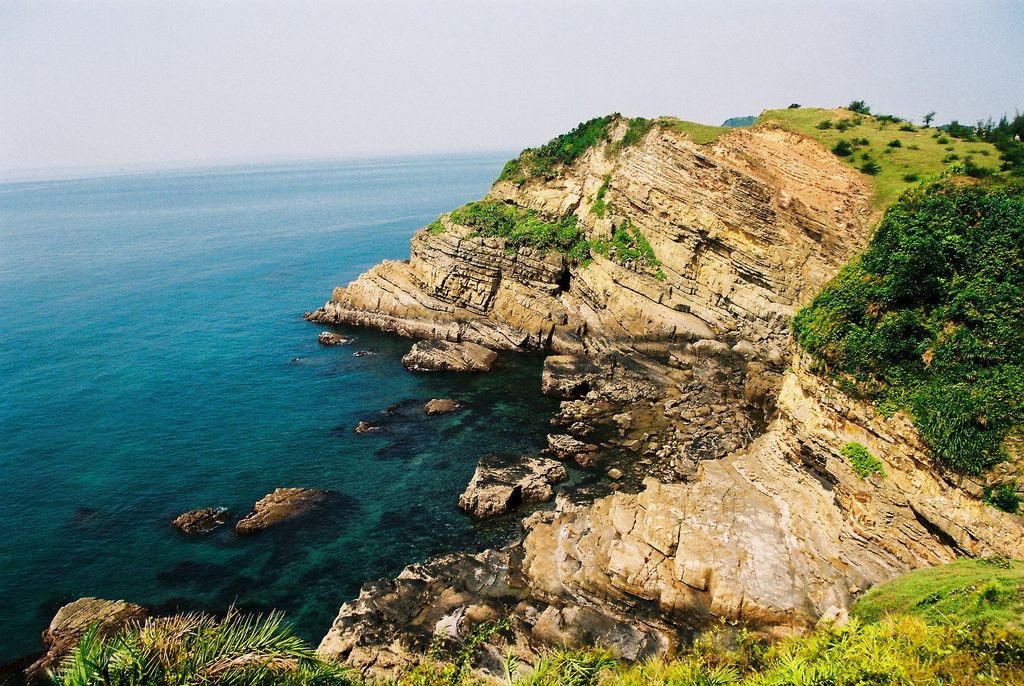 Hong Van Beach is one of two beautiful beaches in Co To. Lying on the east side of the island, the beach is calm with blue water and white sandbanks. The waves are small because Thanh Lan island stands at the front and block the winds. Therefore, this beach is the most suitable for swimming, especially children.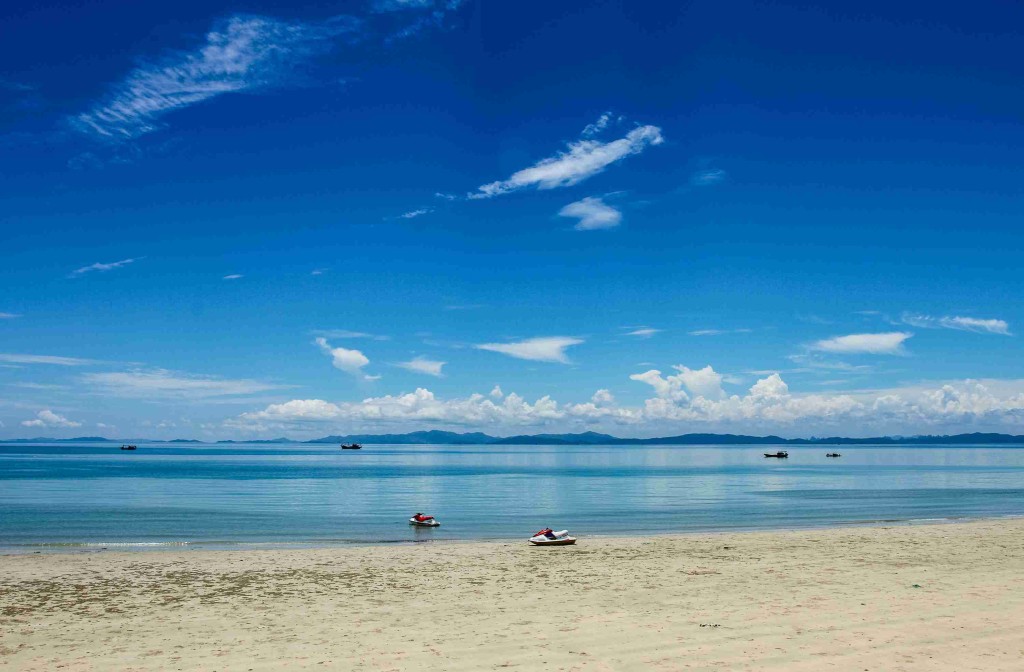 Van Chay beach: this wonderful beach of Co To lying far to the west side of the island has always been praised for its surreal beauty especially on sunny days. Van Chay is known for the stretching sandy beaches, the cool and crystal-clear water, especially the blue seawater reflecting the sunlight to make many different shades of blue once the small waves approach the shore. Remember to watch the sunset scene on Van Chai beach, it will be a really memorable experience.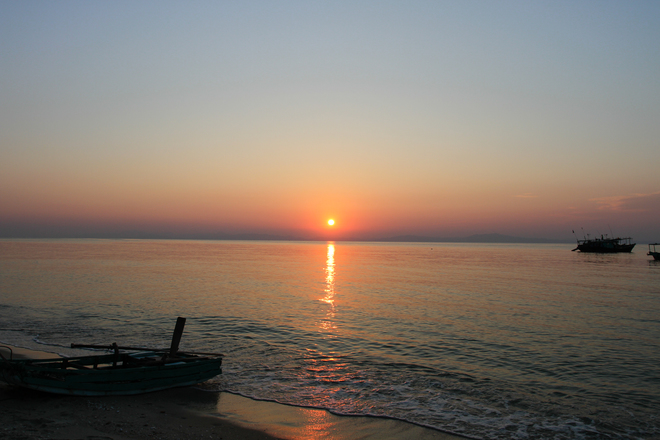 The Road of Love: this road is a speciality of Co To Island which you can't find it anywhere else. More than 2 km long, the road is paved with red brick along the coast with green high trees and lawns on both sides. The sound of trembling poplar, the sea waves, the gentle breezes, and the green forest right in front of your eyes, harmonizing with the yellow sunshine and the red bricks, will bring you to another world, the world of romance. This is a perfect side for couples to take a walk or take pictures.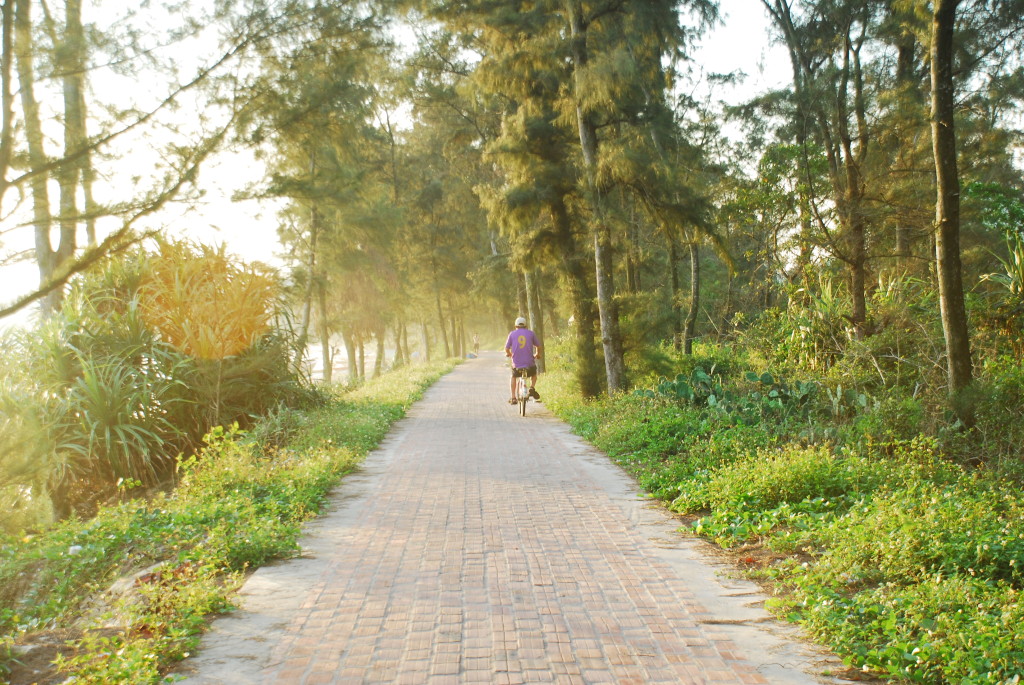 Small Co To Island: the smaller Co To is only 1km away from the greater one. This island is called "paradise" because of its majestic and magnificent landscape. Due to the fact that there are no people living on the island, its beauty is reserved with romantic beaches, green mountains and islets, cool air and seawater. Enjoying the sunset scene on the remote shores of the island is something special that you shouldn't miss.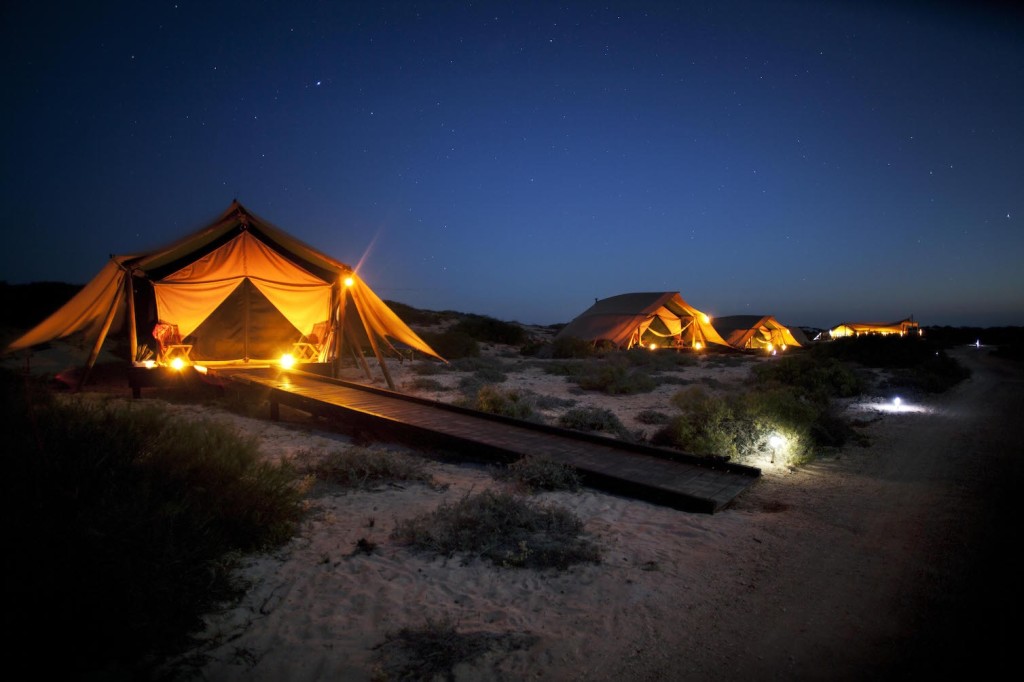 Foods
Jellyfish Salad
This is one of the most stunning salad recipes in Vietnam, especially in Co To district. Besides, it is served in almost restaurant in the country. The food is different in each region. However, the popular ingredients include carrots, cucumber, papaya, boiled chicken which are torn small, vegetables, lemon, chilly…. Including green mango, the salad will create the flavour with a little crunchy, sour and sweet flow to your throat and your stomach.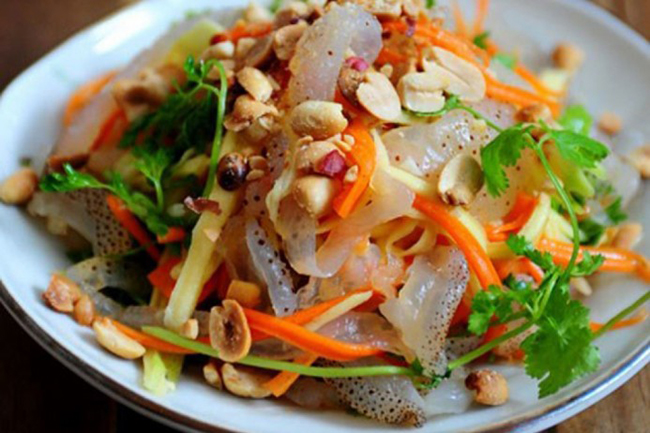 Grilled oyster
Oyster is not a strange dish on a gourmet menu. For those who are not keen on raw shellfish, the oyster can be cooked in their shells on a barbecue grill. The heat from the grill steams the oyster and pops the shells. Oyster has a wonderful texture and should be chewed. This also releases full flavour. The first taste when you tilt an oyster is a certain level of salt. Oysters can be prepared for a lot of different dishes. To prepare for delicious grilled oyster, pay attention to fire so that it can be picked out whenever it is cooked. Being overcooked can spoil its flavour and texture.
(image hàu)
Crab
There are two types of crabs in the island district in Vietnam: brown crab and blue one.  Meanwhile, the later is more favourable and famous for good quality thanks to high salinity seawater in this area. The meat of blue crab has a rich, sweet flavour. The body is delicately flavoured while the claw meat is nutty. Body meat is white, tender and flaky.
Abalone
Abalone is not only a nutritious ingredient but also a valuable economic product. In the old days in Vietnam, only Kings are served food made from abalone. Abalone is a large marine with extremely rich and flavorful meat. It is also considered as the most delicious among edible shellfish. It can be eaten raw or with little grilled. Besides, tourists can taste rice noodle with abalone. However, it is hard to harvest abalone because it often sticks to the rock under the deep seawater.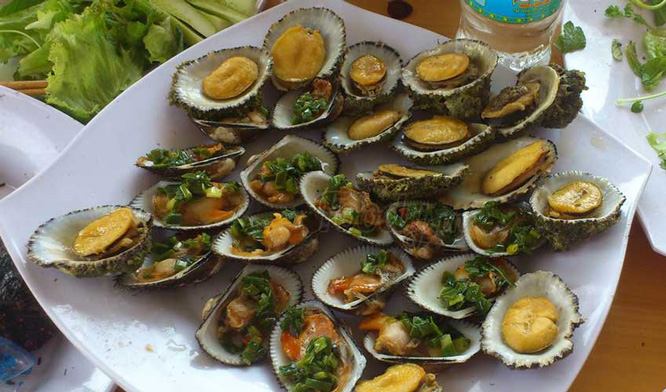 Sa Sung
Sa Sung is known as a kind of sea worm with a light pink colour, which will terrify the weak-minded people. However, no one can refuse the dishes made from Sa Sung. Sa Sung can be fried, baked or cooked to make porridge. Besides, they can be mixed with pepper and grilled. When eating the dishes from Sa Sung, diners can enjoy the crunchy, soft and tough with sweet and fatty taste. When eating Sa Sung, we use it with chilli sauce. Sa Sung is also used to make a stronger flavour of Pho. A very small amount of dry-roasted Sa Sung will make the liquid tasted stronger and sweeter.
However, catching Sa Sung is not easy at all because detecting the holes under the sand where they hide was so difficult. Furthermore, it requires digger to be very careful not to cut off their bodies while catching them. Selling dead ones is hard because the flesh is dirty and Sa Sung when cooked, can lose its a sweet flavour.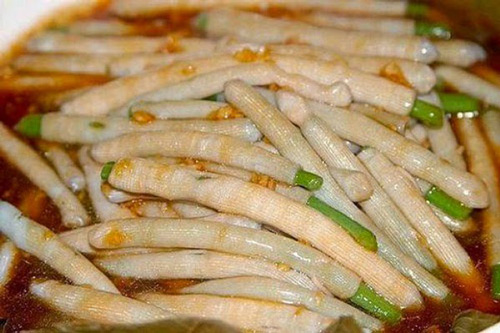 Be Be
Be Be is popular seafood that every tourist wants to try at least once. It looks like shrimp or lobster but a little difference due to its width and a huge number of its legs. Its meat is crisp and sweet. Compared with shrimp's meat or crab's meat, Be Be's meat is much more solid and tasty. Be Be is cooked in a simple way as being boiled, little grilled, steamed and then eaten with spices. When cooked or grilled, it turned into pink with attractive flavour.
Trap fish
Trap fish is often cooked in a special holiday with the meaning of bringing luckiness. It is also one of the most favourite dishes in Japanese. The head of trap fish can be cooked in the sour soup while its body meat is used for cooking sashimi or grilled, fried meals.
Nail-shaped shellfish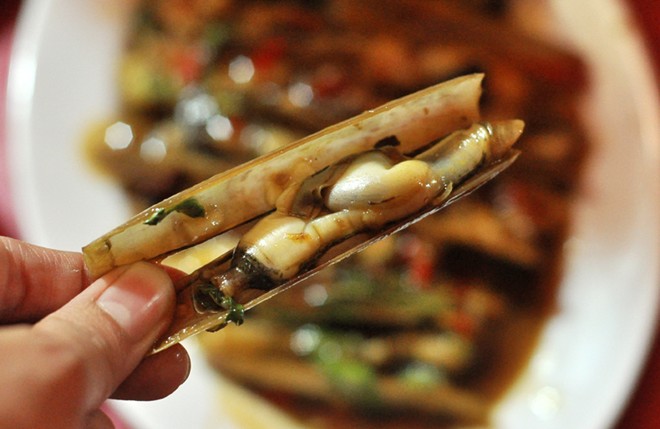 Visiting this beautiful island district, you should add to your list the meals from a nail- shaped shellfish. It is recognized by its sweet, crispy flavour and its special shape. It is caught during the whole year but mainly at the early of the rainy season (in May and June) because its meat is the most delicious at that time. The shellfish can be used to make different fried up dishes varying on the ingredients to serve with. It is often soaked in water for at least 15 minutes before cooked.
Marble- shaped oyster
This type of oyster is quite different from the popular ones which are often used in the daily meals in Vietnam. The oyster is round, small, not flat. Its body has a lot of meat. Especially, it is so clean. You just need to wash it over and then prepare for being grilled. As soon as it opens its mouth, the water from inside pours outside spreading the irresistible flavour. Marble- shaped oyster is cheap, only from 50.000VND for one kilo to 80.000 VND for one kilo.