Cake market in Mid-Autumn Festival this year gets abundant than ever due to the presence of handmade moon cakes. Handmade moon cakes often have no additives, preservatives, abundant flavor, and various forms. However, the expiration date of these cakes is very short, not exceed 5 days and you need to make a reservation to buy them. It is not surprising when almost the youth likes handmade cakes due to their unique feature.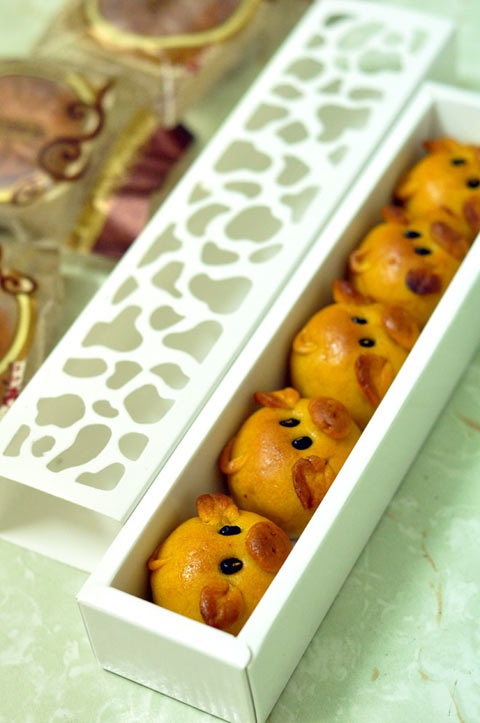 A box of cute piggy moon cakes costs VND 150.000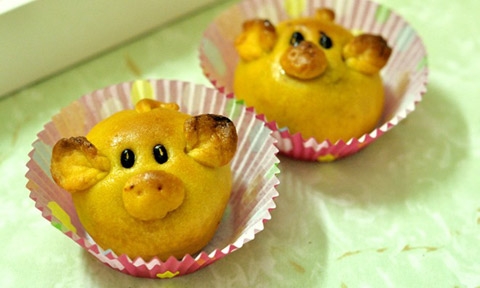 Customers could buy single pie with the price of VND 30.00/pig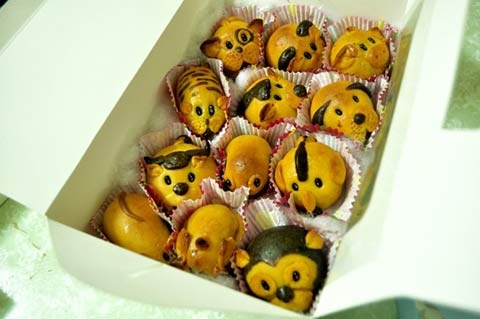 More interesting with a box of 12 zodiac animals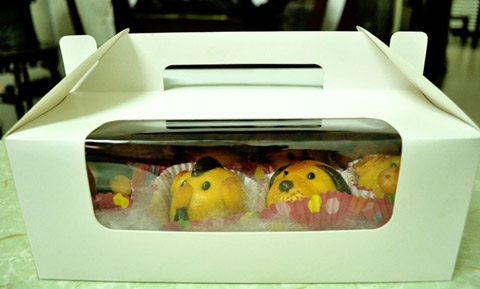 Fun creations of e zodiac animals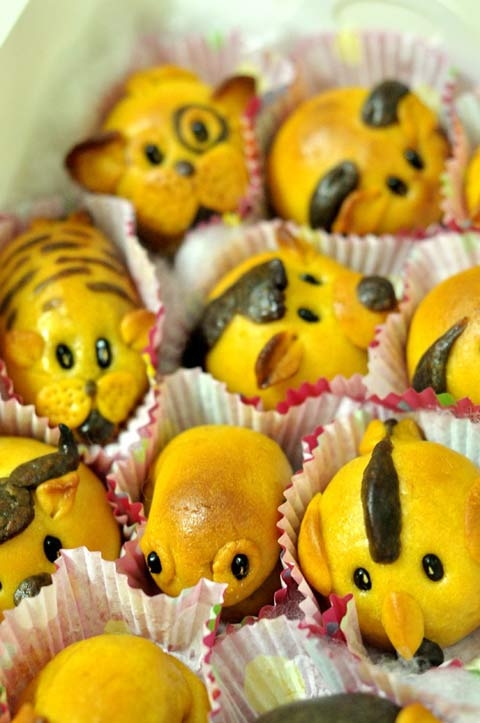 The filling of the cake is diverse such as mung bean, green tea, taro, pineapple leaf, black sesame…depending on the requirement of the customers.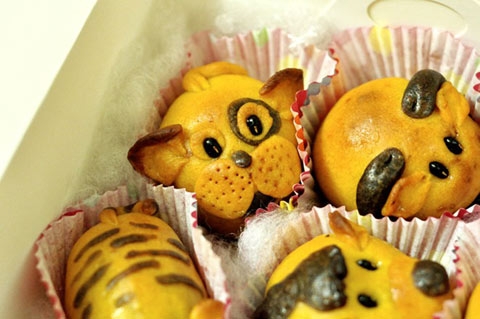 Kitten moon cakes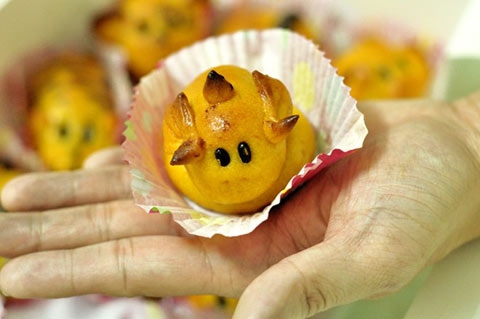 Dragon moon cakes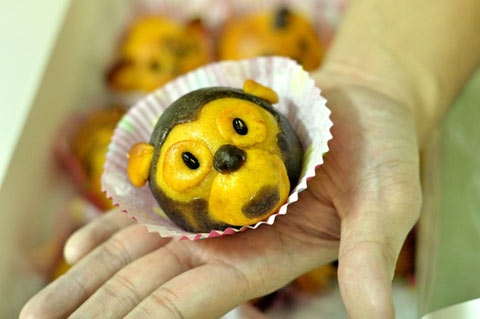 Or monkey moon cakes are all very adorable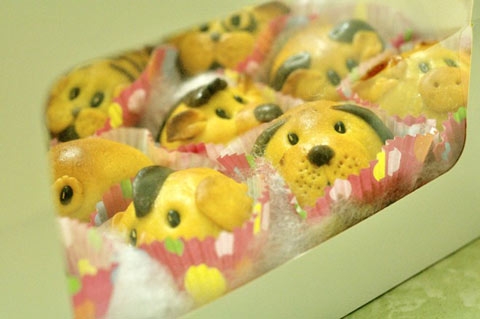 A box of 12 small zodiac animals costs VND 400.000. To own this beautiful moon cake box, customers have to make reservation 2-3 days in advance.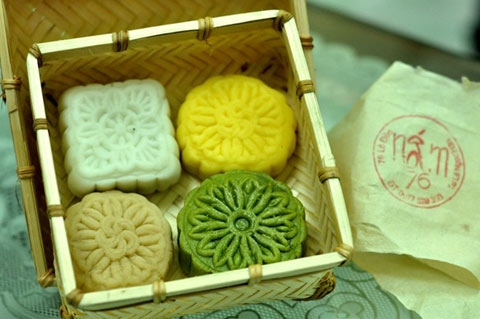 Colorful baked and sticky rice moon cakes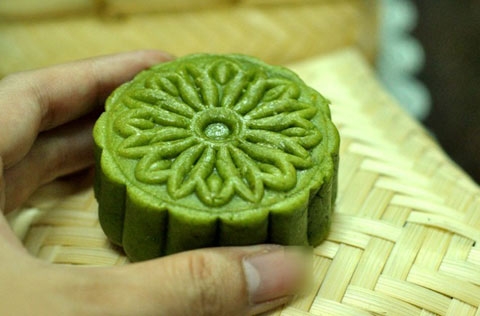 These little cakes is advertised to be made from 100% natural ingredients, no sweeteners, no preservatives with good taste, not too sweet, easy to eat.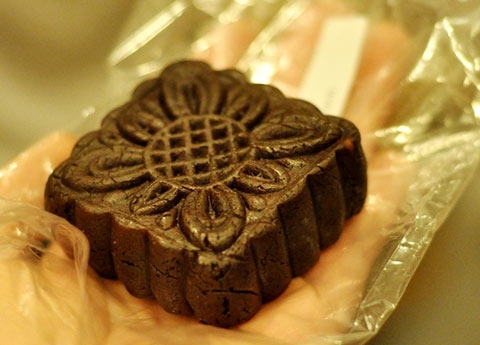 In particular, baked cakes with chocolate crust are the best selling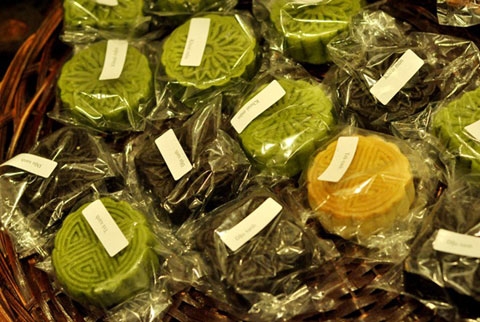 In addition, there are many cakes with different fillings and crusts including the flavor of green tea, black sesame, taro, azuki bean, passion fruit…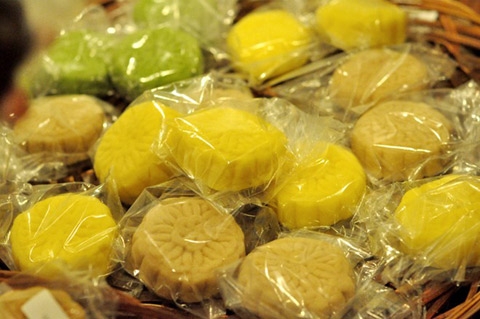 These cakes are sold with the price from VND 20.000 to VND 40.000 depending on type of moon cakes. In spite of expensive price, many people like to buy these cakes for its delicious taste and good looking shapes. The customers have to make reservation, get the ticket, and queue in line to receive cakes.
Although jelly moon cake appeared in Ho Chi Minh several years ago, it is still rare in Hanoi's market.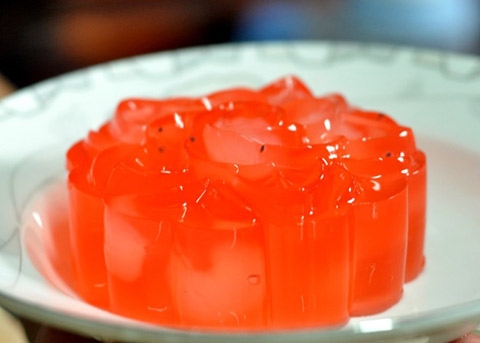 In fact, these are moon cake-shaped jellies, not traditional but an interesting variation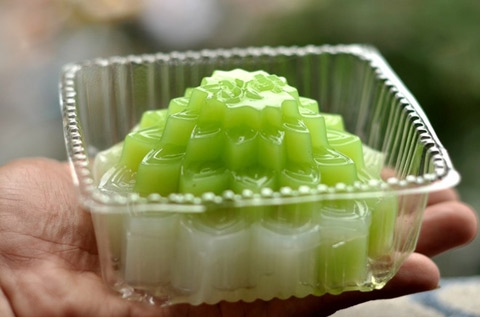 Compared to handmade cakes this year, jelly mooncakes are cheaper, about VND 30.000/large cake.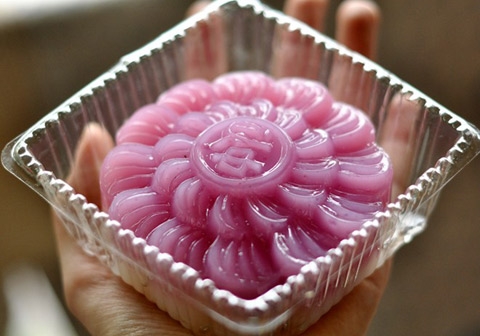 Jelly mooncakes have different fillings including caramen, fruit, green tea, mung bean, coconut…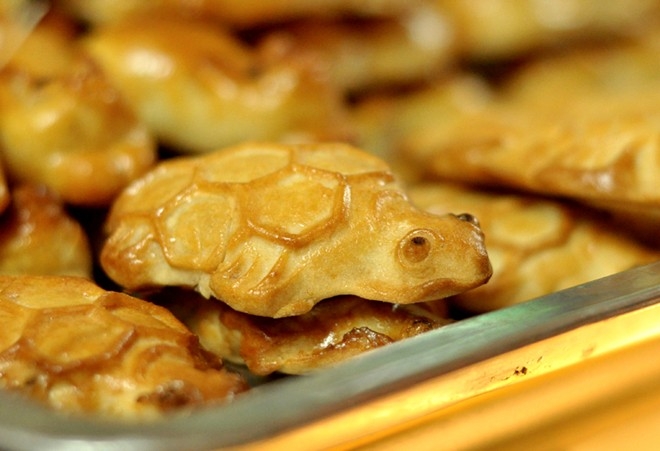 Similar to previous years, traditional moon cake shops such as Hong Kong or Gia Thing, Phuong Soat shops also make lovely animal cakes. These cakes often have no filling and cost very cheap. They are mainly served for kids to play and eat.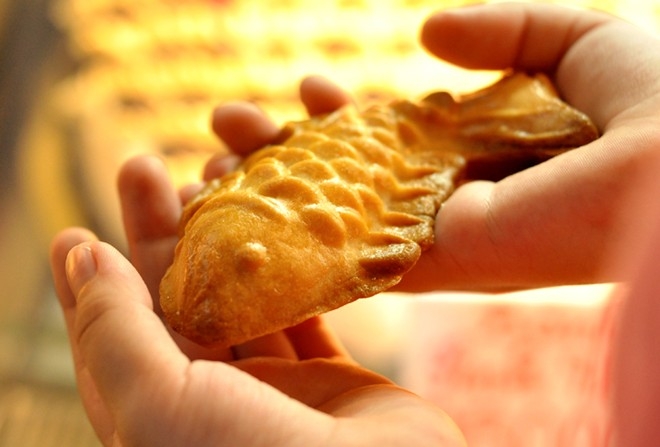 Fish, turtle, pig cakes of Hong Kong shop are priced from VND 8.000-10.000/cake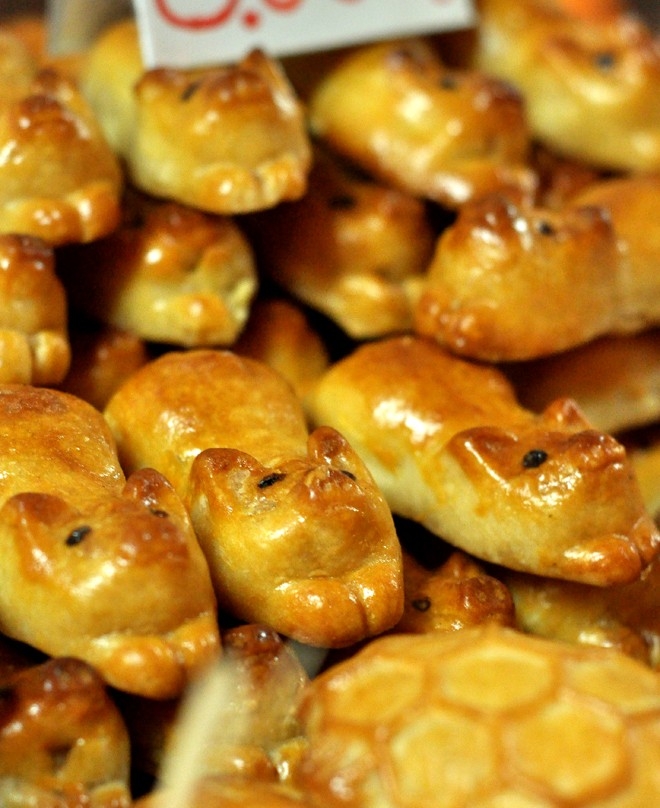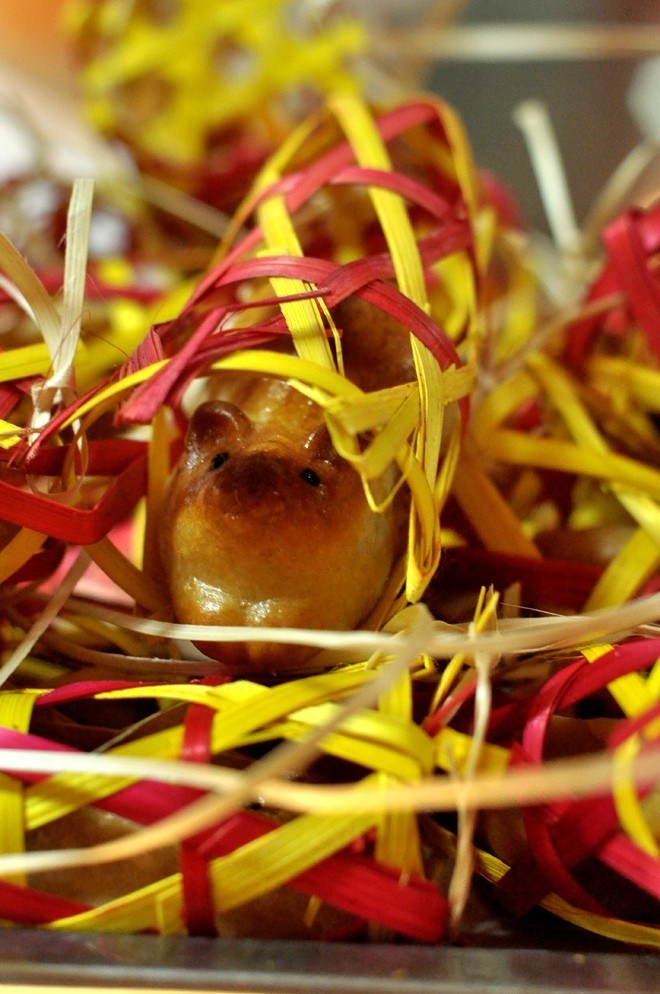 Pig cake is enclosed with a funny basket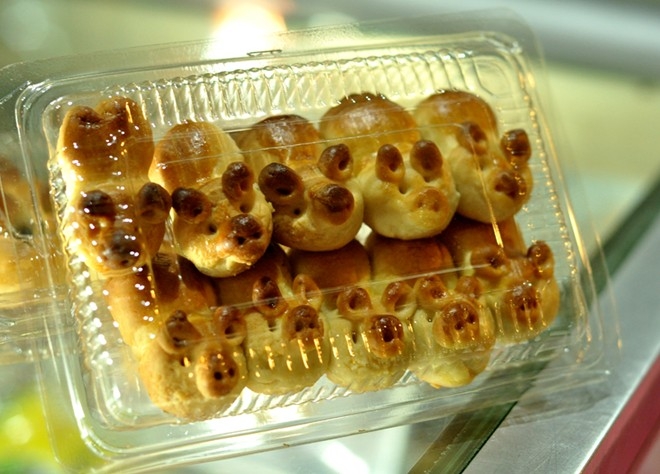 A box of pig cakes