Ba Be national park
Ba Be national park has a total of 1.281 vegetable species of 162 groups and 672 branches, whose names are almost listed in Vietnam Red book. Ba Be national park comprises valuable tree species. However, the most special and impressive is climbing bamboos which often grow on the hill slopes near the lake shore. Its body leans over the lake creating s scenic screen, which makes Ba Be Lake so romantic and charming. According to Vietnamese scientists, Ba Be national park is a center of hundreds of orchids not only in Vietnam but also in the Southeast. There are 182 species of orchards, some of them are only found in this place.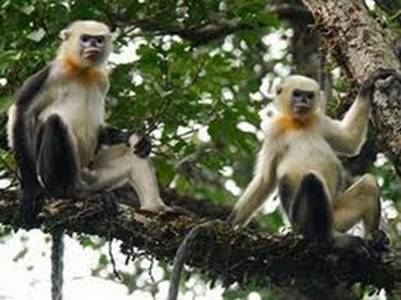 Fauna in Ba Be national park is very abundant and varied with 82 species of animals, 27 reptile species, 17 amphibian species, 322 bird species, 106 fish species, 553 types of insects and spiders. Many of them are rare animals recorded in Vietnam and International Red book for protection and preservation.
Ba Be Lake
Ba Be Lake was formed more than 200 million years ago with surface area of over 650 ha and about 8 km long. Being situated at 145 m high above sea level, the lake surrounded by limestone mountain ranges with many caves and underground streams constituting a picturesque spectacular landscape. As one of 100 biggest freshwater lakes in the world with perfect location in the heart of Ba Be national park, ecosystem in Ba Be Lake is extremely rich and various.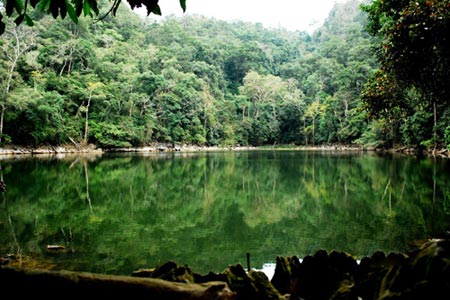 Traveling to Ba Be Lake eco-tourism area and neighboring rivers or streams, tourists would have chance to observe many fish species out of 106 species found here. It is really a lake that owns the most diverse ecosystem in Vietnam.
Ba Be eco-tourism area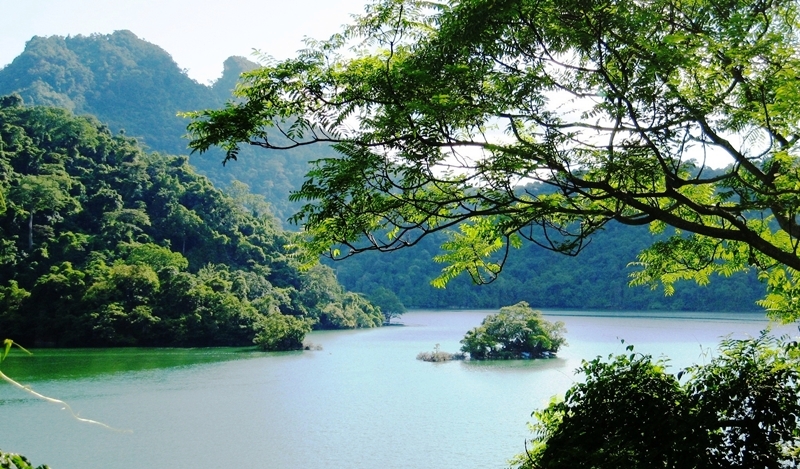 To be a nation and world famous tourist destination, Ba Be Lake was recognized as 20 world special freshwater lakes that should be protected by World freshwater lake conference in the United States in 1995. Ba Be national park was acknowledged as the ASEAN Heritage Garden and Ba Be Lake was one of 21 national tourism areas. Ba Be eco-tourism area is truly a valuable pearl of tourism in both Vietnam and all over the world.