Situated in the east of Con Dao archipelago, Bay Canh island is covered by primitive forest, mangrove forest of tropical ecosystem  with 882 plant species and almost 150 species of animals. Coming to Bay Canh island, the tourists will have opportunity to dive and admire beautiful coral reefs, fish and other marine creatures living in coral reefs.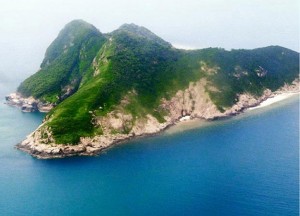 The corals in this place are very abundant with many corals species listed in Vietnam Red Book. Moreover, Bay Canh island has a rich resources of marine creatures with dolphins, dugongs, holothurians, brain corals,green turtles, Chaetodons…
A distinguished feature of Bay Canh Island is ecosystem of mangrove forest. Con Dao mangrove forest mainly distributes on the pedological ground of dead corals, sands… This is also the distinction of Con Dao mangrove forest that you could easily walk in the forest when the tide drains.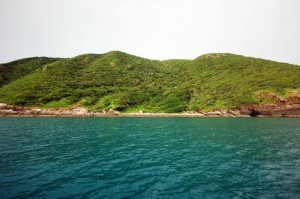 In the evening, you could learn the living of "xe tang" crab found only in Con Dao. This crab species is very afraid of man. Whenever hearing the noise on the ground, they quickly run away.
This is the biggest dry crab in Vietnam whose carapace is about 10 cm long and strange strong claws. One special thing of the crabs is that they are able to replace their clawns with the new ones if they are broken. The scientists is still making research on the unique crabs.
Lodge Vietnam visa application electronically right now to have permission for your entry into Vietnam.