With a view to attracting more and more visitors to Moc Chau and welcoming the 2nd September National Day, apart from annual activities like cultural camps of Moc Chau's ethnic groups; sport-culture activities at provincial stadium; Het Cha festival at Ban Ang pine forest… Moc Chau District will have 2 new activities including Carnival and Tour-guide Competition.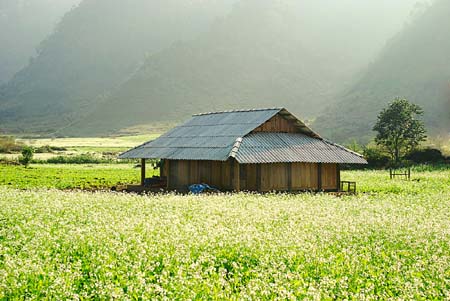 The Carnival will take place on the 2nd September at 5 locations including Vietnam Bank for Agriculture and Rural Development, Huong Sen Hotel, passenger bus station, District's stadium.
From 8.30 am to 10 am and 4 pm-5 pm, 5 troupes representing 5 ethnic groups: Dao, Muong, Thai, Mong, Kinh will in turn perform special dances at 5 locations.
Before taking place Carnival, Moc Chau District will hold the final round of Moc Chau's Tour-guide Competition on 30th and 31st August at house of culture of the district. This is an opportunity for tour-guide to exchange experience, compete and increase professional ability. It is also an occasion for Moc Chau to popularize, introduce relics, landscapes, and attractions to visitors.