On the 22nd November, Nam Dinh province held a ceremony to receive the certificate of National Intangible Cultural Heritage for Chau Van singing and Phu Day festival.
These are two heritages associated with hau dong ritual in connection with (Dao Mau) mother goddess religion as well as the cult of Vietnamese 4 Palaces.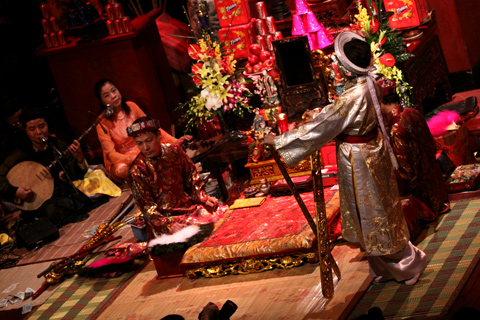 Chau Van and hau dong are two most important and specific spirit mediumship rituals of Dao Mau, taking place in a scared atmosphere of temples worshipping Thanh Mau (Mother goddess) and Duc Thanh Tran (a national hero). This is an intangible cultural heritage gathering many different folk culture forms such as music, language, singing, dancing…creating a religious performance featuring mysterious and sacred characteristics.
Since being originated and developed, Chau van ritual has become a stage art.
Phu Day festival in Kim thai Commune, Van Ban District, Nam Dinh is a festival expressing historical values and religious culture of Goddess worship and folk culture of agriculture in the Red River Delta. The festival features distinctive characteristics of Vietnamese.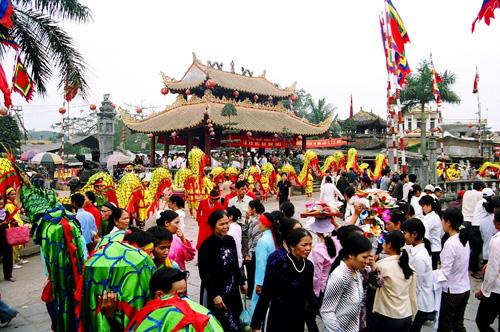 The recognition as national intangible cultural heritage for chau van singing and Phu Day festival has significant sense. Apart from honouring, advertising and boosting socialization process, it is also premise and science basis to continue researching and submit a dossier on Phu Day Festival to the Prime Minister for its recognition as a special national relic. At the same time, compile a dossier on Chau Van singing to seek UNESCO's recognition of the traditional singing genre as an Intangible Culture Heritage of Humanity in the upcoming time.