Location: Cho Lon covers a large area including District 5, 10 and a part of District 11 and 6
Characteristics: whenever talking about Cho Lon, everybody often thinks about a China Town in the centre of Ho Chi Minh. It is a must-visit attraction of domestic and foreign visitors.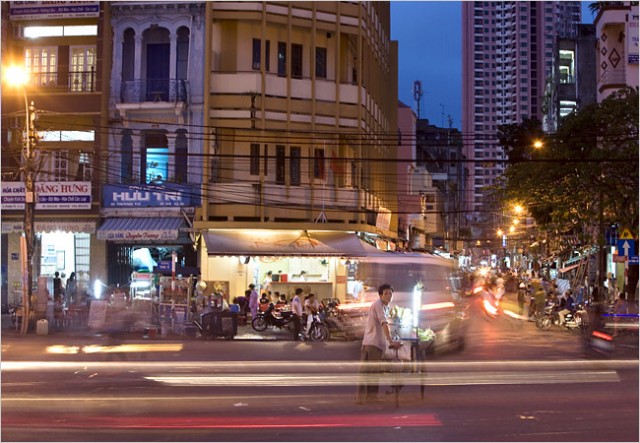 Before 1698, there were many Chinese people living in Minh Huong village, De Nan (Cho Lon today). However, this land became overcrowded when the Chinese from Cu Lao Pho (Bien Hoa today) flocked to here for settlement after their houses were destroyed by Tay Son forces in 1776.
Then they established a market to exchange goods. Compared to Tan Kieng market of Vietnamese people, the Saigon market (Cho Lon Post Office now) is bigger. Therefore, it was called Cho Lon (Big Market). Later, the market's name was also used to call the territory it was set on.
Cho Lon is usually associated with an image of bustling handicraft factories, adjoining stalls and Chinese food. Most of the Chinese people live here, particularly District 5, where retaining untouched cultural, architectural and religious values.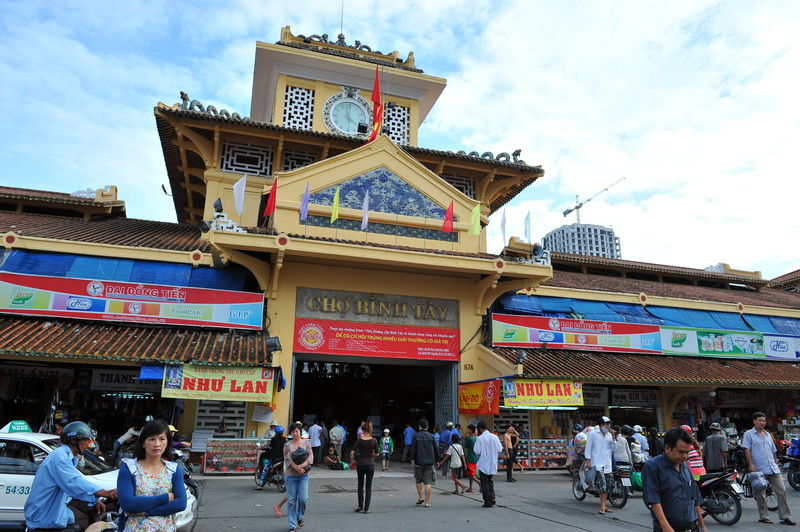 In the daytime, Cho Lon is busy and crowded with sellers and buyers. Apart from shopping and sightseeing, visitors will have a chance to witness the distinctive lifestyle of the Chinese community. Chinese people earn living in various occupations but they mostly open food stalls or clothes shops.
This place owns a lot of tourist attractions such as Minh Huong Temple, Thien Hau Pagoda (the oldest Chinese-built pagoda in the city), Quan De Temple or Leizhou guild house; especially Binh Tay Market in Thap Muoi Street is always an interesting spot for foreigners.
Cho Lon welcomes you all the time, even at night. Therefore, you could travel there anytime you want.