Being closed after 20 years, Da Lat railway station is now re-opened for the public.

With a series of records such as the highest station at 1,500 m high above sea level; the most unique station in Indochina; the most beautiful station in Vietnam; the only station which has steam locomotive, one of the 2 oldest stations in Vietnam, Da Lat railway station is worthy of must-visit destination for visitors.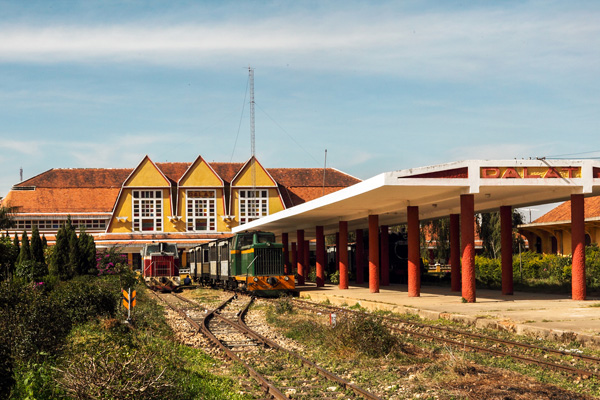 Situated only 5 km from the city centre, near Yersin highschool and stands on a flat long hill slope, Da Lat station bears a distinctive feature. While most stations concentrate on the technical element only, Da Lat station is one of few constructions containing both art and sense of building characteristics in one technical design.
The station is 66 m long, 11,5 m wide, 11 m high. The front of the station represents summer and the large clock reminds visitors of the day that the doctor conquered LangBiang plateau: 3.30 pm, June 21st, 1936.
The most impressive of the architecture is three high pointed roofs resembling the three peaks of LangBiang Mountain or Nha Rong (the communal house of ethnic minorities in Central Highland of Vietnam). Each roof has a multi-colour glass window that embellishes the interior landscape of the station. Author of the excellent work is 2 French architects named Monet and Reveron. The station was built in 1932 and put into use 4 years after that.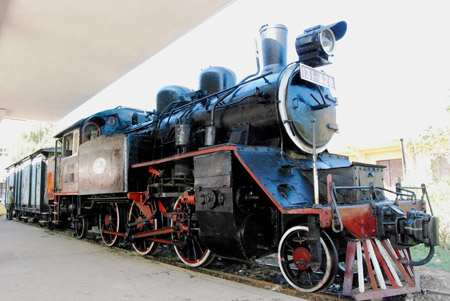 At first, Da Lat railway station included a train route of Phan Rang – Da Lat with a total length of 84 km. However, it was largely unused since the abandonment of the railway due to the development of the automobile after 1975. In 1991, 7km of the track between Dalat and Trai Mat were reconstructed and launched into operation for tourists.
In 2002, the Ministry of Culture and Information (Ministry of Culture, Sports and Tourism now) recognized Da Lat railway station as a national historical relic. This is the only station receives this honourable name. The station opens from 8 am to 6 pm every day with the route from Da Lat to Trai Mat station, where visitors can enjoy the fresh peaceful daily lifestyle of local people, find fresh vegetables and fruits in the local market, as well as visit small Linh Phuoc Pagoda. The trip takes about 30 minutes and operates 5 times per day. The fare for a trip costs VND 30,000.