A collection of more than 80 kinds of daisy flowers was displayed and introduced in different spaces at Daisy Flower Festival in Uong Bi City, Quang Ninh Province on 18 October.
The festival was held first at Ba Vang pagoda, a destination belongs to Yen Tu landscape. Aside from admiring daisy flowers, visitors could join the traditional culture and art activities such as calligraphy performance, cheo and tuong performance, flower arranging competition among craftsmen…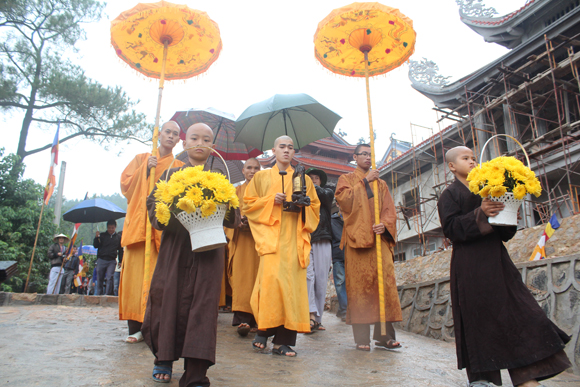 According to venerable Thich Truc Thai Minh, responsible for Ba Vang pagoda, the ninth day of the ninth month in the lunar calendar is ancient Vietnamese holiday namely Tet Trung Duong(Double Yang Festival) or Tet Trung Cuu (Double Ninth Festival), daisy flower Tet. Tet Trung Cuu borrows the repeat of nine to mention about long-liveness. This custom was rather popular in the past, bearing beautiful cultures. In Tet Trung Cuu, artists often climbed up a mountain to contemplate the moon, compose poem or paint, and people went to the forest to gather daisy flowers for arrangement and wish for luck to their family. In Tet Trung Cuu, people offer their parents and relatives food to pay respects.
Because the special symbol of daisy flower is associated with Yen Tu landscape and culture in Tran dynasty, the daisy flower festival in Ba Vang pagoda this year is held with aim of restoring a beautiful culture of Vietnam. This is also a realistic activity celebrating the 50th anniversary of the establishment of Quang Ninh province (30/10/1963 – 30/10/2013).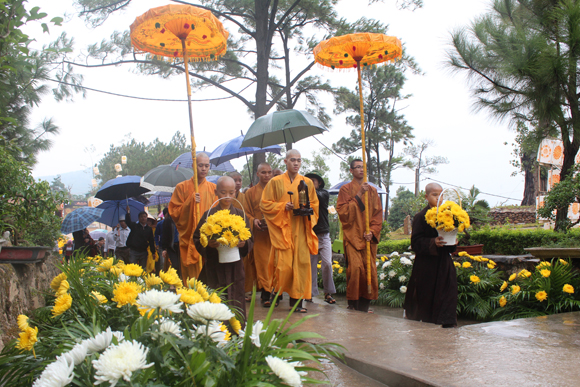 As being told, the board of organization intends to the held festival every year to make it become one of a cultural festival in Uong Bi city in particular and Quang Ninh province in general, contributing to the development of Yen Tu spiritual tourist destination.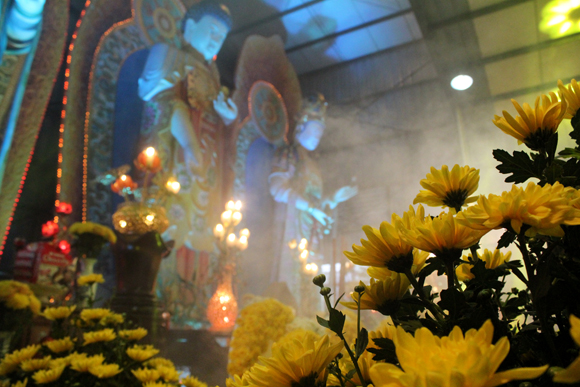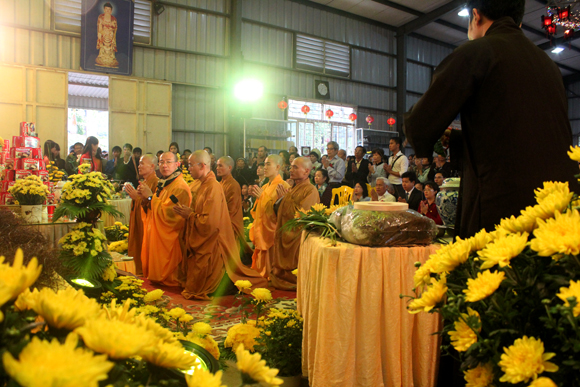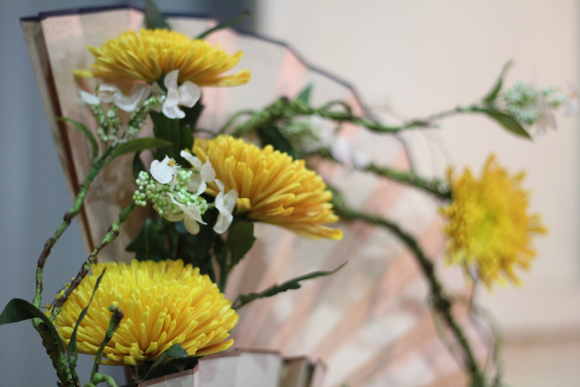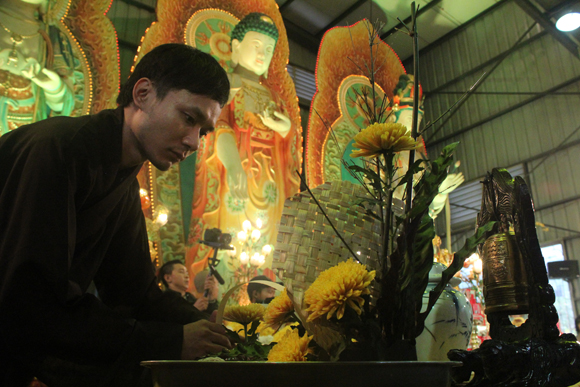 The religious culture of Vietnamese people is deeply shown through traditional festivals. If you have a big love for religion, Vietnam is definitely a good place for you. Get a visa for Vietnam now and start your exploration.