Location: No.3, Hoa Binh Street, Ward 3, District 11, Ho Chi Minh city
Characteristics: Dam Sen Park is one of the largest and most modern parks in the country designed in European and Oriental architecture style.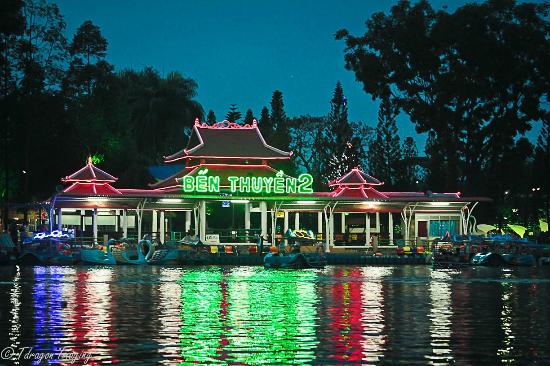 With an area of approximately 50 hectares of which 60% is for green trees with garden and 20% of its is a lake, Dam Sen Cultural Park is really a green island in the city's centre.
The oriental-style gardens: Nam Tu royal garden plants various flowers, bonsai ornamental trees and a large orchard garden with a wide range of orchard species collected from every region in the country. Opposite the lake is Europe Square designed in classical Roman style.
In addition to natural beauty, Dam Sen Cultural Park is also an amusement park for children with Roller Coaster, 2 km Monorail, Animal circus, Spinning Coaster, high-speed slide train, slide yard, electric cars, waterfall crossing and water park…. Every year, the park is updated the latest games in the world.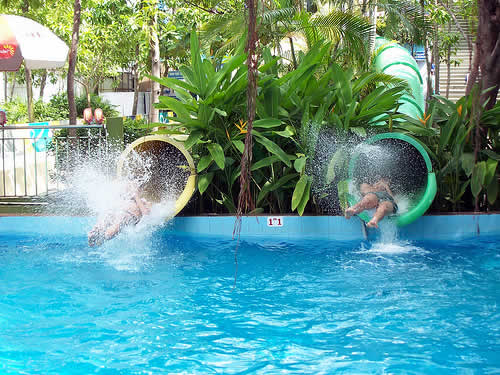 – Fantastic shows: Laser show and water-screen show
– Wonderful architectures: Crocodile Farm, Snake Farm, Zoo, Bird Garden, Tay Du Ky (Journey to the West), Cactus Garden, Snow Sculpture, Aquarium…
– Musical shows: musical fountain, cai luong, water puppetry…
– Restaurants: Thuy Ta Dam Sen, Thanh Truc, Hoa Hong, Huong Trang, Hoa Sen, Ngoc Lan
In addition, the park also organizes festival activities, traditional cultural and art activities such as Tourism Festival, Southern Festival, Hung King's Festival.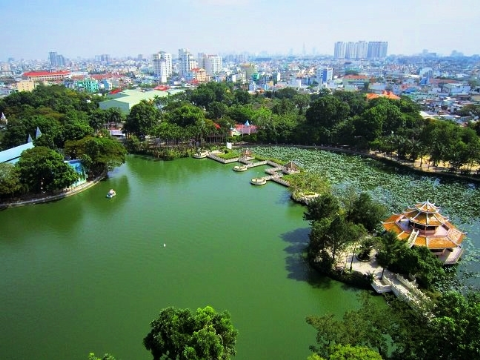 Dam Sen Sports Services Area
Dam Sen sports services area is located in the area of Dam Sen Cultural Park, near Thuy Ta restaurant, Bowling centre, Dam Sen supermarket and Dam Sen Water Park. With a spacious area and fresh air, this place is really a good place to do exercise for everybody.
The Dam Sen sports services area has sports hall for badminton, table tennis and three international standard tennis courts.
Moreover, the Dam Sen Cultural Park provides health care services such as massage, sauna, Jacuzzi, salon and a café-bar with cable TV.