The attractions that we are about to introduce today is Dong Trong Island in Van Don, Quang Ninh. Formerly, whenever traveling to Van Don, tourists just enjoy resort-beach tourism and admire landscape.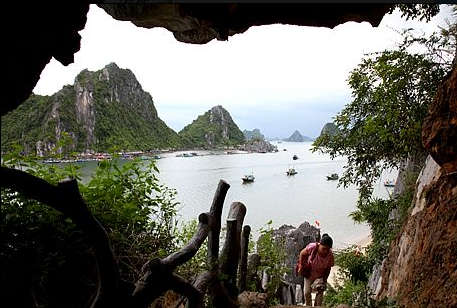 Still, in recent years, tourists often travel to Van Don to enjoy a fresh interesting type of tourism at this island district. That is grotto tour on Dong Trong island.
Departing from Van Don wharf, tourists could land off Dong Trong after 3-5 minute ride high speed boat.
The whole Dong Trong island is a mountain rising from the sea and surrounded by both of natural and artificial sands. From the distance, Dong Trong island looks like an imposing lion protecting the port.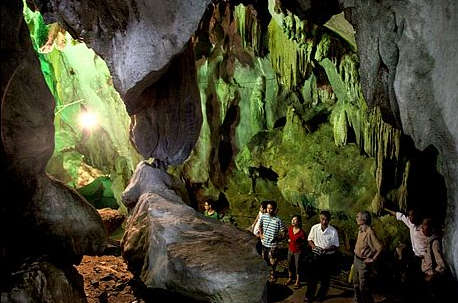 Walking along the mountain's fringe, tourists will reach the grotto's door. The path to grotto is clear, not very steep, quite comfortable and safe. There are many entrances to the grotto including the eastern, the western, the northern doors; however, Vietnamvisa-easy.com advises you to enter through the eastern door because it is the widest.
At this door, you'll encounter a large space with high wide ceiling and many stalactites on the walls forming various interesting shapes in miraculous shimmering colors that looks like a certain fairyland …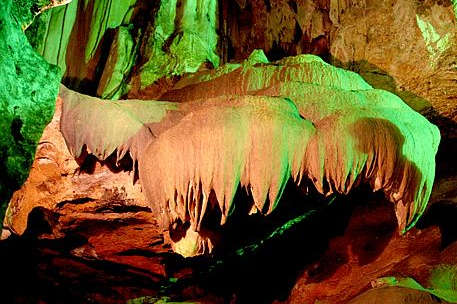 During recent renovation period, Van Tien Company Limited discovered some fossilized vertebrae, ceramic fragments, stone tools … According to conclusion of the archaeologist, this place could be a residence and the burial place of prehistoric people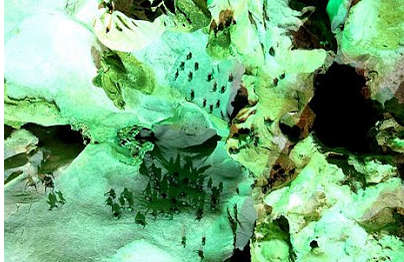 Dong Trong grotto is becoming an attractive beach ecotourism attraction of national and international tourists. This is a tourism highlight of Van Don island district in particular and Quang Ninh province in general.