Constructed by French between 1863 and 1880, the Duc Ba Cathedral of Saigon Notre-Dame Basilica on Han Thuyen Street, District 1, Ho Chi Minh City is really an architectural masterpiece. It is considered as the largest Roman Catholic Church in Vietnam.
Located in the complex of Municipal Post Office, Municipal Theater, Kids Hospital 2…; the Duc Ba Cathedral is a typical architecture creating the urban appearance of Saigon-Ho Chi Minh city. The attraction draws a lot of attention from a visitor. It is not only a religious building but also an architecture bearing many historical and cultural values.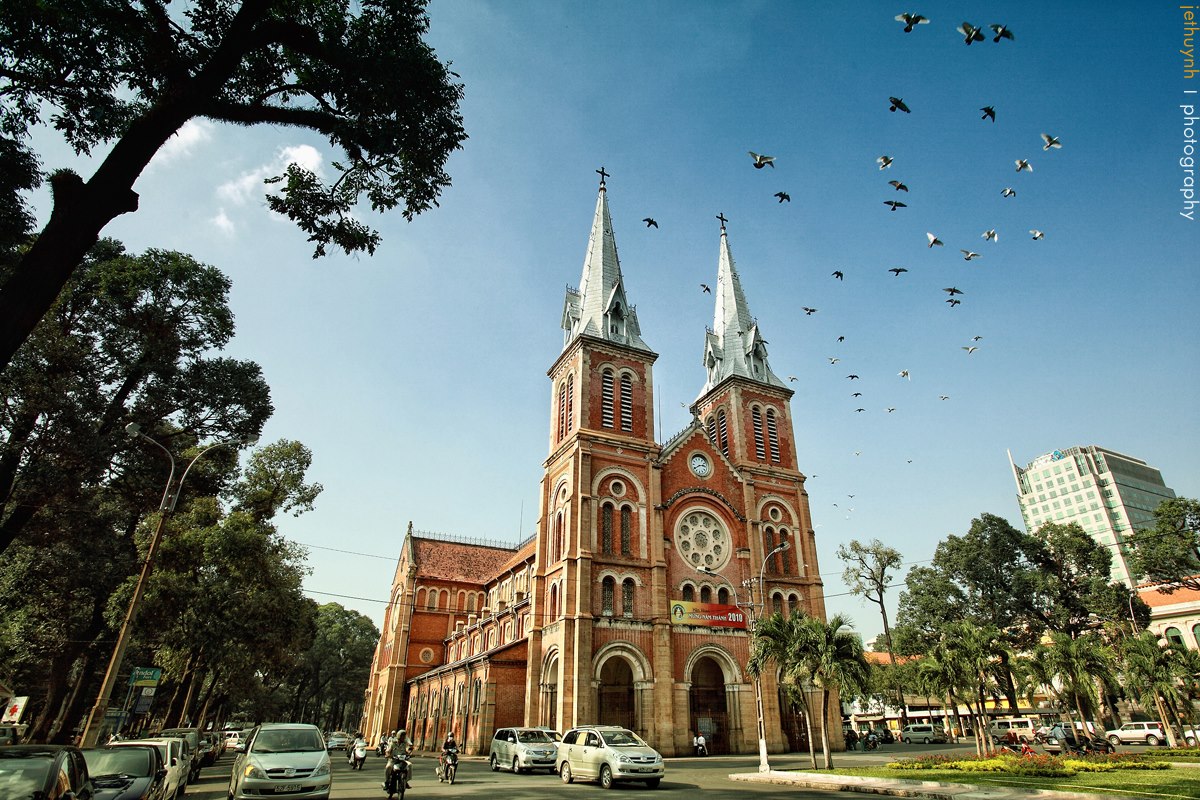 Right after occupying Saigon, the French established the church to carry out the rituals for Christians in the army. The first church was located in Street 5 (Ngo Duc Ke Street today). This was an abandoned Vietnamese pagoda and then bishop Lefebvre made it a church.
The first church was too small. Therefore, in 1863, Admiral Bonard decided to build a wooden church on the bank of "Kinh Lon" (or Charner Canal). The churches were completed in 1865 and called Saigon Church. Then, due to heavy damages of the church caused by the termites, the rituals were held in the guest-chamber of the French Governor's Palace. This palace was later transformed into Taberd seminary until the Duc Ba Church was completed.
In August 1876, the Southern Governor Duperré organized an architectural project competition for the new cathedral. Aside from the function as a place to implement rituals for Christians, the cathedral was also a display of Catholicism and Western civilization to the native people. In terms of city planning, the building is both highlights in urban space and expression of architectural-cultural diversity of urban. The architect J.Bourad surpassed 17 candidates and won the prize. His project featured Roman style in combination with Gothic architecture. At first, they proposed 3 sites for construction and finally the building was constructed at the current site.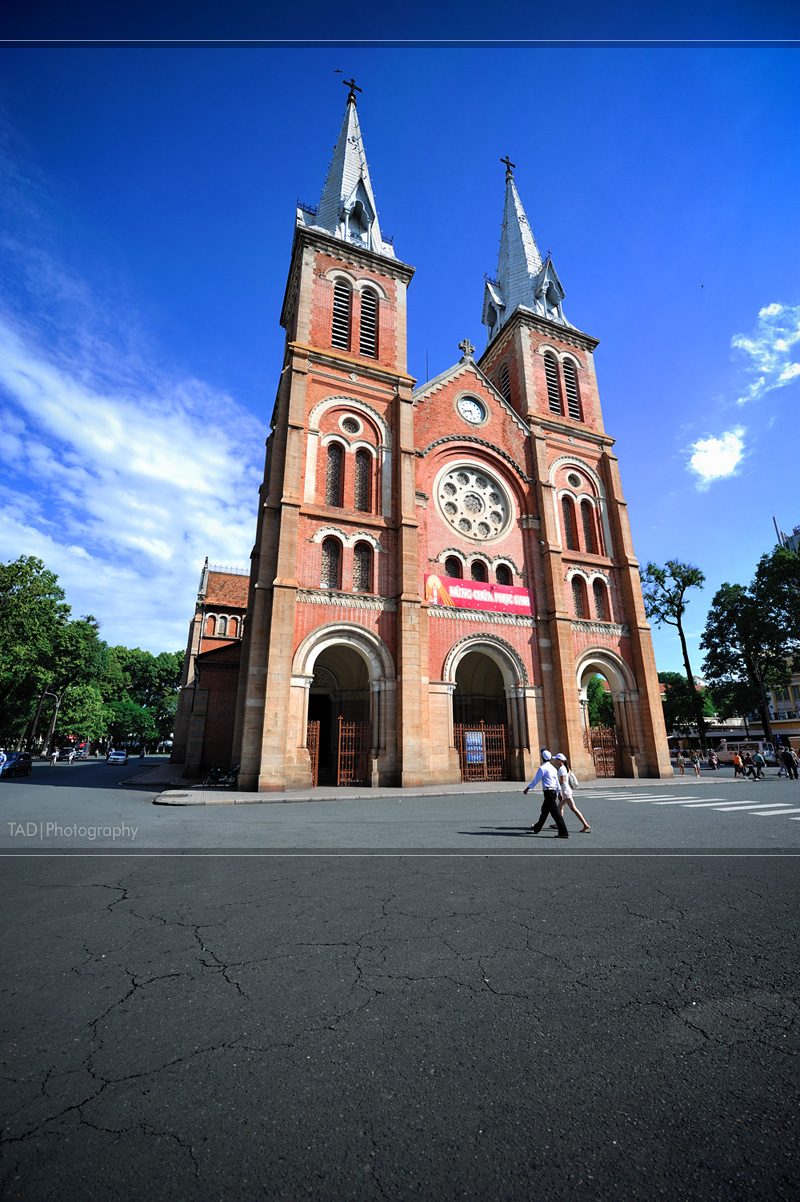 Again, the architect J. Bourard was the successful bidder and became supervisor of constructions.on the 7th October 1877, Bishop Isidore Colombert laid the first stone in an inaugural ceremony. The cathedral was completed after 3 years on Easter days, 11th April 1880. The opening ceremony was assembly organized with the participation of the Governor of Cochinchina Charles Le Myre de Vilers.
The total cost to construct the cathedral at that time was 2,500,000 French francs. In the beginning, the cathedral was called State Cathedral because it was under the control of the French State.