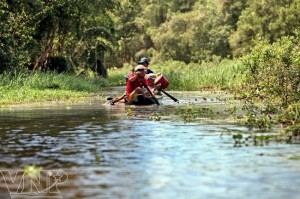 According to Mr. Huynh Thanh Huu, Head of the department of Tourism Operations under Tien Giang Province's Department of Culture, Sports and Tourism, the province has invested 1.6000 billions VND to strengthen tourism infrastructure at Ngang and Cong hillocks in Tan Phu Dong district.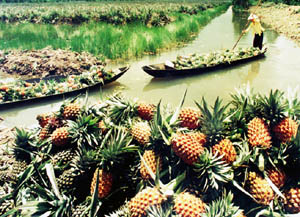 Being located at fringe of Tieu water-gate on the Tien river which adjacent to the East Sea,these two hillocks  have favorable conditions to develop tourism and attract domestic and international visitors in the framework of eco tours in Mekong Delta.
With area of 100 ha, Tourist site of Cong hillock received  an investment of 300 billions VND from Loi Dat Service and Commercial Company Limited.  150 ha Ngang hillock tourist site received 1.300 billions VND by Kim Thanh Commercial Joint Stock company.
Tien Giang province earlier had permitted Van Binh An Company Limited to invest 300 billions VND in Tan Thanh eco-tourist site(Cong Dong hillock)- one of the popular eco-tourist sites in Southern Coast.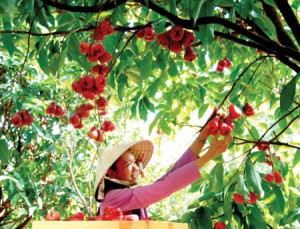 Mr. Huynh Thanh Huu said that ecotourism is strong point of Tien Giang' s tourism thanks to its advantages such as interlacing river and canal system, charming natural scenery,  beautiful historic vestiges, and Go Cong coast with 30 km length. Tien Giang have attached special importance to strengthen tourism infrastructure, promote service capacity, attract national and international tourists.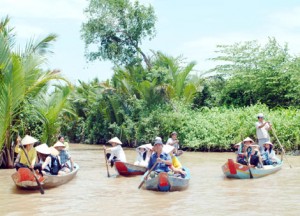 At present, ecotourism has been continuously developed in Tien Giang. Tien Giang has welcomed more than 369.000 tourists so far, nearly 6% increase over the same period last year, of which 190.000 arrivals are international tourists, nearly 3% increase. The revenue of tourism reaches over 1.127 billions VND,  up nearly 16%.
The investment of Tien Giang brought positive result for tourism sector in this year. There are more and more foreign visitors travel to Tien Giang and most of them feel satisfied with the tour.