Situated in obstacle terrain that is inconvenient for transports, Lung Po, Muong Hum, Ban Xeo…are referred to as the most remote destinations in Vietnam. Nevertheless, dramatic scenery of these places are very well-worth a visit.
Lung Po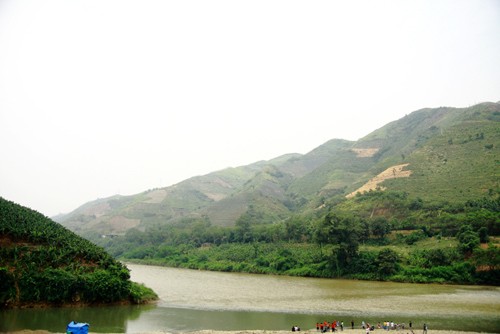 Panorama of intersection where Red River meets Lung Po stream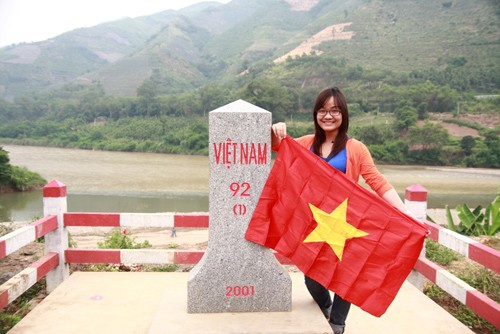 Milestone at border No.92 marks the point where Red River flows into Vietnam.
Lung Po is situated over 70 km from Lao Cai city. Lung Po in local language is large dragon hill, also means dragon's head. Looking down from above, Lung Po stream meanders around a dragon's head-like hill and flows into Red River, towards Vietnam land and East Sea, home to Vietnamese people.
Lao Chai
Lao Chai village is the residence of black Ha Nhi ethnic minority in Bat Xat district, bordering China and about 70 km away from Lao Cai city. Lao Chai is surrounded by mountains and grass hills with rustic houses that look like giant mushrooms growing on the side of the mountain at an altitude of 2.660 m. Lao Chai is foggy and cold throughout the year.
Two things that you should not miss when traveling to Lao Chai is to enjoy the meal served on a tray woven from bamboo, cane and rattan. Women often eat after the men. The other thing is to listen to the beautiful sounds from Nhi instrument played by boys and girls to find each other or they will share a blanket and sing together overnight at Kho cha gia festival. After the festival, the boy will cover the girl he likes in a blanket and take her home to marry.
Den Sang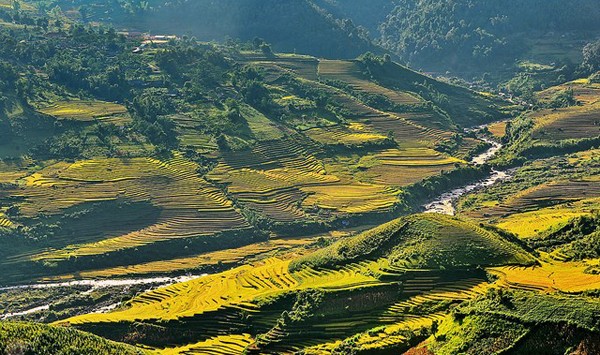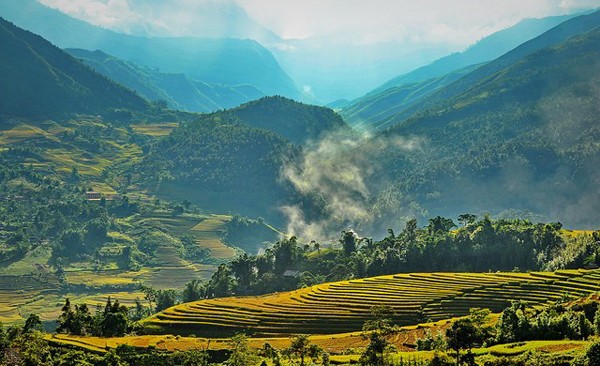 Den Sang is also one of four most strict tourist destinations in Vietnam. With a area of 40,72 km2 and population of 1,784 people, Den Sang is located in Bat Xat, Lao Cai province. Den Sang features distinctive culture of Red Dao ethnic minority with popular customs such as fire dancing, tobacco process from leaves.
Aside from exploring nature, culture and people in Den Sang, you should visit Suoi Tinh (Love Stream), the meeting place of youth or young couples. Many middle-aged people like to come here to exchange experience about life, family and work.
Muong Hum market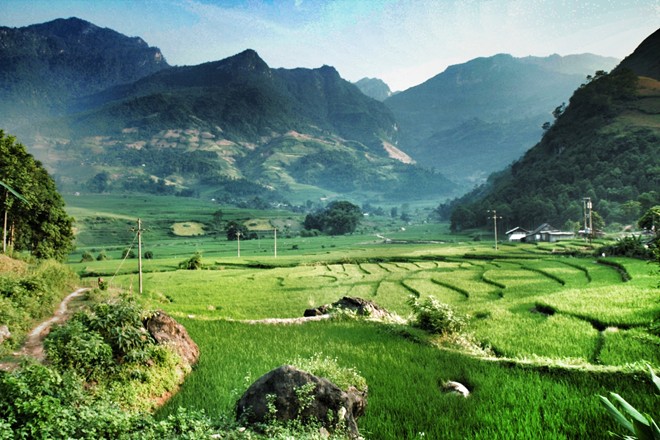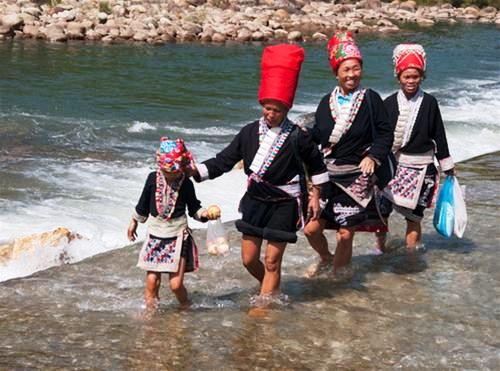 Muong Hum is a small market located among villages of ethnic minorities. The market opens every Sunday only.
Situated at a small valley, adjacent to clear stream and surrounded by towering mountains, Muong Hum market is a wonderful destination for adventurers. Particularly, this place not only features beauty of mountainous fair but also wins over tourists with colorful costumes of the girls.