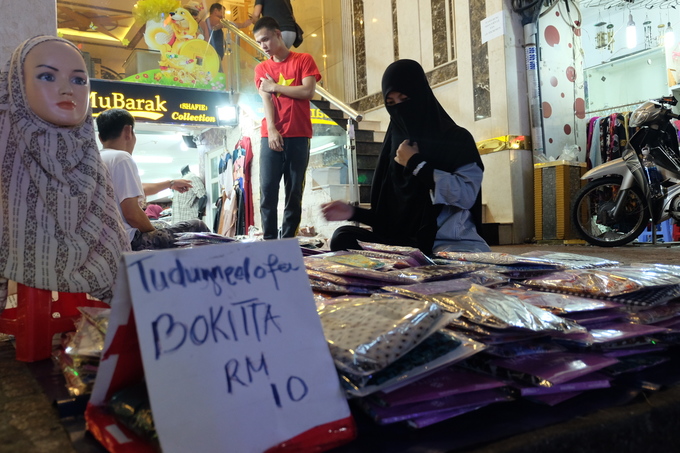 Located to the West of Ben Thanh Market and between Phan Chu Trinh and Truong Dinh Street, Nguyen An Ninh street in District 1 is well known as bustling trade for Malaysians, Indians, Indonesians…The street is only 100 meters long but has almost 100 stores opening till midnight. There are varieties of items sold here, from traditional dresses to souvenirs, ornaments. This is also a good eating and drinking place to try Islam food. The buyers have options to pay in Vietnam dong or Malaysian Ringgit.
"Our shop opened over 10 years ago since Islamic shops and restaurants are so few that I could count on the fingers of one hand", said Hong, a clothing shop owner.
Speaking of the Islamic shop opener who also founded this trade area, Hong affirmed that it is Mrs Basiroh, a Cham woman, started up clothes business serving Malaysians since 2011. However, the market area was not popular until the last 6 years. It was said that the Muslim community, with the majority of them, are Malaysian, previously came to Vietnam to purchase wooden items. Later, more clothes shops were opened following the number of Malaysian businessmen was multiplied.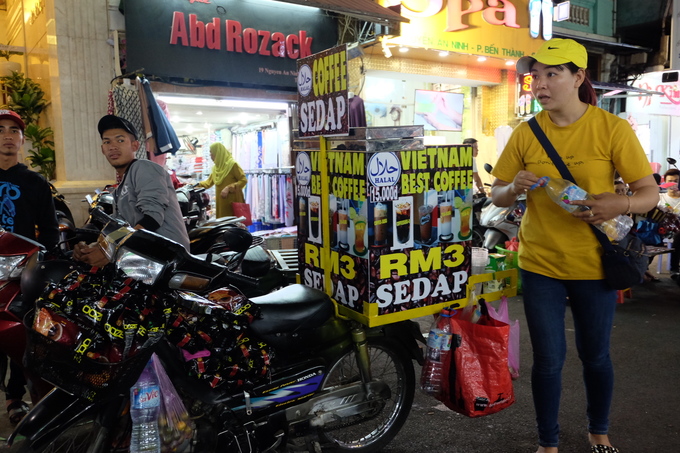 Almost vendors in the market can communicate well with Malaysians. "Earlier, I knew very little about their language, but the business requires me to use it every day. After 7 years working with them, now I sound like Malaysian." Said Isra, a vendor.