Positioning in two opposite sides of Vietnam, Hanoi and Ho Chi Minh are always two ideal choices for foreigners to visit when coming to the country. They are both big cities and offer plenty of sightseeing and shopping opportunities but bringing different unique vibes. While Hanoi is more traditional and ancient cities, people consider Ho Chi Minh City to be a dynamic urban area and more capitalist. 
If you are struggling with choosing one in these two cities to travel, let find the answer by going through this review.
Differences in Background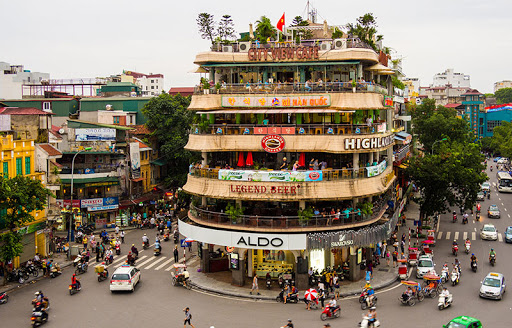 Locating in northern Vietnam, Hanoi is not only the national capital of Vietnam but also the largest city in this area. In most people's impression, Hanoi may be one of the most chaotic cities in the world because of a large population, "no rules" traffic, and a busy lifestyle. But those crazy things have created such an attractive and unique Hanoi that no city in the world could be the same. Compared to Ho Chi Minh City, Hanoi keeps retaining a very traditional Vietnam in every corner of the city with ancient towns and historic architectures locating right in the city center. So that tourists coming here can experience the old and authentic Vietnam throughout many years.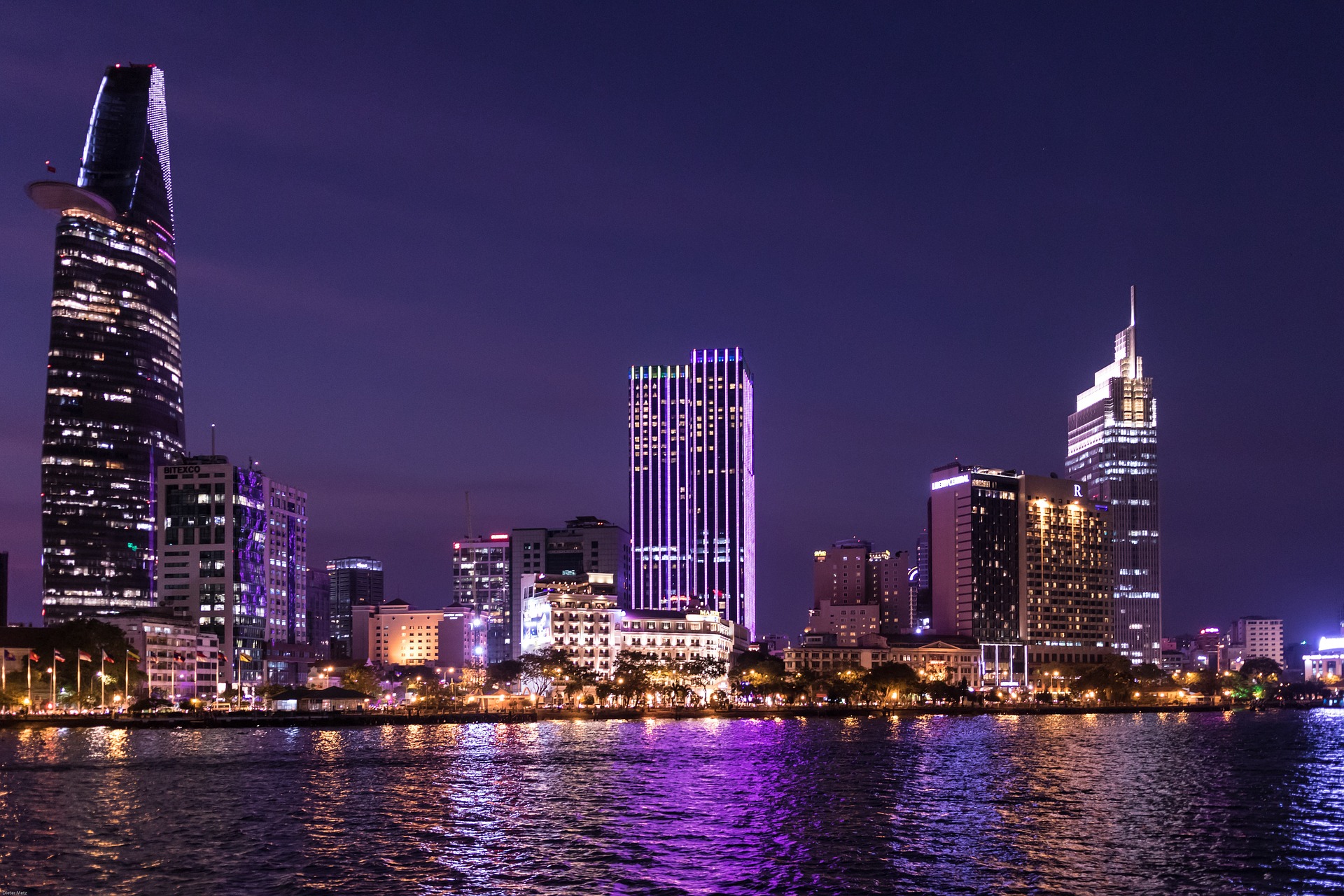 Ho Chi Minh City vibe is totally opposite to Hanoi. While Hanoi is the center of politics, Ho Chi Minh City refers to be the financial center in Vietnam. Situating in southern Vietnam, Ho Chi Minh City used to be the capital of the Cochinchina colony during the French colonization and also known as "The second Paris" in modern life. That is why the culture and architecture here are influenced and shaped mostly by French. And maybe it is also the reason why the locals here are believed to be more friendly and welcoming than in Hanoi. Moreover, when visiting Ho Chi Minh City, you may feel more familiar because of its Western-style with modern infrastructure and giant skyscrapers.
Famous Attractions and Entertaining Activities: 
Hanoi: 
If you are history lovers and want to discover Vietnam's traditional culture, Hanoi is the best choice for you. As Hanoi has a longer history than Ho Chi Minh city, most famous attractions here are historical destinations and appear for a long ago. All illustrate the raw beauty of Vietnam in the old days and the war period. So let us introduce you to several top attractions and entertaining activities you must-try when coming to Hanoi: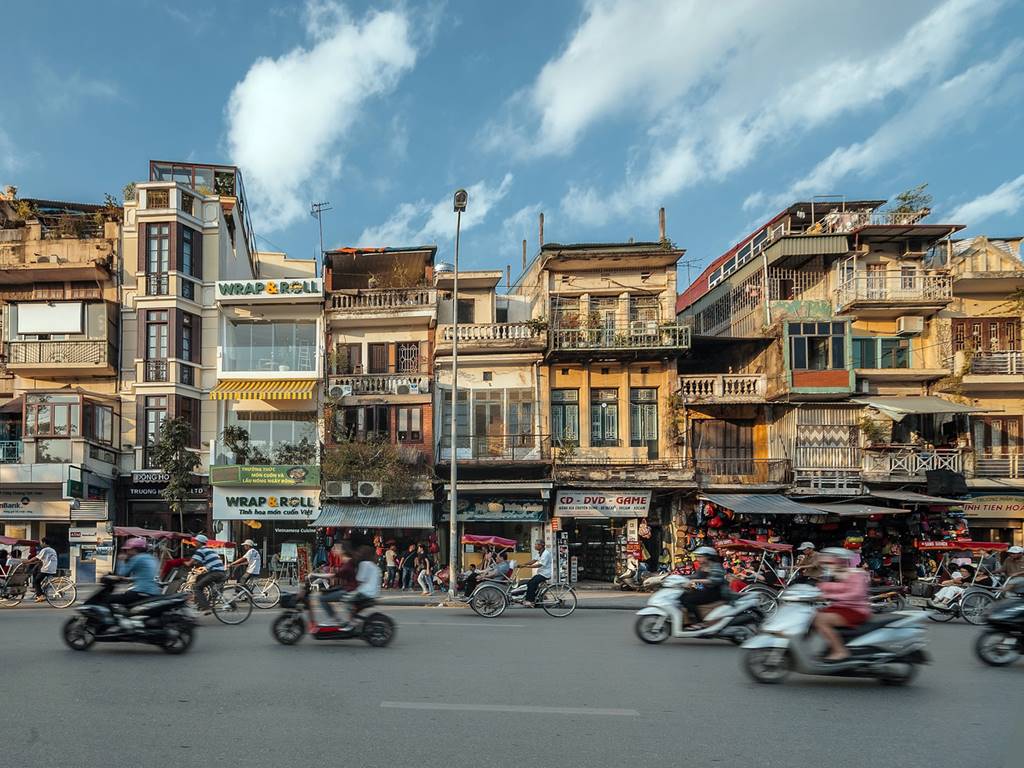 Hanoi Old Quarter: Throughout 1000 years, Hanoi Old Quarter still keeps the mystery and gorgeous look that never stops attract travelers to keep coming again. The Quarter consists of 36 main streets which all have a name starting with "Hang". Going around here, you can do street-food tour, have a drink in the sidewalk cafes, or just simply enjoy the ancient beauty of Hanoi.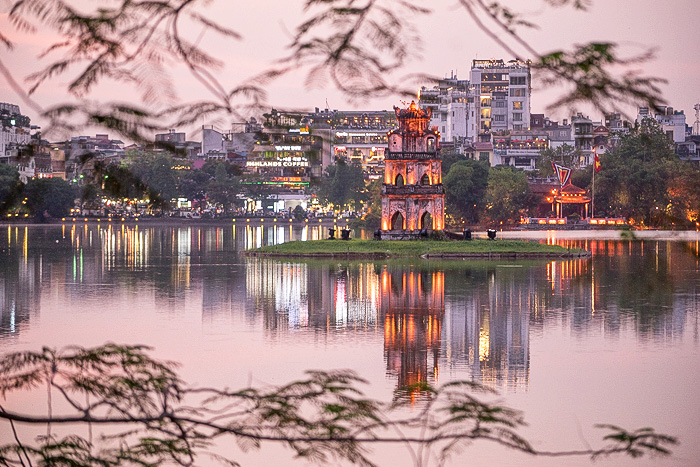 Hoan Kiem Lake: If you are so overwhelmed with such a crazy Hanoi and looking for fresh air, let take a walk around Hoan Kiem Lake and join in some activities such as playing the traditional games, making friends with the locals, and enjoying street music.
Hanoi Opera House is the biggest theatre in Vietnam and designed with the French architecture style of the early 20th century. Hanoi Opera House offers classical performances ranging from Vietnamese opera and dance performances to international sketches and music concerts. 
Thang Long Water Puppet Theatre: Water Puppet which is making puppets dance on the water is originated in the 11th Century from a Vietnamese rural village. Every performance will follow the stories of Vietnamese legends, farming, and festivals, helping audiences to understand more about Vietnam's culture and tradition.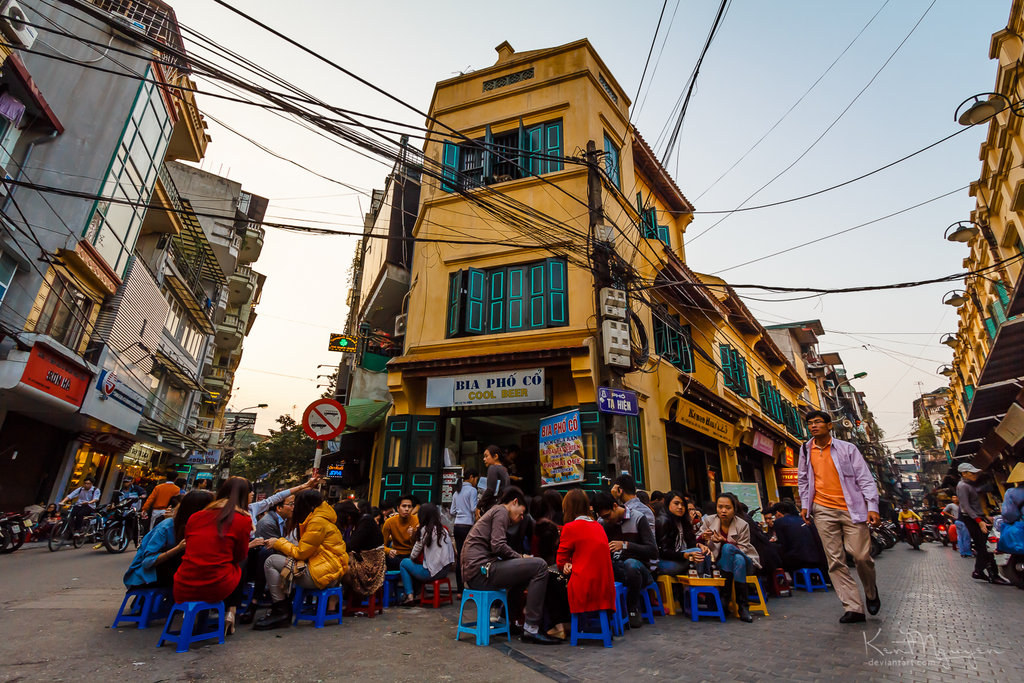 Sitting in the corner of Ta Hien Street: Ta Hien Street is also named Beer Street. Both Vietnamese people and foreigners love sitting here for not only enjoying a cup of beer but also watching the hustle and bustle of daily life in Hanoi.
Ho Chi Minh City: While entertaining activities in Hanoi reflect more Vietnamese culture and history, entertainment in Ho Chi Minh City brings more Western style. If you love enjoying the vibrant and alive city at night, Ho Chi Minh is definitely the most-suited city for you. Additionally, as we mentioned above, because of the great influence of French on Ho Chi Minh City in the past, many famous architectures here have designs inspired by European Style.
Ben Thanh Market is locating in District 1 in the center of Ho Chi Minh City and also one of the most famous markets in Vietnam. The market provides you a wide range of goods including souvenirs, clothes, foods, etc with a very reasonable price.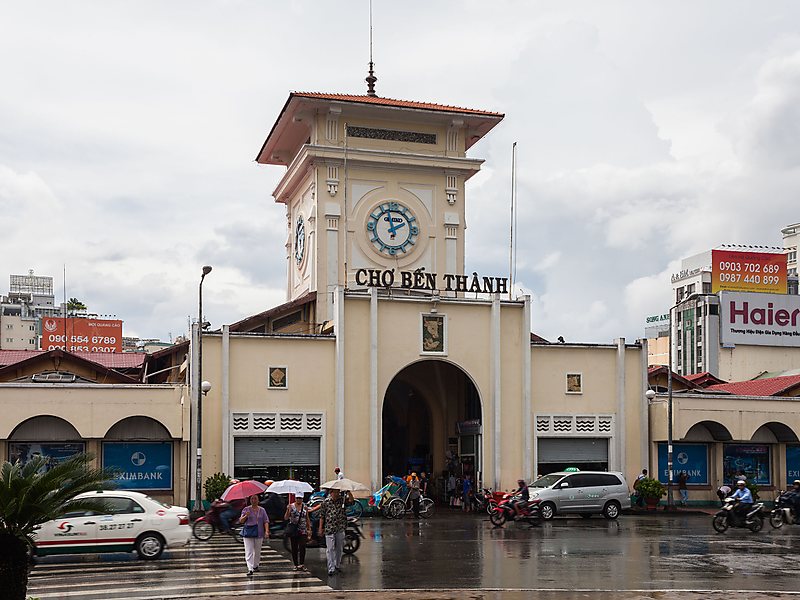 Saigon Notre Dame lay in the heart of the city and be well known for Ho Chi Minh City's iconic Cathedral. Thanks to its sacred atmosphere and magnificent structure beauty, this long-age cathedral attracts not only Catholics believers but also visitors and the locals of other religions.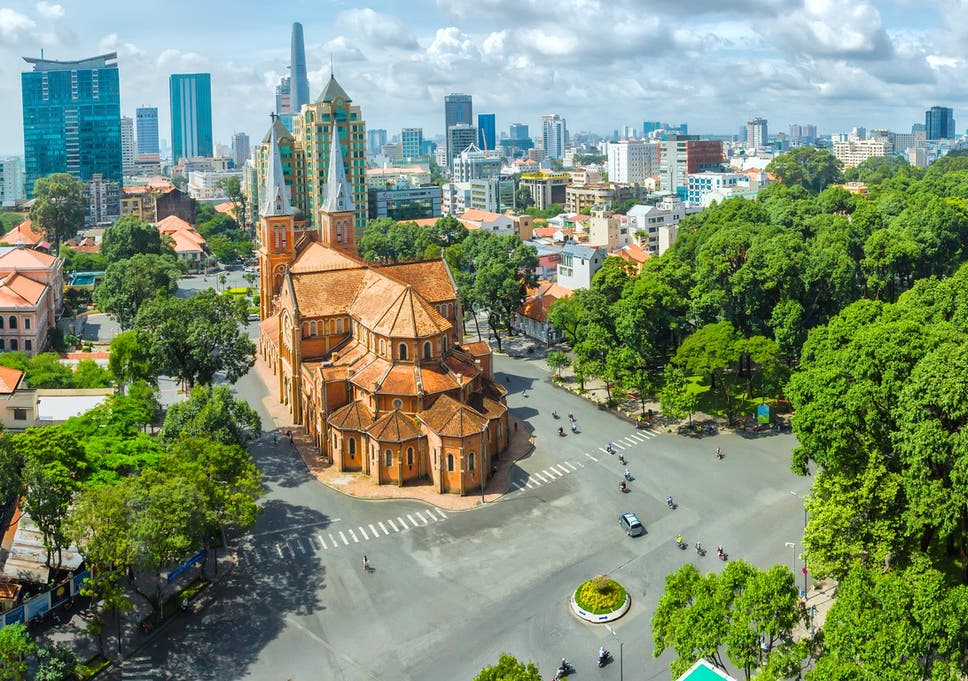 Visit bars and clubs at night: Since Saigon loves drinking and having fun, bars are considered to be important places that help them to relieve stress after work or meet their friends. That is the reason why there are various bars and clubs in Ho Chi Minh City.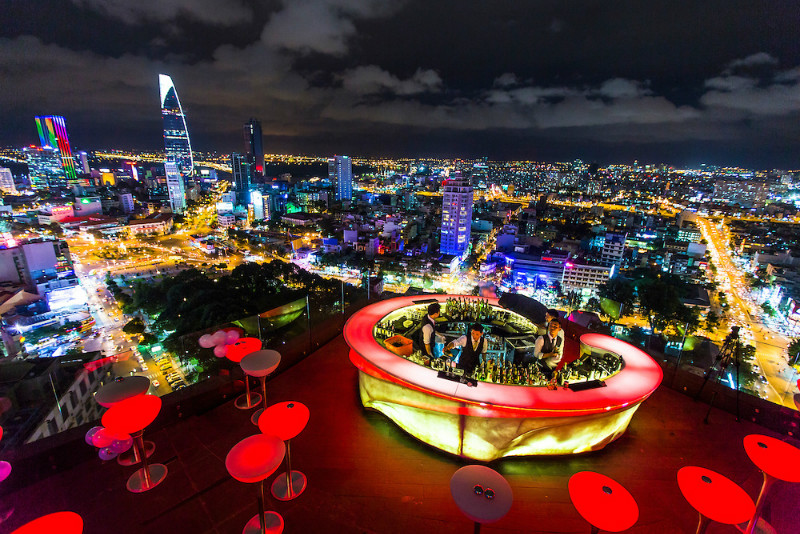 Where to Enjoy Street Food?
This topic may gain a lot of interest as so many people visiting Vietnam just because of loving the country's cuisine. Generally, Vietnamese food is famous all over the world because of its diversity and amazing taste. Also, enjoying street food is another way to understand Vietnam's culture that you should not be missed. Each area will have different specialties and unique dishes that we promise will delight you. 
Hanoi: There is an amazing fact that food is everywhere in this city. You can easily find and reach street-food stores in any corner of the city at very cheap prices. You will have opportunities to not only taste delicious plates but also experience how to eat like the locals. The image of people sitting in the small plastic chairs in the sidewalks is so familiar and common in Hanoi. And many people assume that it's not true street food until you try to sit in such a tiny chair. About the taste, food in Hanoi is more light and a little bit salty without too much spices and seasoning.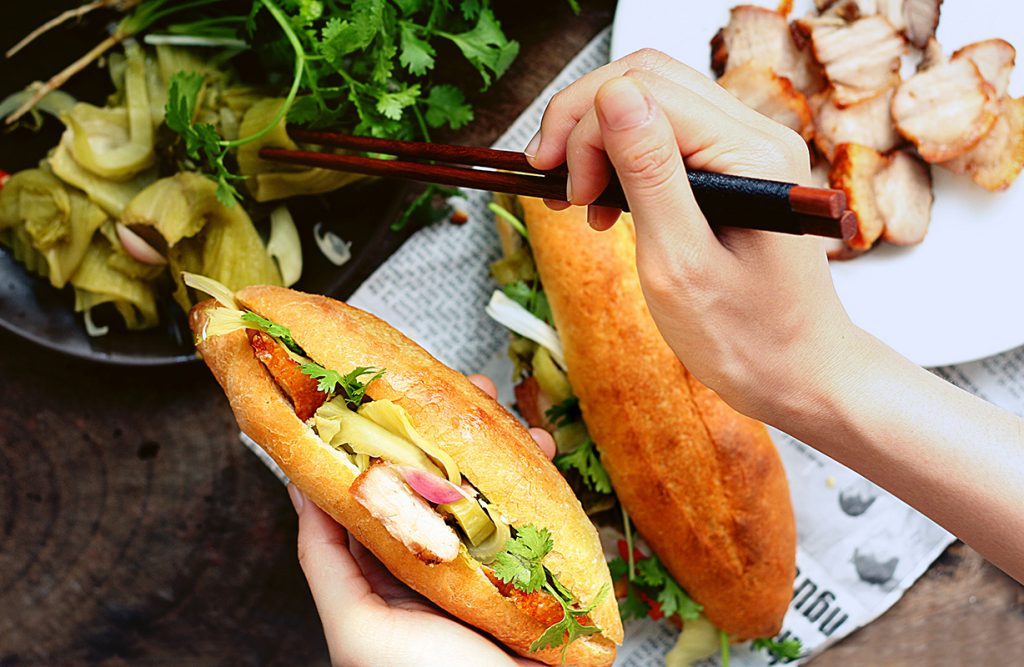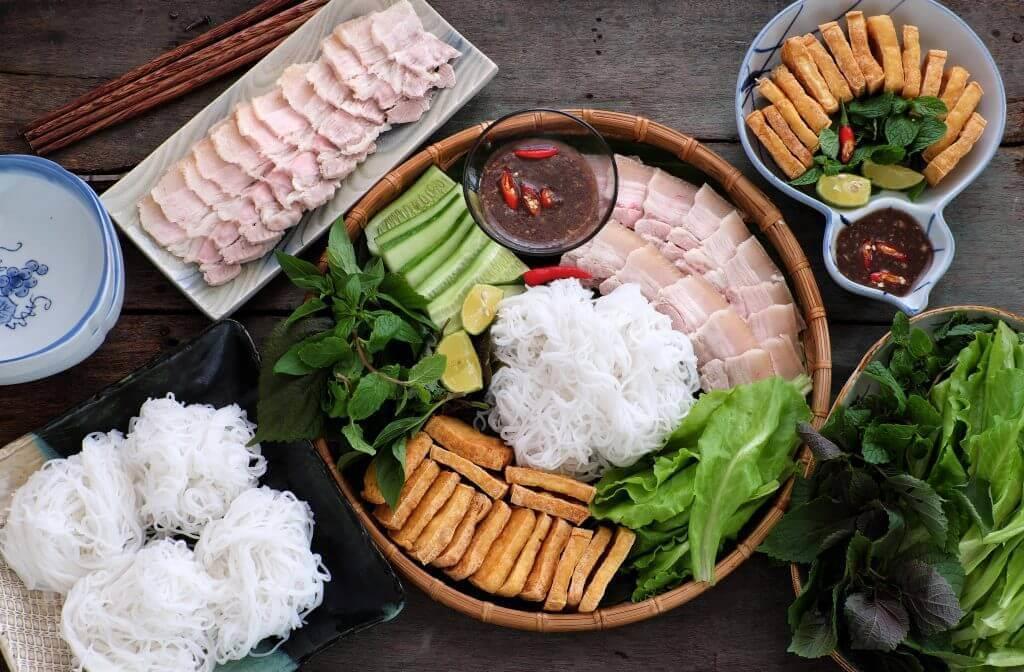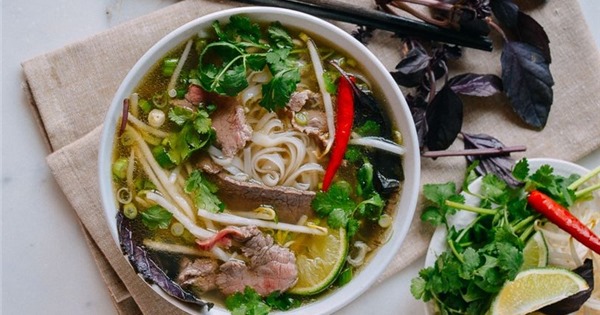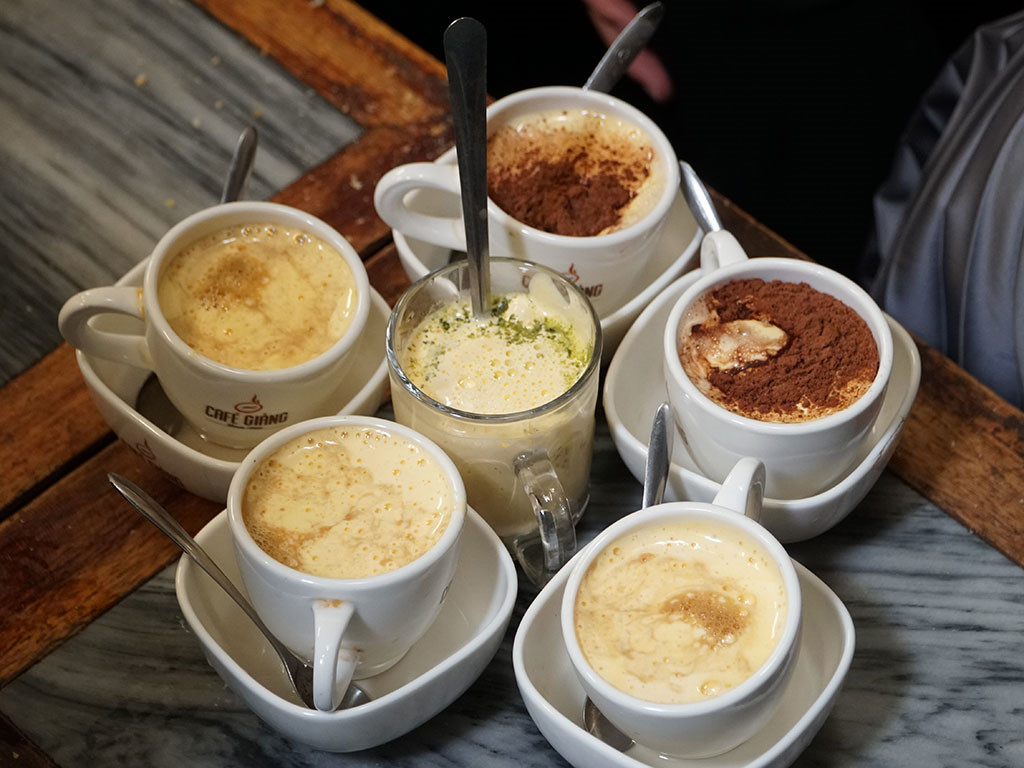 Ho Chi Minh City: Contrary to Hanoi, you can see people enjoy street food in normal restaurants which vary in different sizes. The locals often use special ingredients such as coconut milk, juice, and sugar when cooking in order to add more sweet for dishes. Besides, if you miss your home, you can also easy to find western fast-food franchises such as McDonald, Burger King, etc…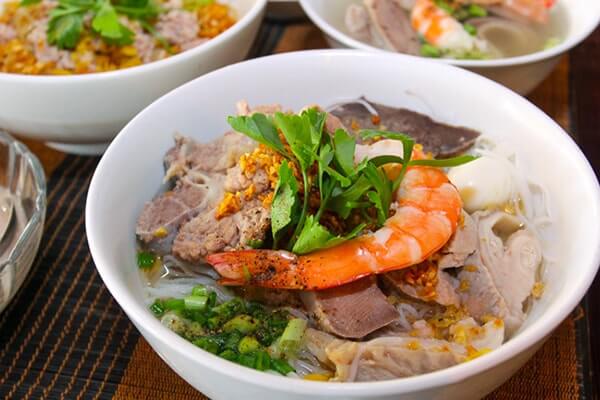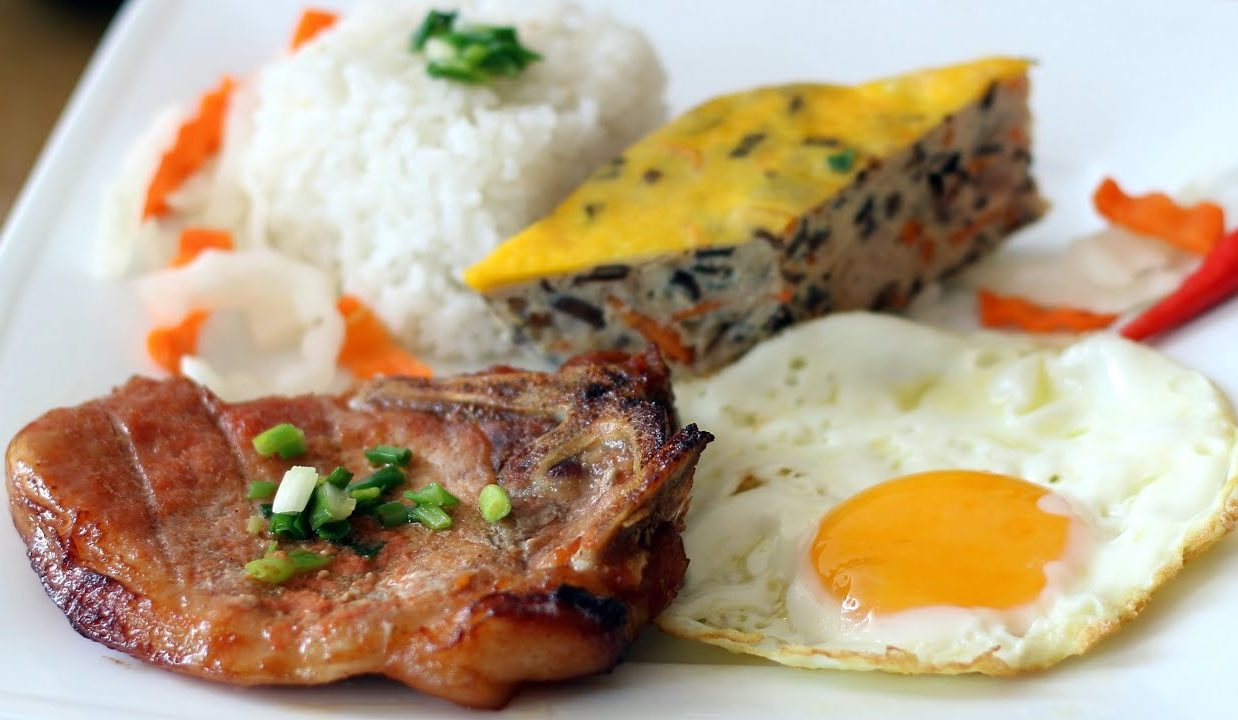 How about the Cost? 
If you are questioning which city is more budget-friendly, the answer is definitely Hanoi. As Ho Chi Minh is more modern and developed, you will have to spend more on travel, food, entertainment, and accommodation. But it does not mean traveling in Ho Chi Minh City is pricey, the travel and shopping cost in Ho Chi Minh city is still affordable compared to other cities in Asia.
In conclusion, we believe that both Ho Chi Minh and Hanoi are worth to travel. Each city has its own unique beauty and characteristics that promise to give visitors new experiences as well as different feelings and emotions when exploring.
Which city is your choice for the next trip to Vietnam? Let us know by commenting below!