Established since 11th-12th century, Hoi An is a bustling trade port for many centuries of Vietnam Central. Hoi An allures tourists by ancient architectures, gorgeous lanterns in colors at night, tranquil streets and unique buildings.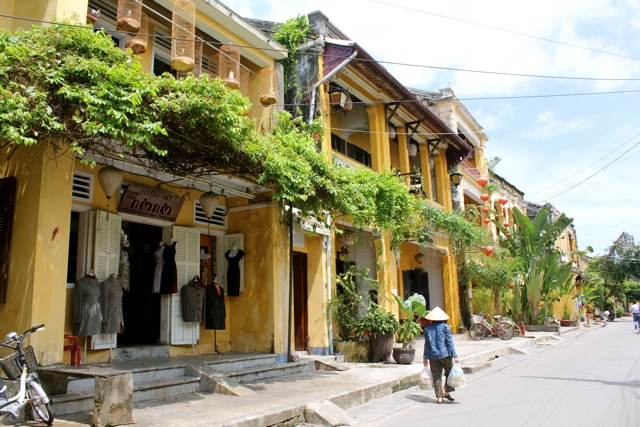 So far, Hoi An ancient town has been well- preserved with a complex of architecture relics including house, assembly hall, temple and pagoda, shrine, well, bridge, family church, port, market…in association with cross streets to create squares like chessboard. The daily life of habitants with long-time customs and traditional activities are maintained from generation to generation. This place is referred to as a living museum of architecture and urban lifestyle.
Romantic night over ancient town-Hoai river
Visiting Hoi An, tourists will admire the cultural values of Hoi An people with habits and customs, activities, entertainments, as well as enjoy traditional dishes. Hoi An habitats are always well-known for preserving and promoting specific cultural identity. With global outstanding values, in 1999, the World Heritage Committee of UNESCO acknowledged Hội An ancient town as the World Cultural Heritage.
Hoi An ancient town is always the most-visited destination of domestic and foreign tourists thanks for poetic scenery, most-friendly people ever, delicious cuisine…
Phuc Kien Assembly Hall
Prominent among ancient town is about 20 antique pagodas, churches and assembly halls. The most remarkable architectures include Cau bridge, Ong pagoda, Trieu Chau assembly hall, Phuc Kien assembly hall, Quang Dong assembly hall, Quan Thang ancient house, Tan Ky ancient house, Phung Hung ancient house, Tran family church…Despite of restoration for many times, the architectures still retain carved house frames, carved wood doors, sculpture pieces, rare and precious antiques of Việt Nam, China, Japan and Western Europe.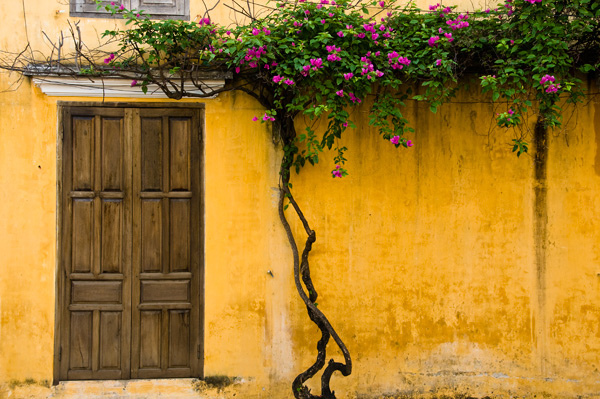 The most typical architecture in Hoi An is ancient houses. They are aligned along narrow lanes of the traditional type. They include many religious buildings, such as pagodas, temples, meeting houses, etc., which relate to the development of a port community. The traditional lifestyle, religion, customs and cuisine have been preserved and many festivals still take place annually.
Wandering around the ancient town on daytime, tourists will be delighted at antique houses embellished by graceful flower baskets, admired at sophistication to every detail of the interior and excited to see colourful lanterns swaying in the wind.
In particular, Hội An night is always attractive to the tourists. The sparkling and fanciful night is in the light of lanterns of all colours in the streets. Hội An night is incredibly quiet. At weekends, there is no sound of motorbikes but footsteps of the tourists who contemplate ancient, plain and illusory beauty of inclined houses by the romantic Hoài river.