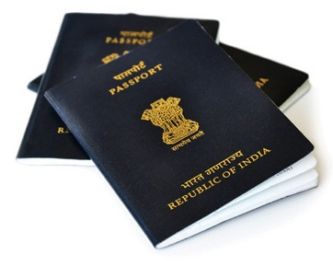 If you are an Indian passport holder, or residents in India whose nationality do not appear in the
Vietnam visa exemption list
, you are required a valid visa to enter Vietnam.
There are two ways for you to get Vietnam visa from this country:
1.  Get Vietnam Visa on Arrival at lower cost (get visa stamped at Vietnam International Airports upon arrival)
Visa on arrival is beneficial for those who live far away from the Vietnamese embassies and do not wish to send their passports away by postal mail.
– Issuing unit: Vietnam Immigration Department
– Processing time: 1 to 2 working days
– No Passport sendoff required
– How it works? Access the website http://www.vietnamvisa-easy.com, fill out the secure online form, get your Visa Approval Letter via email in 2 working days (normal service) or 1 working day (urgent service) or even 4 working hours (super urgent service), and take this letter + your passport + 2 photos + some dollars as stamping fee to get your visa at airport. Further information, please visit application process.
For Indian passport holders, please see here for detailed information
2. Get Vietnam Entry Visa at Vietnam Embassies:
You apply for Visa to Vietnam in person at the Vietnam Embassy in India
– Issuing unit: Vietnam Embassy
– Processing time: 4 to 5 working days
– Your original passport required
Embassy of Vietnam in New Delhi – India
17, Kautilya Marg, Chanakyapuri, New Delhi 110 021, India
Tel: (91-11) 2301 9818 (91-11) 2301 0532
Fax: (9111) 2301 7714(9111) 2301 8448
Consulate General of Vietnam Bombay  India
Wajeda House, Gulmohat Cross Rd. No.7, Juhu Scheme, Mumbai – 400 049, Bombay, India
Tel: (9122) 2620 8589 (9122) 2620 8549
Fax: (9122) 2624 8538
Notes:
– Before applying for Vietnam visa, make sure your passport has minimum 6 month validity and left pages.
– For visa on arrival option, it is applicable for those traveling by air to Vietnam.
Have question?Please feel free to contact us at support@vietnamvisa-easy.com or on the phone +84 946 175 068 ( hotline 1-24/7) or +84 936 44 88 90 ( hotline 2- 24/7).