Scam is everywhere. Travelers are always the target of scammers. To ensure you trip is not ruined by Vietnamese fraudsters, let's take a look at our tips below before booking a ticket to Vietnam.
Taxi scams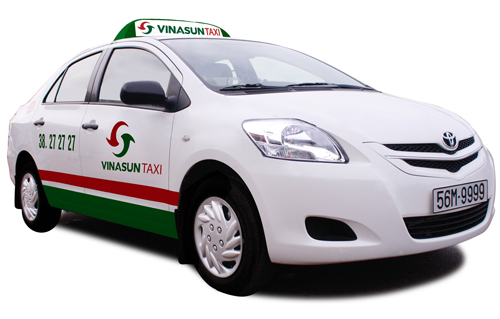 There are countless taxi companies in Vietnam but we always you recommend using the 2 most reliable operators Mai Linh and Vinasun whose customer service departments work pretty effectively. They are more likely to try to solve your problems.
However, before jumping on the car, pay well attentions to below:
Taxi logos: many private taxis try to copy Vinasun or Mai Linh logo to confuse travellers. Below is picture of Mai Linh and Vinasun taxi. Any taxis that look SIMILAR are the fake ones. Make sure it must be the SAME. If you find it hard to recognize real Mai Linh, Vinasun, it's best to ask for help from local people. Vietnamese is more friendly and helpful than you expect.
Secondly, taxi phone number:
Mai Linh: (08) 38 38 38 38
Vinasun: (08) 38 27 27 27
Once you get into the taxi pay attention on a FEW MORE NOTES:
ONE, Is the driver wearing a uniform? The top taxi companies have their drivers wear a shirt with a tie, clearly displaying their name tag. The private taxi drivers do not wear any sort of uniform, just casual clothes.
TWO, Is there a picture of your driver with his name on it? The private ones usually don't have any information on the inside of the car except the meter
THREE, Is there meter counter and if it is ON.
From the front Passenger seat view, you can see taxi identification number, driver's name, license plate number and meter, Map and GPS and credit card pay system.
If you do not see Mai Linh or Vinasun around, other taxi brands are not too bad options but remember to take picture of plate number and driver's name tag an ask driver to turn on meter counter.
In the worst case, you have to use personal taxi, follow 2 steps above with 2 notes:
Firstly, use GPS to calculate distance from the pickup to dropoff destination. Check the distance again with the driver. If he gives much longer route, politely refuse to use his service.
Secondly, keep your wallet safef. Don't ever let the driver to grab it from you. The dishonest drivers will make some valuable notes disappear by their tricks. Another important thing to keep in mind is "LEARN TO RECOGNIZE VIETNAMESE NOTES. 500,000 VND is easy to be mistaken with 20,000 VND as they are both blue in colour.
Street vendors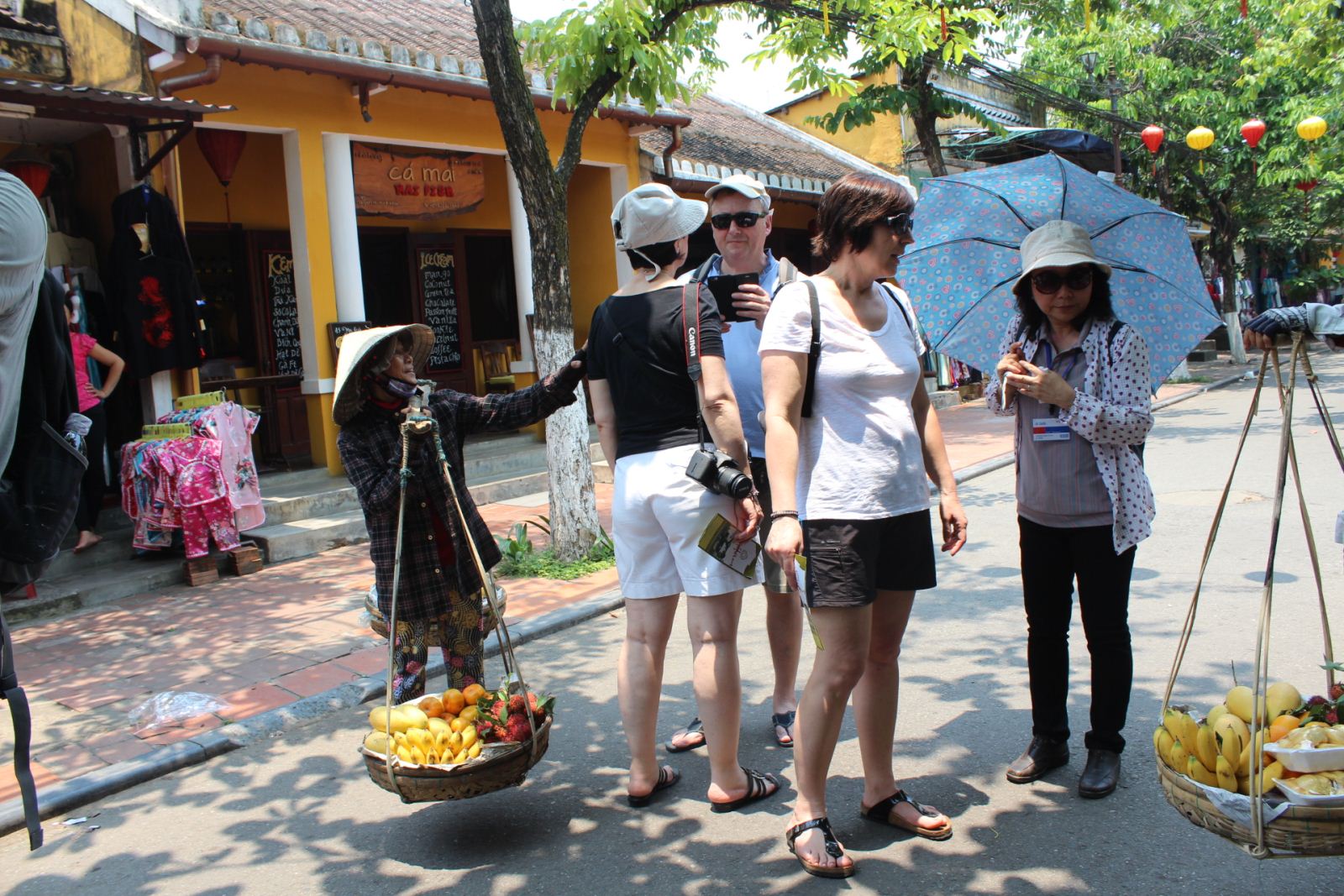 This scam is regularly seen in big cities like Hanoi, Ho Chi Minh, Da Nang… Be alert when a vendor offers to lend you her/his fruit basket and take photo of you. They do not do it for free. Once photo is taken, they will demand fee for their "service" or insist you buying their outrageously overpriced product as compensation. In this case, it's best to firmly say "No" and quickly walk away.
Beggars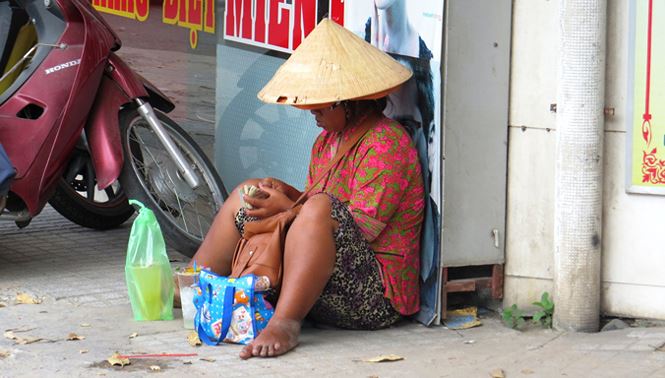 Regardless the effort of authorities to wipe out beggars, the numberof beggars doesn't stop increase. It's common to see them in the streets, at the markets, or in front of temples and pagodas…They intentionally dress dirty and act like they are suffering to expose their body defects and diseases. Some even try to make themselves more pitiable by purposefully contorting their mouth, grinding their teeth or closing their eyes.  It is a good deed to give a hand to those in need but begging is regarded as an easy job in Vietnam for lazy people. The tourists are not encouraged to give in to beggars as this motivates them to carry on with their activity.
Overcharging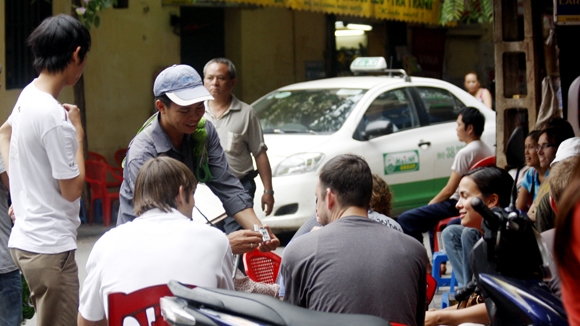 In almost Southeast countries, the locals see Westerners and American the walking ATM. Therefore, you need to be sure about the price before you buy or eat or use services of any local shops, restaurants, companies. Here are keys to avoid being overcharged in Vietnam:
Go for visible fixed prices: buy things at places where prices are fixed. In that way, you can be guaranteed to get local prices. At places where the price is not public, then follow key 2.
Ask for price in advance. This will eradicate almost all of the risk. Always check the bill to see if what you were charged is the same price quoted on the menu.
Don't hesitate to bargain. You should offer half or two-thirds of the price the sellers quote you. If they do not agree and you still want the items, you should increase your offer little by little.
Look local.When you want to buy something but not sure about the price, ask the local or look how much they paid for the same portion then follow him. However, to be certain, it's wise to ask for price before you order/buy as the sellers might apply different price to foreigners. If you find their quote acceptable, just go for it. And if the price is exorbitant, leave it.
When booking a hotel, always prebook a room by phone or email and ask for details on all fees and charges. This also helps to avoid copycat hotels.
Shoe polishing or repairing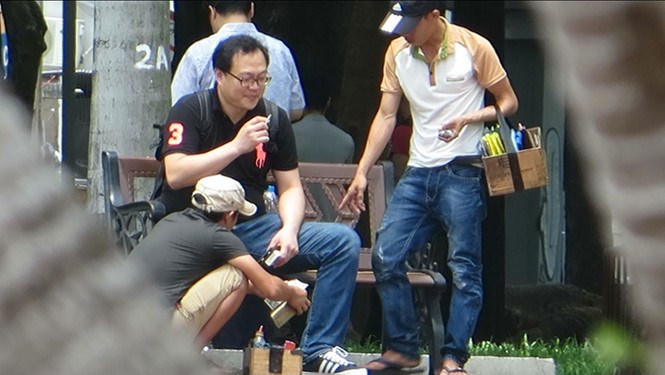 While at a touristy location, watch out for shoe shiners. They will approach you out of nowhere and shine your shoes without being asked before demanding an extortionate amount of money for the service. Those who don't pay will be threatened until they pay the monay. Normally, the shoeshiners go in pairs. One polishes shoes and demand money while the other keeps an eye out for police.
Shoe repair scam is less common but popular in Hanoi.  For this scam, a guy will stop you and quickly squirt glue on your sandle before you have anytime to even think what is going on. Next, he will take out a thread and tell that your sandles are about to break, then he offers to "repair" if for a small fee. The glue is actually a solvent that dissolves stitches. Believe me, his "small fee" will not ever be less than USD 10. In such cases, a firm but polite "NO" is useful for most of them. If you are approached, don't be afraid to refuse firmly before moving on.