The high-grade resort- Lang Tre (Bamboo Village) is truly a beach paradise at Mui Ne, one of the most dramatic coastlines in Vietnam. Entering the territory of Lang Tre resort, visitors will be immersed in rural space and become a happy inhabitant of the village distinctly Vietnamese characters.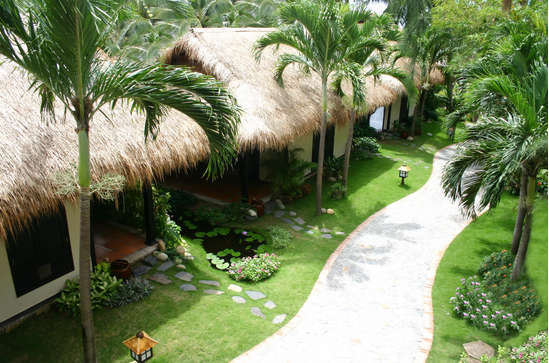 Established in 1998, Lang Tre-Mui Ne resort is regarded to be an attractive spot of Binh Thuan tourism. As a certified 4-star International beach resort, Lang Tre is proud of offering tourists a peaceful natural setting and excellent service.
Situated at the centre of "resort capital", Lang Tre is just several-hour car drive away from Ho Chi Minh city so that tourists are not tired of long-distance.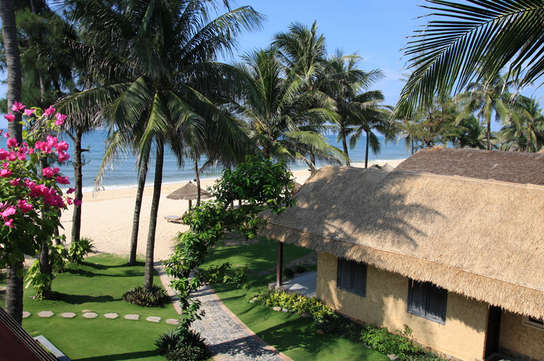 Lang Tre resort will give you a chance to explore Vietnamese beauty: beautiful long white sandy beach, gorgeous landscapes with rows of towering coconut trees, friendly staffs with a constant smile will satisfy every your requirement, delicious food will delight your senses and best of all is awareness of protecting the environment in each activity.
Resting at Lang Tre Mui Ne, tourists will entirely be deeply involved in the tranquil atmosphere and modern comforts, enjoy beauty treatments and amenities at Hoa Sung Spa, and taste out-of-this-world dishes at a luxury restaurant.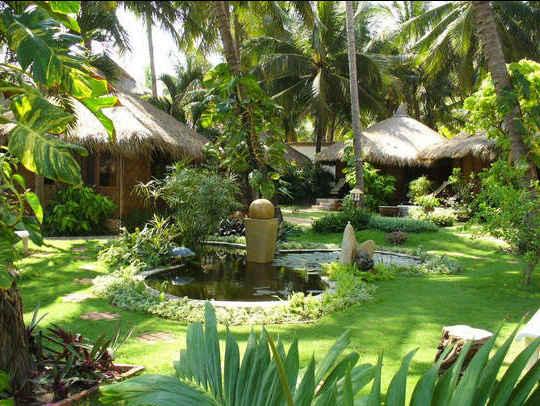 The resort comprises 140 rooms, divided into Suite, Bungalow, Deluxe and Superior. Inspired from bamboo and nature, the resort is designed in spacious space, simple style but still meets international standards with main materials from bamboo. The Suite rooms are surrounded by green garden and swimming pools with a private balcony. The bathroom is designed in a natural and warm style that features welcoming space to make it look like a mini-spa. Among green and open space in Lang Tre, tourists will certainly find many pleasures during their holiday.
Those who are fond of water sports must be interested in going surfing with strong waves. Less dynamic game could be named including kite flying, sun-bathing, reading by the pool or simply wandering at the beach.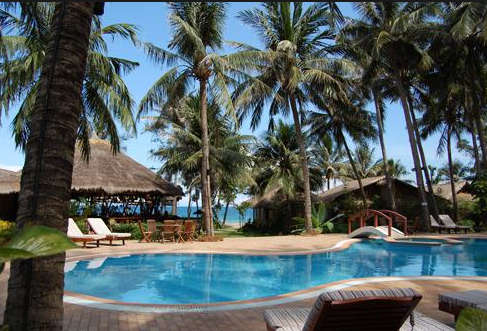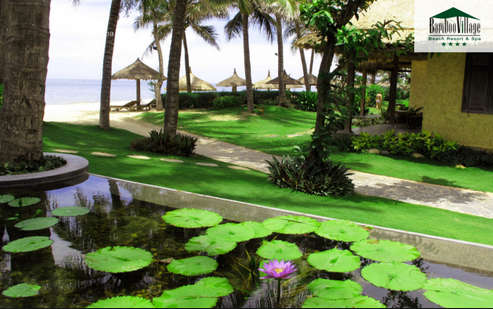 Moreover, Lang Tre has equipped a library to store the books offered by the visitors as a souvenir and a gym that could satisfy any professional athlete. This place is really a perfect destination to enjoy every delightful moment.
It is friendliness and professional service that make Lang Tre outstanding compared to other resorts. Many domestic and foreign tourists are pleased to rest at Lang Tre and express their desire to come back here.