In this post, we will introduce the famous restaurants in Hanoi for each Vietnamese delicacy as well as the restaurants for vegetarians. Hanoi offers a great diversity of restaurants ranging from tradition flavour to a more board, modern appetites for both meat-lovers and vegetarians. Be sure to visit these popular restaurants to lighten up your dishes!
Home Vietnamese Restaurant, 34 Chau Long Street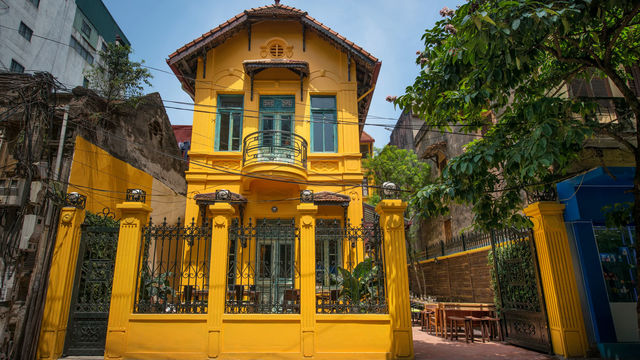 This is the perfect restaurant to enjoy the traditional taste of Vietnamese cuisine. Occupied a former French residence, close to the ever-lovely Truc Bach Lake, all the set-up creates a serene and romantic atmosphere to enjoy the most delicious delicacies.
Home offers a wide variety of local dishes from seasonally updated menus. We can name some of the famous one such as Cha Ca La Vong, rolled Pho, roasted duck, etc. There are Traditional Dishes with typical northern Vietnam cuisine while Appetizers, Soups and Special Dishes bring further traits of other regions.
Home is open daily from 10 am to 2 pm for lunch and dinner from 5 pm to 10 pm. For events and celebrations, there are private rooms and spaces options.
Hanoi Social Club, 6 Lane Hoi Vu, Hang Bong Street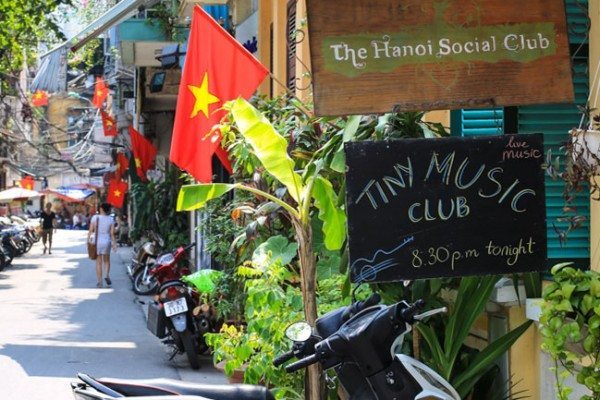 Hoi Vu Lane is rustic, quiet and very Hanoi-ish, connecting the two streets Trang Thi and Quan Su. Number 6 is the famous Hanoi Social Club, founded by two foreigners John and Jac. Boasting a lovely and nostalgic façade, Hanoi Social Club promises that you will have the most comfortable experience enjoying Vietnamese cuisine.
Actually, the restaurant was born from the personal demand of one foreigner living in Vietnam to have a place where he could enjoy not only the food but also the gastronomy culture in Hanoi. The restaurant also aims to be a community that can give to other foreign tourists a lot of experiences traveling in Vietnam as well as spread the beauty of western culture to Vietnamese people.
Hanoi Social Club is indeed a social club that was designed with a lot of themed spaces.
The breakfast menu is a variety of inspired western dishes, though there are not really a lot of options for you. Come to Hanoi Social Club for poached eggs on toast or avocado toast. Vietnamese coffee is also served for breakfasts.
Menus for lunch and dinner are much more varied. Options range from mango curry with brown rice to goulash or salad. Vegetarians can also enjoy at Hanoi Social Club.
Quan An Ngon, 18 Phan Boi Chau, Hoan Kiem District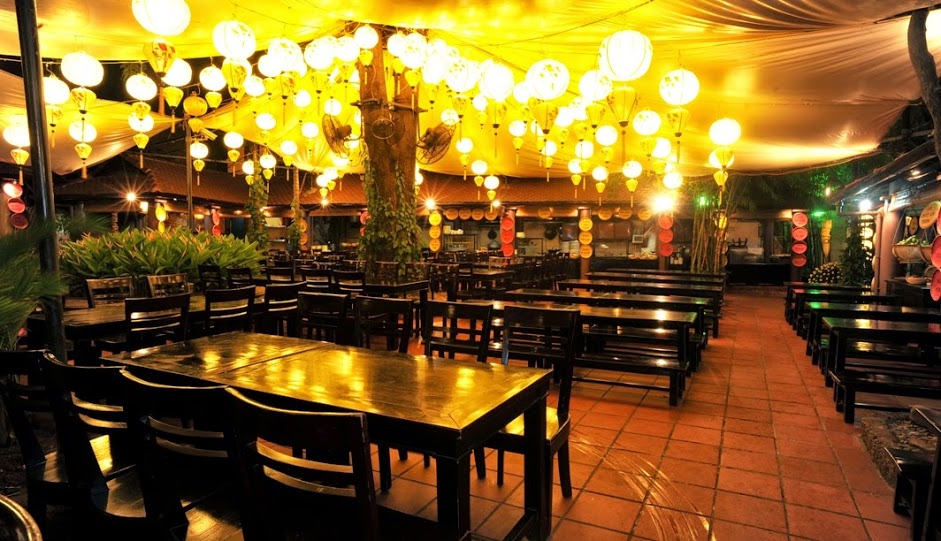 Quan An Ngon (Ngon Restaurant) is one of the best places to discover the essence of Vietnamese street food. "Ngon" means "delicious" in Vietnamese which seems not to be a lie, the restaurant offers authentic tastes of Vietnamese delicacies. Strip away all of the fancy set-up and decorations, the foods at Quan An Ngon are made in their true appearance as in daily life.
Quan An Ngon first opened in 2005, until this day has expanded with many branches all over Hanoi. There is a large amount of space dedicated to open cooking stalls. The restaurant is always crowded, so the dishes might take a long time to be made. The two dishes that have made the reputation of Quan  An Ngon are Suong Sa Hat Luu sweet soup and Banh Xeo (Sizzling Pancake). The prices are not cheap though.
Red Bean Restaurant, 94 Ma May Street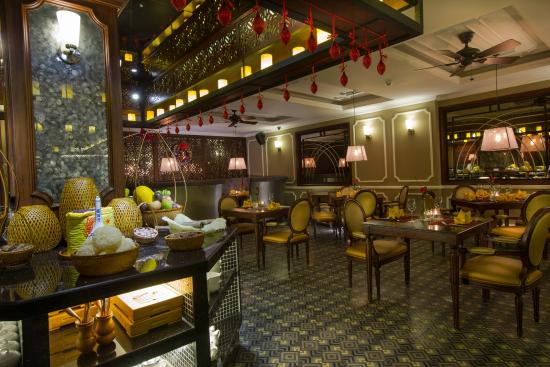 Red Bean owns a modern, lovely façade and serves some refined and innovative Vietnam cuisine yet at the same time keeping the true and authentic values of Vietnamese cooking philosophy. Vietnamese people embrace a belief that a dish should aim to contain five elements of metal, wood, fire, water and earth. Their menus can take you on a flavorful journey which is full of surprises. Vegetarians also can dine here without worries.
Some dishes you should try:
Smoked salmon with dill dressing
Green mango salad with seafood
Pho
Fish in banana leaves
Roasted breast of duck with orange glaze
Cha Ca La Vong, 14 Cha Ca Street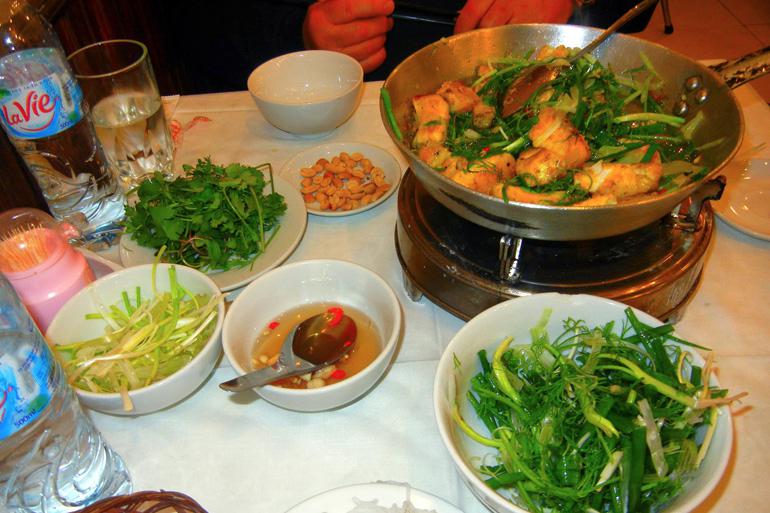 It's an old, original place to enjoy an old, original dish – Cha Ca La Vong. Located on the street whose name was changed after time to "cha ca" (chopped fish meatball), Cha Ca La Vong, a renowned Hanoi delicacy, was invented by the restaurant's first owner. To understand more on how to influence this dish is, remember that the first name of the street had been Hang Son, only after Cha Ca La Vong was invented and became so popular, the street's name was changed. Nowadays, it's one of the must-eat dishes when travelling to Hanoi.
The fish chosen to be the main ingredient often is Hemibagrus, with sweet tasted meat, less bone and fragrant, marinated with a secret combination of galangal, turmeric, pepper, and shrimp sauce for at least two hours. The chopped fish meat will be grilled then deep-fried with a lot of green onions and dill. There are two ways of eating Cha Ca La Vong. You put the fish meat in a bowl with noodle, herbs, peanuts, shrimp sauce all mixed together. Or you can pour some boiling oil into the bowl containing fish meat, green onions and herbs. Cost for one serving is from 175,000VND.
Pizza 4P's, 24 Ly Quoc Su Street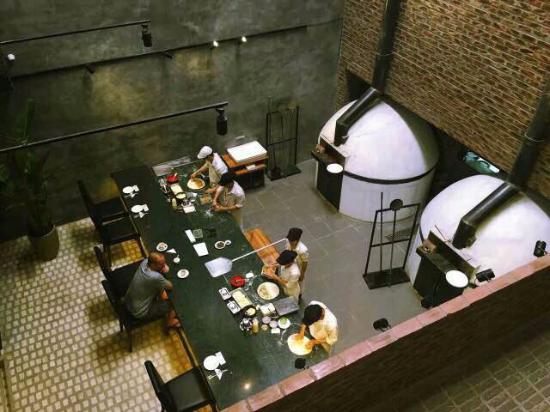 Pizza 4P's is a Vietnamese-based Japanese Italian pizza restaurant, a perfect example of fusion cuisines between Japan and Italia which two seem to be impossible to mingle. Yet Pizza 4P's made the impossible possible with their endless creativeness, amazing skills and passion.
What makes their pizzas so special? First, they managed to have self-made cheese. The owner even bought a milk farm in Da Lat to make sure of having the cheese's right quality. We can name some of their best: Burrata, Camembert and Blue Cheese, especially the creamy Burrata with its special Mozzarella layer on the outside. Other ingredients are also chosen carefully "from farm to tables". Second, it's the pizza, not just pizza but the proper Italian pizzas which are usually found in Italia.
Don't miss these gems:
Pizza with Burrata Parma Ham
Petit Mozza Sushi
Spaghetti with Ricotta Cheese
Pizza 4 Cheeses
Double Cheese Cake
Price for one person at Pizza 4P's from 250,000VND – 350,000VND (VAT included). Some dishes are more expensive.
Viet Deli Restaurant, 58 Hang Dao Street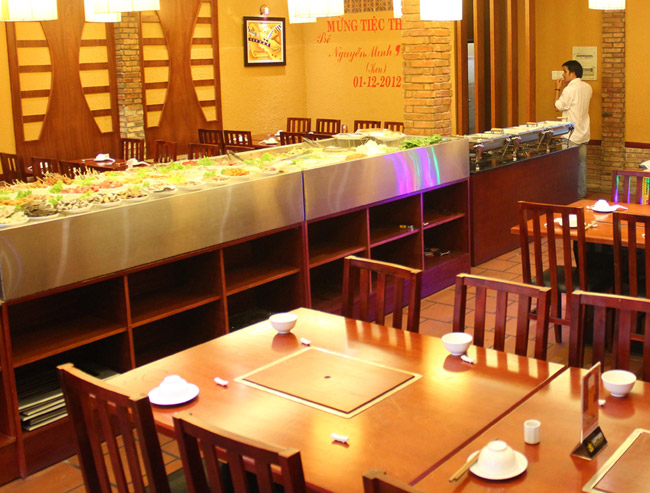 Viet Deli brings all the dishes across Vietnam to the table with flair of contemporary cuisine. Their dishes are unique and creative together with sophisticated setting and cosy ambience. Incorporated within Oriental Suites Hotel, Viet Deli is nested in the most bustling area of Hanoi.
There are three set menus at 250,000VND, 300,000VND and 400,000VND. Most famous dishes from this restaurant are grilled marinated beef in the bamboo trunk and bamboo chicken which are quite eye-catching with flame in the bowls. The rolls also get praised for freshness, prawns in coconut sauce is tasty too. For dessert, coconut ice cream with caramelized banana has all spotlight.
The staffers at Deli Restaurant are very professional, helpful and friendly, only deliver 5-star service.