According to International Travel Agency Oxalis, the unit permitted to run trial tours at the largest Son Doong cave, the number of tourist booking adventure tours to discover the cave is very crowded and full until next year.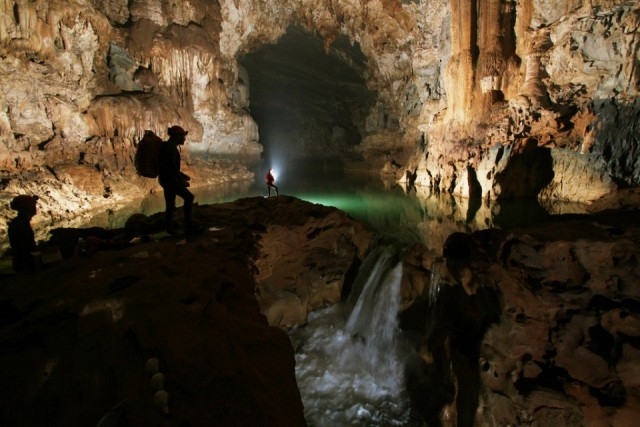 Accordingly, there are over 400 tourists booking tour to Son Doong cave in 2014. The tours cost at least USD 3,000 including a week travel inside the cave. So far more than 600 foreign tourists have reserved a tour in 2015 because there are only 220 tourists will be able to visit the cave.
Howard Limbert, a cave expert from the British Royal Cave Research Association constructed the exploration program of Son Doong cave for tourists who are healthy and not suffer from heart disease or high blood pressure. Therefore, over 1.000 foreign tourists had been refused to make a Son Doong tour due to health reason and recommended to explore the other caves.
Come to Vietnam and experience exciting adventure in the largest cave in the world.