Not much of surprise that Phu Quoc Island is most touristed island in Vietnam. Travelling to Phu Quoc, visitors will be left with memory of towering coconut trees, fine white sands, clean blue waters and delicious specialties.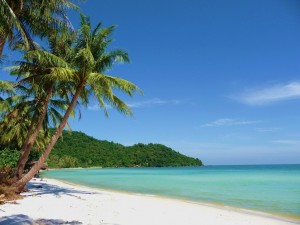 When landing on Phu Quoc, you will admire pristine natural beauty of primitive forest, immense sea and long-stretching beaches with clean water and partake in interesting activities such as coral diving, fishing. Besides, you could learn the process of producing fish sauce, pearl, and rest at international standard resorts.
Especially, this place has Sao beach, about 25 km from center of Dong Duong town. The beach is dubbed "de nhat bai tam" (means the most beautiful beach). It is one of few beaches still remaining unspoiled beauty. The tourists often come here to swimming, fishing, or sitting on the beach to admire waves gently drift on shore.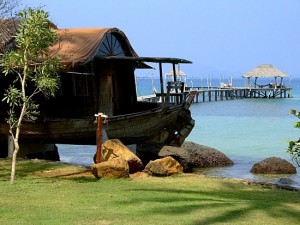 Besides Sao beach, Phu Quoc also possesses a diverse marine ecosystem in An Thoi archipelago to the south and Mong Tay, Doi Moi and Thay Boi islands to the North of Phu Quoc. All of them are ideal destinations for exploration of ocean world. The coral reefs in Phu Quoc are very diverse with 17 hard and soft species and a wide range of anemones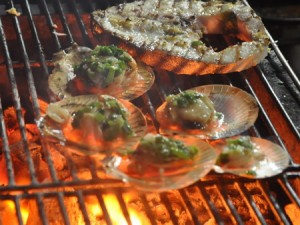 Phu Quoc features not only beautiful sea but also small dirt road, pure springs hidden inside the mountain like Da Ban, Tien, Hang, Tranh springs. Trang spring is located about 10 km from Duong Dong town and originates from small ravines of Ham Ninh mountain range. Reaching to the end of the spring and by way of red dirt road, you will see simple small houses, small elementary school, pepper gardens. Especially, this place has a specialty of grilled chicken at small restaurant lying near the spring.  The chicken is mixed with spice in secret to grill on burned charcoal and served with vegetables, herbs and sauce. Moreover, you can enjoy other seafood specialties such as pearl, fish sauce, coi bien mai, mo qua wine, sim wine, pepper…