Phu Quoc  Island is always known as a paradise for beach lovers due to the green environment and unspoiled beauty. At present, some businesses in Phu Quoc Island District (Kien Giang province) have invested billions of VND to treat sewage, recycling clean water resources for irrigation and environment protection.
More than VND 3 billion was spent by EDEN Resort on the construction of internal sewage treatment system with the purpose of environment protection. Ms Nguyen Vo Quynh Dao, Deputy Director of EDEN Resort Company said that the sense of protecting the environment is an important factor to promote sustainable tourism development. Thanks for the Korean technology, the company's waste-water can be reused for irrigation and fish farming, she noted.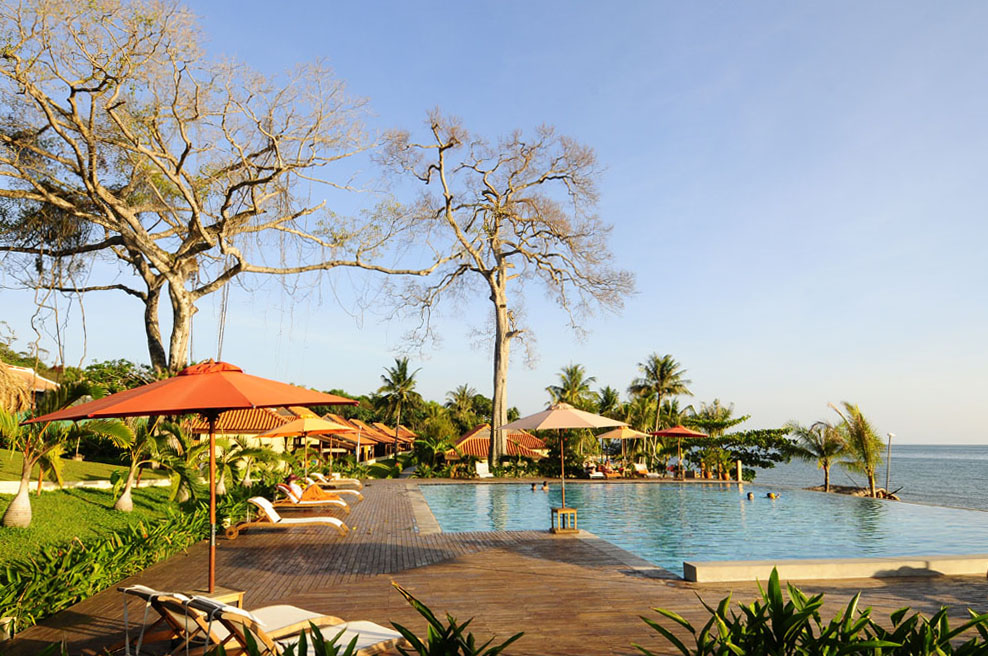 La Veranda Resort-a joint venture with France always follows the motto "eco-friendly tourism business". To improve service quality, the resort has built a sewage treatment system of over VND 2 billion. Ms Nguyen Thi Quoc Anh, manager of La Veranda hotel said that the hotel kept improving service quality, thereby environmental matter was one of the interests of the company. At present, La Veranda not only uses eco-friendly products but also builds the system of environment protection in conformity with regulations as directed. Aside from the standard sewage treatment system, the hotel sets up a solid waste collection system.
However, what concerns the businesses is that the standard sewage treatment system has yet to be popularized among tourism businesses in Phu Quoc.
Therefore, the Eden Resort Deputy Director called on all hotels on the island to join together to make Phu Quoc green-clean-beautiful, thereby drawing more and more tourists to the island. Accordingly, the businesses expected efficient solutions from island leaders to protect the environment.
Sustainable and eco-friendly tourism development is the target of tourism businesses in Phu Quoc Island. However, environment protection, particularly the marine environment requires the cooperation of the whole community, not any individual.