From summer 2013, visitors in Quang Ninh will have more options with 3 new tours: Halong-Hon Xep Park, Vung Duc- Hon Xep Park, Cai Rong-Minh Chau.
According to Mr. Do Thong, Vice Chairman of Quang Ninh People's Committee, Quang Ninh will start to exploit tours of Bai Tu Long Bay from the summer of 2013.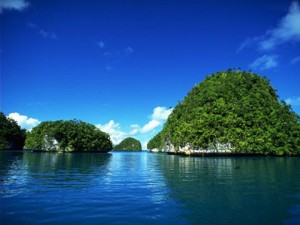 Quang Ninh will put into operation the tourism routes including Ha Long – Hon Xep Park, Vung Duc in Cam Pha City – Hon Xep Park, Cai Rong – Minh Chau in Van Don District; Three residences are Hon Xep Park, Van Canh island, Lo O; Three inland waterways comprises Lo O, Van Canh and Hon Xep Park.
The expansion of tours and attractions in Bai Tu Long Bay will create diversity for beach tourism of Quang Ninh, offering tourists opportunity to contemplate nature wonders.
The preparation to launch new tours and accommodations on Bai Tu Long has been basically completed so far. The preparatory work includes the construction of inland waterways to attractions and accommodations; force preparation to deploy State administration of transportation in the bay; construction of tourism products, service and entertainment; plan for entrance ticket price at attractions; solution building for attraction management.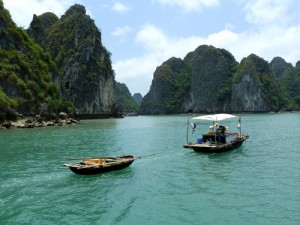 Bai Tu Long Bay is well-known for beautiful islands and miles stretch of white sands. This place still retains thousands of years Ha Long culture and feature of unspoiled island.
Located in Van Don island district, Bai Tu Long eco-tourism area covers an area of more than 100 ha with over 10 km of coastline. The eco-tourism area's design is the harmonious combination between Oriental traditional architecture and Western modern style. Traveling to Bai Tu Long, tourists will see self-contained stilt houses nearby the beach, bringing people close to nature, the space between noisy modern world and immense sea seems not to exist. The tourists will have chance to visit fishing villages, listen to legends about the sea and enjoy special seafood.
Bai Tu Long National Parked was selected as one of representative areas of marine conservation in Vietnam.
Bai Tu Long Bay was listed in the top 5 most wonderful tourist destinations in Southeast by Gecko Travel Eco-tourism Company (UK).