New to Vietnam's healthcare system? Don't worry, we have you covered! We have collected some very detailed reviews about five international hospitals in Hanoi with a great reputation for you to bookmark in case of an emergency.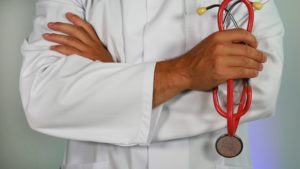 Family Medical Practice Hanoi  
Add: 298 Kim Ma Street, Van Phuc Compound, Ba Dinh District, Hanoi, Vietnam
Hotline: (024) 3843 0748
Information: One of the oldest international medical providers in Vietnam (opened since 1994), multi-disciplinary, able to perform extensive care and emergency cases. Doctors are recruited worldwide.
Review: Generally positive feedback on the procedure and treatment results but very pricey. The experience also depends largely on doctors, in this case, varies from 'terrible' to 'excellent'.
Raffles Medical Hanoi
Add: 51 Xuan Dieu Str., Tay Ho Dist., Hanoi
Hotline: 02439340666
Information: Rebranded from the International SOS, Raffles Medical Hanoi has been under operation for over 30 years and since then been providing healthcare services for a wide range of customers. The clinic also provides health screening for corporations and visa health checks specifically for Belgium and Germany.
Review: Clean and modern facility, fast check-up services, flexible in transferring to other international hospitals.
Hong Ngoc Hospital
Add: 55 Yen Ninh Str, Ba Dinh Dist, Hanoi
Hotline: (04) 7305 8880
Information: A private Hanoi-based hospital with several small clinics around the city that follows strictly to international standards.
Review: Great facility, caring, and helpful staff, fast service and reasonable price.
Vinmec International Hospital
Add: 458 Minh Khai, Hai Bà Trưng, Hanoi
Hotline: (+84) (0)2439743556
Information: Medical service provided by Vingroup Corporation – one of the leading companies of Vietnam's private sector.
Review: State-of-the-arts facilities, carefully trained staff, standards are high and consistent.
Hanoi French Hospital (L'Hôpital Français de Hanoi)
Add: 1 Phương Mai, Đống Đa, Hanoi
Hotline: (+84) (0)24-35771100
Information: One of the well-known hospitals among both locals and foreigners, has a local clinic at Trung Hoa.
Review: Very clean and safe facility, excellent in dealing with emergency cases and maternity care, doctors can speak English quite well, but most of the literatures (materials, signs, etc.) are either in Vietnamese or French.
Above is our list of five international hospitals that are suitable for travelers and foreigners living in Hanoi. Let us know what you think in the comment below!