The trip to explore Vietnam today connects you to another historical symbol of Ho Chi Minh City. That is Saigon Opera House. Saigon Opera House is a theater situated in Dong Khoi Street, District 1. It is regarded as a general-purpose house specialized in holding art performance and big events. It is a typical of French colonial architecture and tourist attraction in Ho Chi Minh City.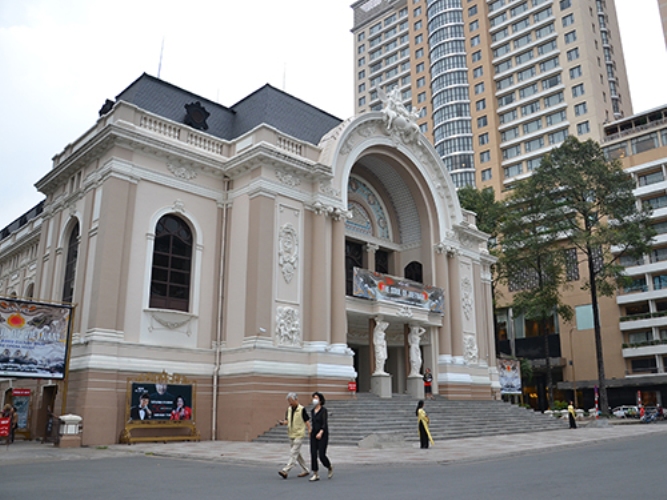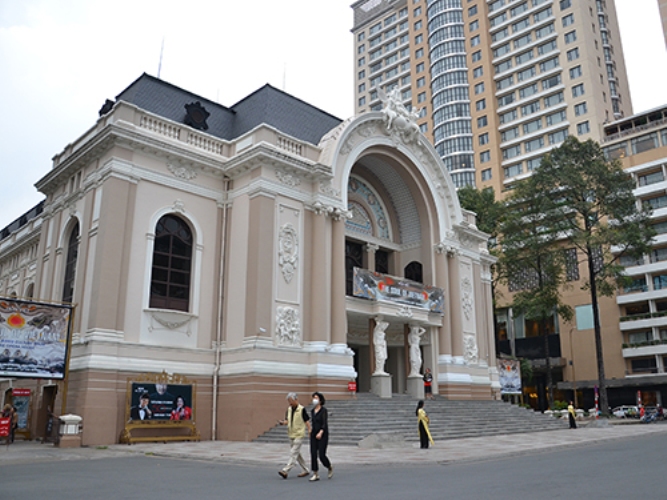 The theater was built from 1898 to 1900. At first, the theater operated well but then it worked perfunctorily with several concerts and cai luong programs. However, in 1944, the building was heavily damaged by the Allied aerial attacks. In 1955, it was restored but served as a seat of National Assembly (Lower House) of the Republic of Vietnam. After 1975, the building came back to original function as a theater. In 1998, on the occasion of  300 year history of Ho Chi Minh City, the municipal authorities ordered to renovate completely the theater to preserve its original architectural style.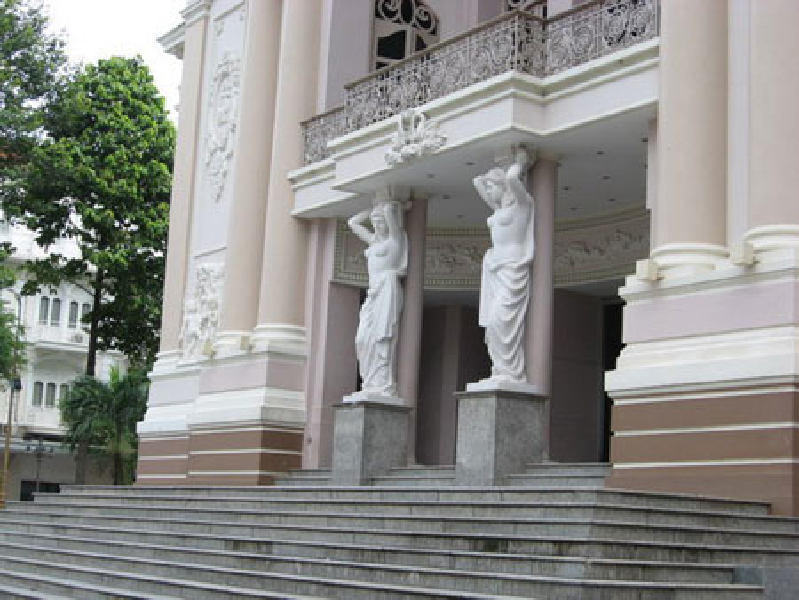 The Saigon Opera House was designed in Gothique style, which is very popular style in France at the 19th century under the supervision of architects Ernest Guichard and Eugène Ferret. The specific characteristic of this style is the harmonious combination between architecture and sculpture. The façade and interior of the theater were decorated with sophisticated inscription and reliefs. It architectural style was influenced by the flamboyant style, especially the façade shaped like the Petit Palais, the building was constructed in the same year in France. The theater has a capacity of 1800 seats in total including the ground floor and two storeys. All design of the inscriptions, décor, and furnishings were made by a French artist and imported from France.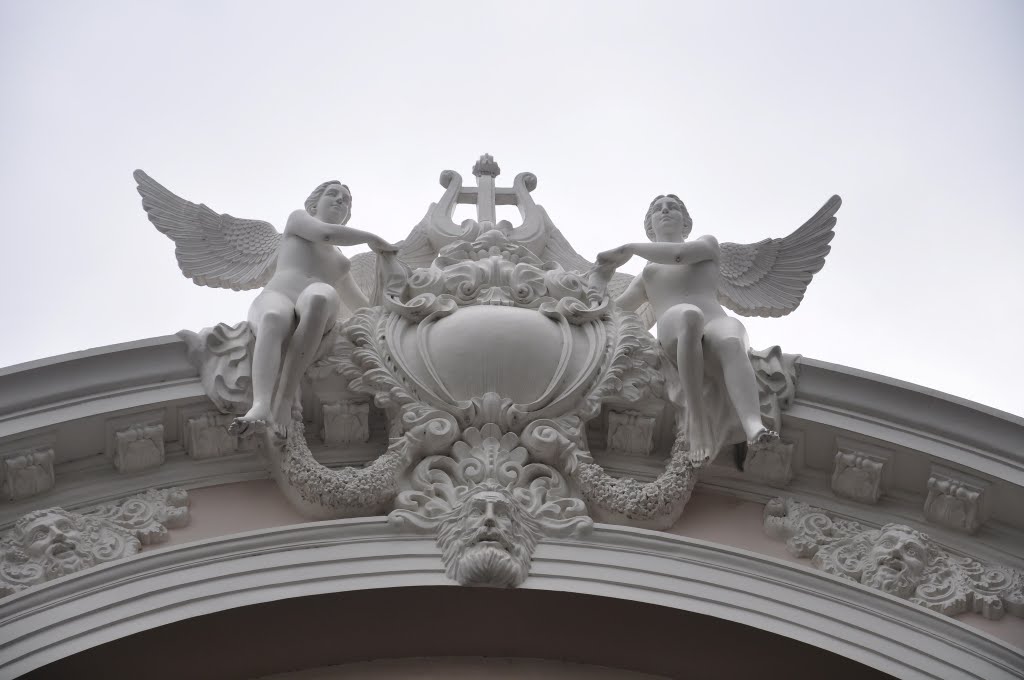 However, the ornate carvings on the façade received a lot of criticisms. Therefore, in 1943, some decorations were removed to make the theater more modern. In 1998, on the occasion of 300th anniversary of founding Ho Chi Minh City, the authority invested VNd 25 billion to upgrade the theater and restore some decorations.
Saigon Opera House is a long-time theater witnessing up and down periods of the city and regarded as a tourist attraction.