Hoi An, the beautiful tourism city with highlight of ancient town is always a favorite destination of domestic and foreign visitors. Many of them first come to Hoi An to escape from busy life and seek leisurely moments but then they are totally allured by its landscape and cuisine.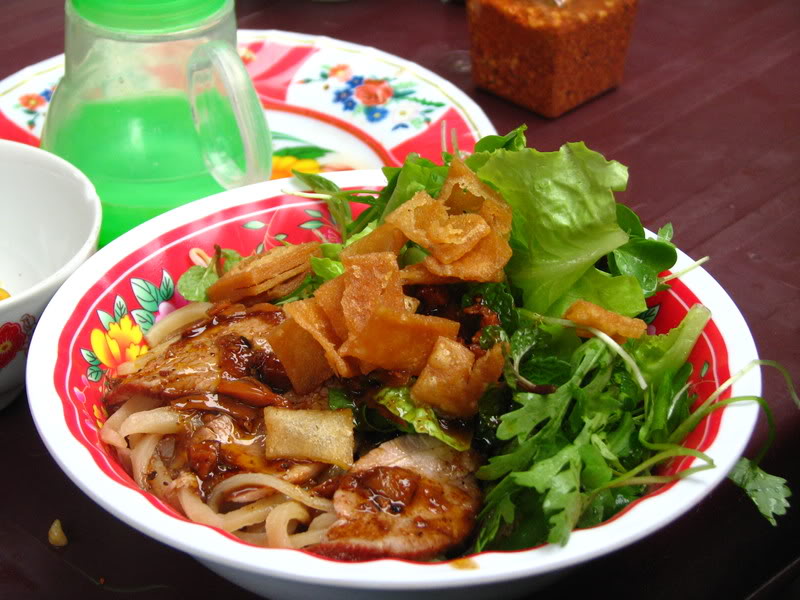 It is not be surprising when Hoi An ranked the 6th place in the list of most attractive food Asian destinations made by the world's largest travel site TripAdvisor. The most popular dish that you can find anywhere in Hoi An is Cao Lau, a Hoi An-style-noodle that made with noodles, shrimp, port, some vegetables and little broth. Cao Lau is a specialty associated with Hoi An ancient town but its origin is still a disputed matter. Someone think that it is Chinese food but the Chinese did not agree with it. Meanwhile, the Japanese said Cao Lau has similar appearant to their udon noodle but different flavour and process. Besides, the visitors should try Quang Noodle, another typical food in Quang Nam province. Like Pho, Bun, and Hu Tieu, Quang Noodle is also made from rice but its broth is just enough to barely cover the noodle. The most common ingredients served with Quang noodle is pork, chicken, beef…
More than that, taste of Hoi An also expresses through the delicious dishes from rice flour like hoanh thanh (wonton), banh xeo (Vietnamese pancake), banh uot thit nuong (steamed rice pancake with grilled pork), banh bao (baozi)…
Most of foreign visitors are afraid of street foods but Hoi An changed their mind. "Many eating street food. The dishes are cooked and served in front of our eyes and we completely have peace of mind in tasting them well. We love street food tour in Hoi An.", said Laura Esson. Many foreigners admitted that street food helped them know more about culture and people in Hoi An. It is shown through the taste and decoration of the food as well as the way they are served to the customers.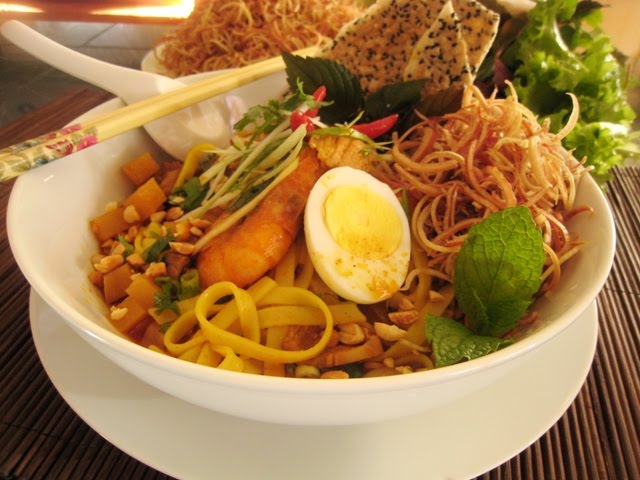 If you want to explore Hoi An cuisine more and cook the dishes yourself, an 1 day cooking class will certainly please you. Attending the class, you will learn to buy typical Vietnamese ingredients at the market and how to cook some Hoi An's famous dishes, which is mixed by Vietnamese and Chinese cuisine.