From April to September every year, Dao Yen- Hon Noi travel tour attracts a lot of visitors who like to explore one of features that makes Khanh Hoa special among other destinations.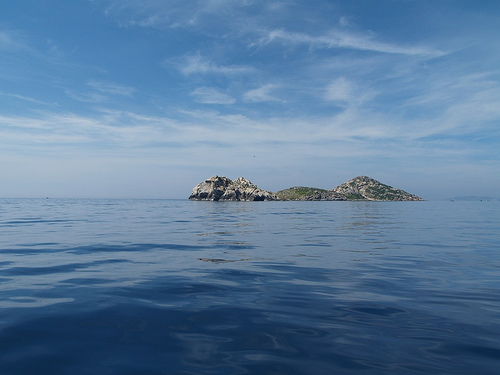 Dao Yen  (swift-let island) is the common name for islands and  islets in Nha Trang bay  that are home to swift-lets. To reach Hon Noi, home to many Salangane (Swift-let) birds that nest in its stone cliffs, tourist are taken on a two-hour boat trip from Cau Da Vinh Nguyen wharf. The island is impressive with cliffs, where swift-lets reside.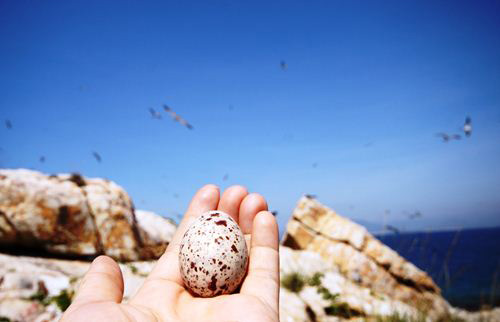 There are 12 islands out of 19 islands chosen as the residence of swift-lets. Hon Sam is the first spot for tourists. It is one of several islands whose swift-lets caves are situated at favorable locations for  tourists' observation. Tens of swift-let's nests are built on vertical cliffs, featuring an exceptional beauty.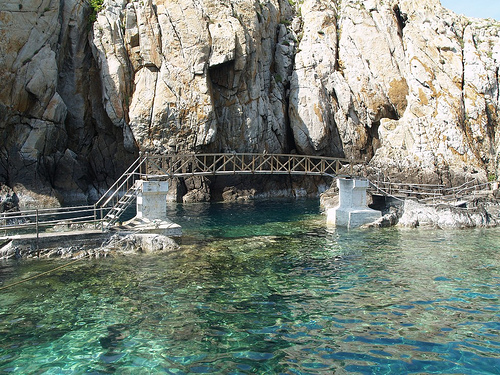 "I am very interested in watching gulls and swift-lets hovering above the islands from the view of the boat. Unlike other island tours in Nha Trang bay, Dao Yen focuses on introducing bird's nest soup specialty and Khanh Hoa distinctly features, which gives me a strong impress and makes me proud of Vietnam's natural beauty", a tourist in Nha Trang expressed her idea.
Leaving Hon Sam to visit Hon Noi, tourists will have another interesting experience of visiting swift-let nests harvesting village, which certainly provide tourists useful information and knowledge about origin and development of swift-let nests. Many people are very amazed to know that harvesting nests is a very difficult work that requires good health, courage, skills to climb the scaffolding and swing off the cliff. Only people from the same family have enough patience and dedication to teach the skills to one another.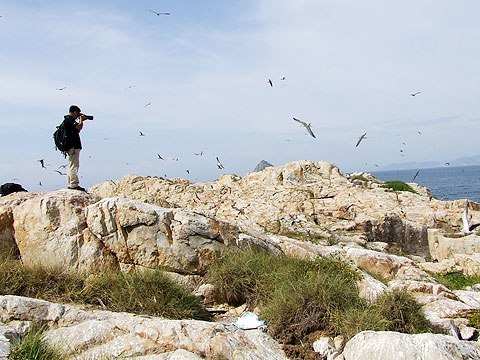 Le Thanh Hai, a tourist from Ho Chi Minh said: " The tour is truly useful for those who want to explore culture and knowledge on swift-let nests. Although swift-let nests are introduced and talked about a lot on TV but not many people really know about it. After this experience, I am very pleased that I knew more about swift-let nests business, daily life of bird-nest workers as well as living environment of swift-lets".