This summer, if you would like to go to the beach to reduce the heat of strong sun, Thinh Long beach in Nam Dinh province may be a favorite choice. It is a clean beach stretching over 3 km with fine sands.
As for tourists in the North, especially the ones from Hanoi, Thinh Long is no longer a new destination in summer because it is situated only 150 km away from Hanoi center, rather close in comparison with other beaches in Northern region.
Besides, Thinh Long beach is also more primitive and cooler than Sam Son or Cua Lo beach because it does not suffer from hot and dry westerly wind. Being endowed with sea food by nature, the food in Thinh Long is always fresh, delicious and particularly reasonable.
Especially, due to high salinity, the sea water in Thinh Long can cure rheumatism, skin diseases. In addition, the big waves is also the reason why many tourists like to swim in the beach.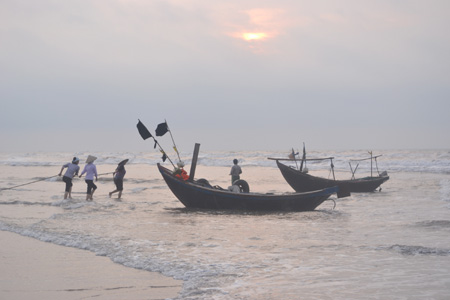 Located close to Hai Thinh beach is two fishing villages. Everyday, the fishermen go offshore from early morning to catch raw seafood serving tourists.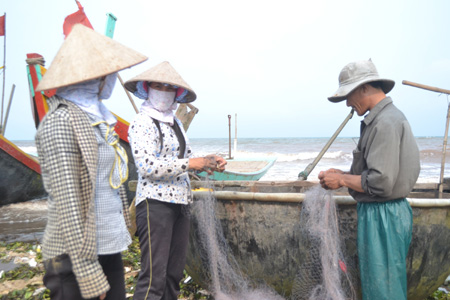 Tobe endowed with fresh fish, shrimps, and sea food, the food in Thinh Long is very cheap compared to those of other beaches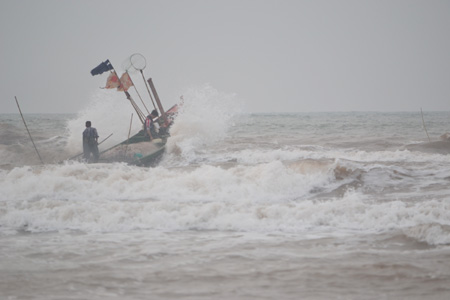 The board of beach management always sets up a rescue team serving tourists 24/24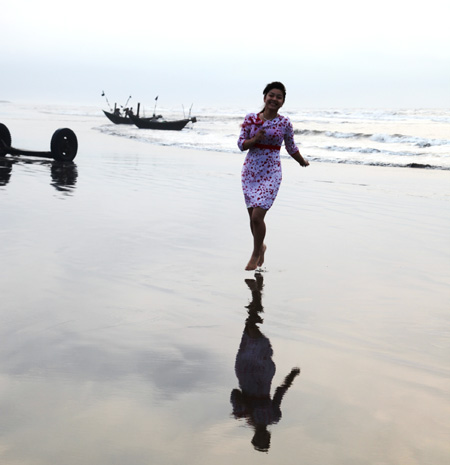 The flat fine sandy beach is very suitable for sport lovers at dawn or sunset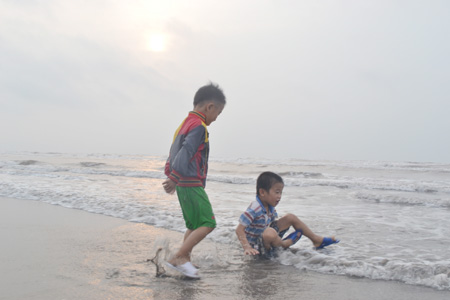 The beach is absolutely safe for kids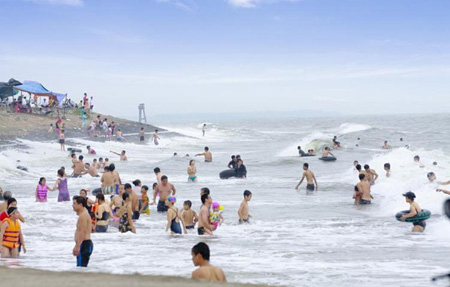 Thinh Long beach is becoming popular to tourists in the North. The amount of tourists constantly increases year by year.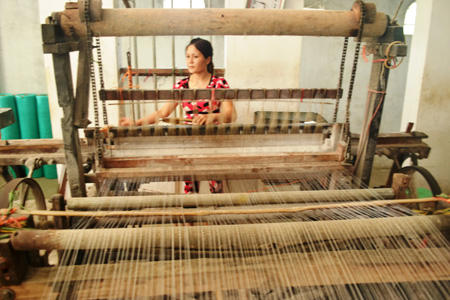 Thinh long town is near to many popular tourist sites such as Tran temple, Phu Giay temple. Especially, the tourists could visit seafood or ornamental plant village.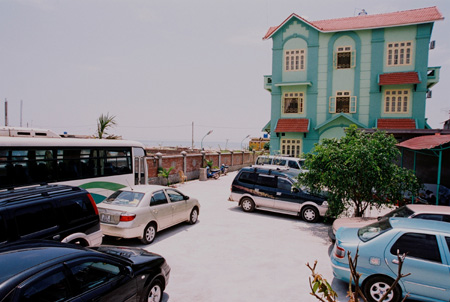 The services around Thinh Long beach are surprisingly cheap. Even star hotel like Thien Long just offers the price from VND 350.000 to VND 500.000/per day