Fansipan is called "the roof of Indochina", the highest peak in Indochina as well as in Vietnam with a height of 3143m. The mountain belongs to Hoang Lien Son range, located 9km away from Sapa town on the southwest. There are up to 1680 species of flora, some of them are precious and 327 fauna species. Fansipan and Hoang Lien Son national park are known as the most famous site for ecotourism.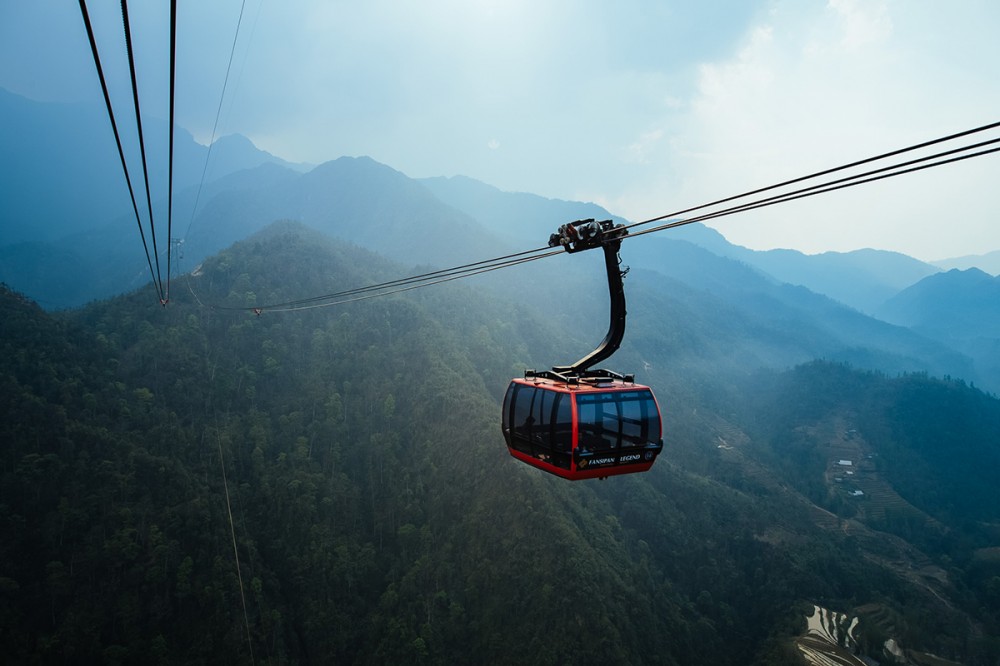 In 2016, the longest cable car line was opened for anyone who wishes to conquer the roof of Indochina with a length of 6292.5m. Now the cable car needs only 15 minutes to take you to the peak, compared to 2 days of trekking on foot, it's quite a difference. However, reaching the 3143 height by walking is still considered a great feat for non-professional trekkers and here are tips for those who want to take up the challenge:
How many paths to Fansipan?
For a long time, conquering Fansipan is considered as the greatest achievement for a local traveller. Nowadays, Fansipan is also attracting foreign travellers and tourists to challenge with three different paths. The easiest and shortest path is from Tram Ton to the top then back with the same way. This 8km long path doesn't require much fitness and strength so it's the best choice for first-timers. It takes you only 2-3 days to submit the top. The second path is from Tram Ton through Muong Hoa valley, Cat Cat stream, along the east flank of Hoang Lien range. The path is 19,5km long featured with beautiful scenery of azaleas forest and Cedrus forest. You will have to spend 4 days on this path with much more difficulties than the previous one. Climbers will face not only slippery slopes but also dangerous cliffs. The third path is the hardest of all and only for professional climbers which start from Sin Chai village at the height of 1260m. After the tragic accident of a British trekker, this path is even more dangerous than ever.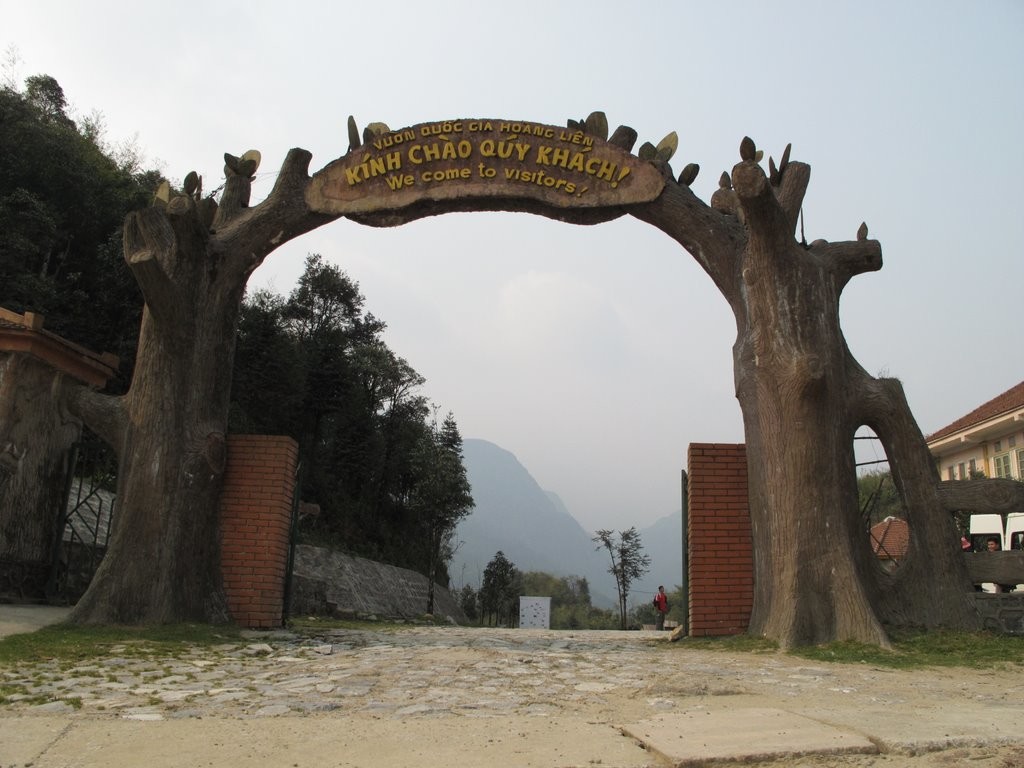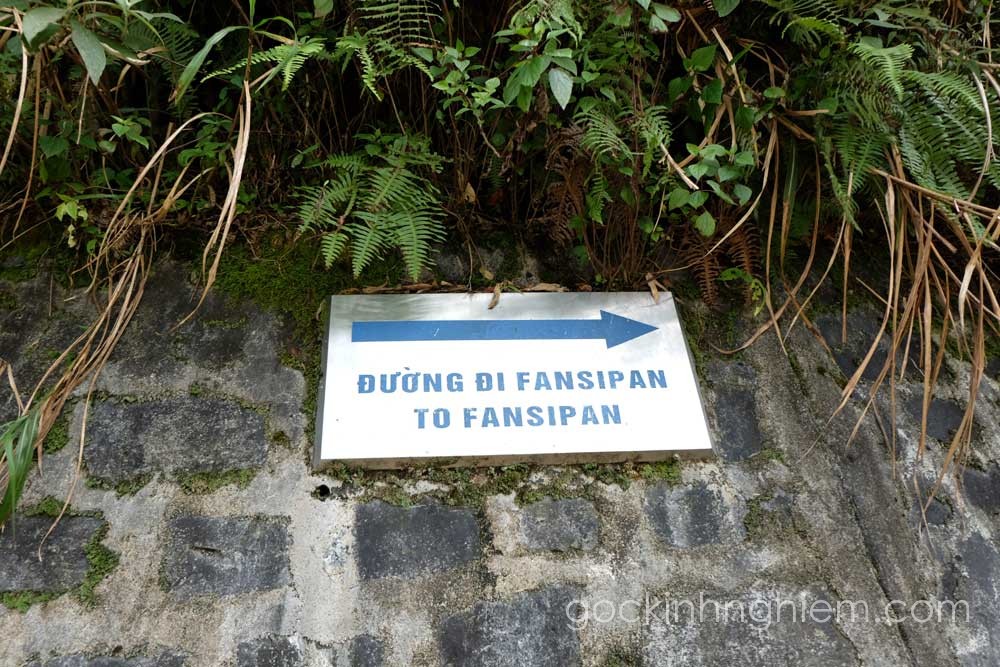 Here we listed some tips for those who choose the first path:
When to climb
Like every high mountain on earth, Fansipan is not climbable in every season especially in a monsoon tropical area like Vietnam. The rainy season is obviously a bad choice for everyone. The best time to climb Fansipan is from October to April when it's drier and colder. Even so, the climate here is not predictable and often changes quickly. So the plan is you have to look up for the weather forecast before going and if the weather turns bad like heavy raining, wait until it gets better. In summer, be careful of dry and sunny days because this kind of weather can cause a fire in the forest.
The best month, as many believe, in February. The weather is not too dry or too wet, not too cold or too windy. Also in this time, Fansipan has clouds and azaleas flower making the whole landscape more beautiful.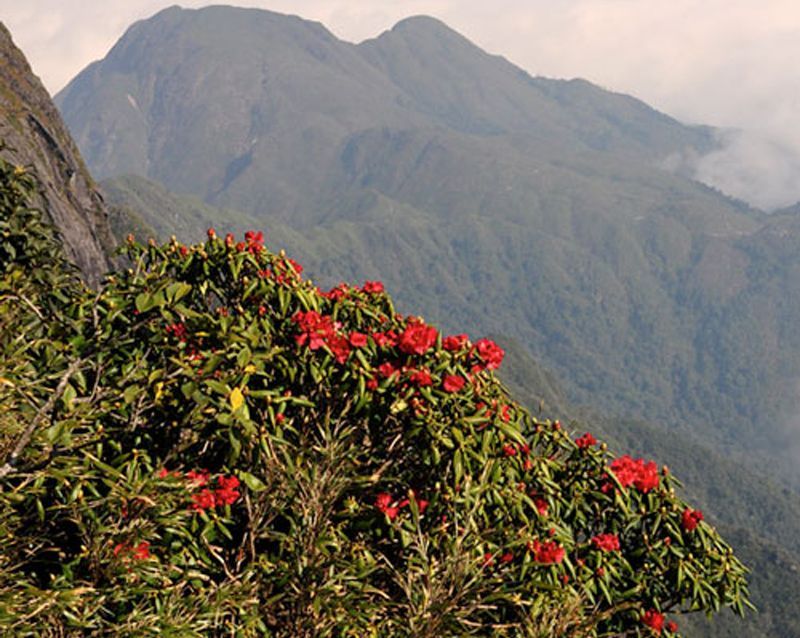 How to get there
First, you have to get to Sapa from Hanoi by bus, train or by motorbike. The distance between Hanoi and Lao Cai is about 400km and might take you 1 to 2 days on a motorbike while by bus; it's only 3-4 hours. The train takes you around 8 hours.
Coach: There are a lot of transport companies offering berth-sleeping seats. It costs from 230.000VND (10.81 USD) to 280.000VND (13.16 USD) for one way. Most of the coaches depart from bus stations in Hanoi such as: My Dinh, Luong Yen, Gia Lam and run non-stop to Sapa. The total time for travelling is 4-5 hours. Coaches to Sapa depart all day long.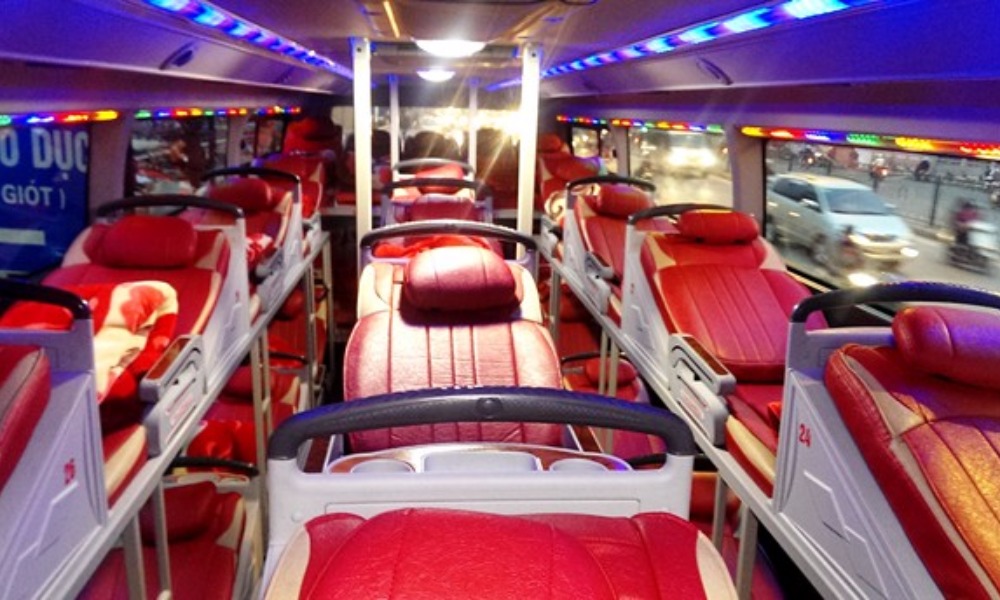 Train: It is the most popular transport means to go to Sapa. Although the train doesn't stop in Sapa, you are absolutely able to take a taxi, bus or motorbike taxi to continue your journey. The price ticket (Hanoi- Lao Cai) varies from 149,000VND (7 USD) to 644,000 VND (30.26 USD) for one way. Prices depend on types of your seat: normal, hard berth or soft berth, equipped with an air-conditioner or not, etc… The earliest train departs at 19:40 and the latest one is at 23:00. It arrives in Lao Cai around 7 in the morning.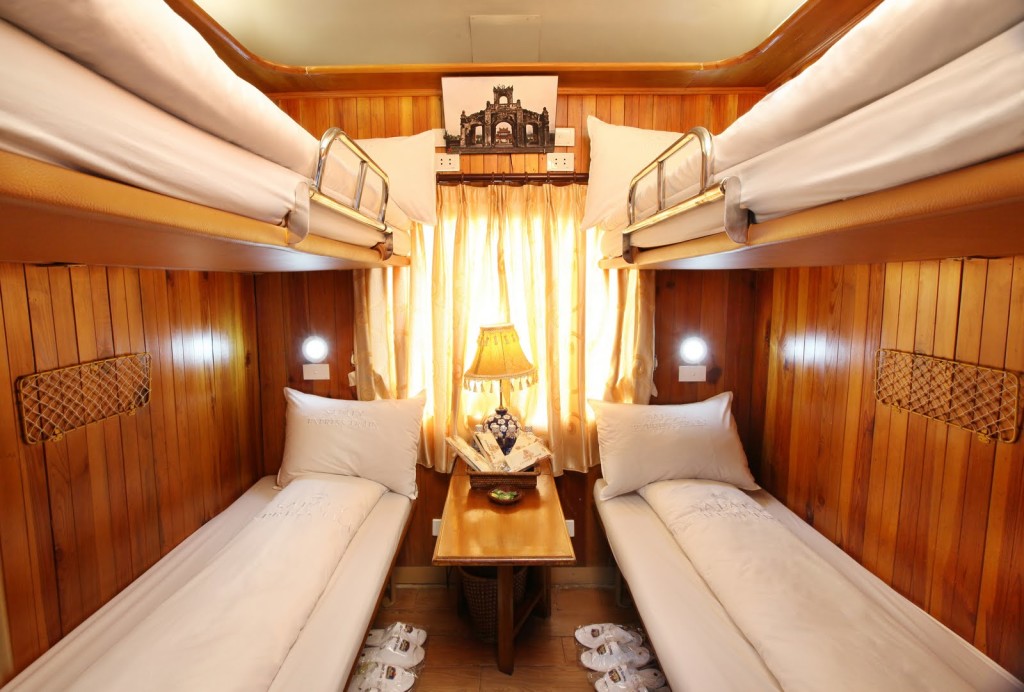 Motorbike: There are 2 options for you: let the train carry your motorbike and start the journey when getting off or start riding from Hanoi to Sapa (about 370km). For the second option, you can take 2 popular directions: one heading to Lai Chau province and another heading to Lao Cai province.
From Lao Cai, there are many ways to get to Sapa: bus for 40,000VND, local bus (10,000VND) if you don't mind the waiting; motorbike taxi or taxi (350.000 VND). In Sapa, find the way out of the town heading to Silver Waterfall, keep going as you see the sign of Love Waterfall, stop at Tram Ton which is at the height of 1800m.
Preparation:
Tour & permit
In Sapa, if you don't have any experience, you should buy a tour from the hotel you are staying. As for foreigners, you have to obtain a permit to hike on Mount Fansipan because it is located in the border area. The hotel will take care of the permit in the package. However, if you are going to do it yourself, go to the Center for Ecotourism and Environmental Education which is located on the road to Cat Cat tourist area of San Sa Ho Commune, Sapa district, Sapa town. In addition, you will have to pay a VND150,000 ($7) fee and some other charges like insurance, hygiene, monitoring and residence. Here is the breakdown:
Hygiene fee: 5.000VND/day
Forestry fee: 150.000 VND/day
Mountain climbing fee: 30.000 VND/day
Insurance: 5.000 VND/day
The hike
The level for path Tram Ton – Fansipan is easy, especially when you are used to trekking.
The shortest path can be conquered within a day time if you are fit, a day and a half if you are average. The hike starts at 1800m at Tram Ton entrance.  There are two camps on the entire way: base camp at 2200m and high camp at 2800m. The road is very easier up to the high camp. From the high camp onward you have to really climb. When you reach height 2800, you'll continue to height 2900 then down to 2600m and right then you will claim to the peak at over 3000m. The most dangerous part is the final path of 100m to the summit which is just very slippery and steep, be careful there. If you start in the early hours, you can get down early two. The ascend takes about 6 hours and the descend might be less than that a little bit.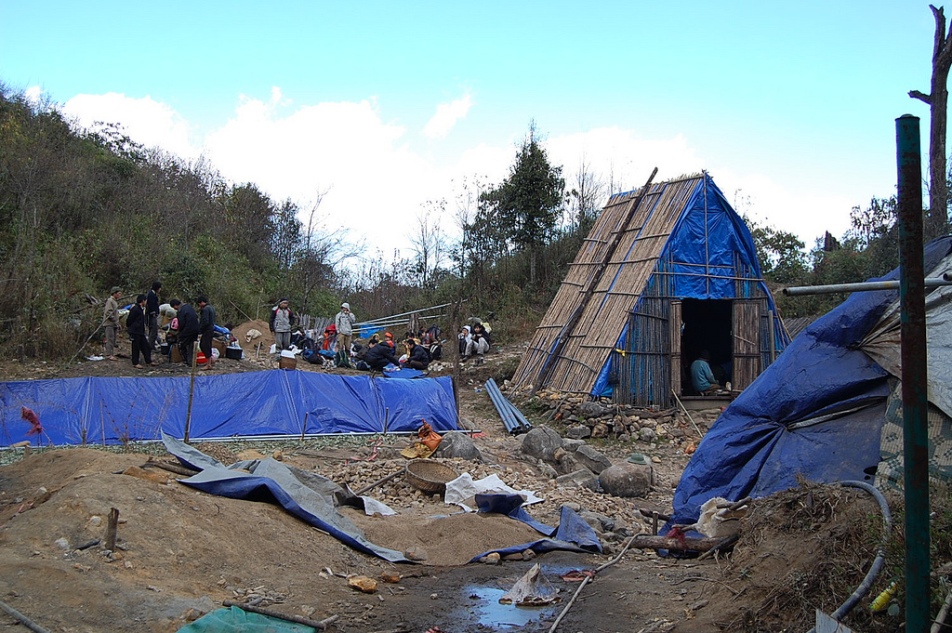 Guides & porters
When you buy a tour, a porter is included. If you take a one-day tour the porter only takes charge of guiding and supporting on the way. Otherwise, if you choose the longer tour which requires you to spend at least one night on the mountain, the porter will carry your pack, guide your way up and down and cook for you. The price for a full package of 2 days one-night tour is from 80-120$, cheaper if you join a group. In case, you go independently, a guide is necessary because they won't allow you to climb the mountain without a guide. Most of the guides are local H'mong people, they are very fit, honest and know the path very well so you don't need to be afraid of getting lost. You can ask your hotel to help to find one and do ask the guide fee in advance.
Camping
You can camp at the two camping sites base camp and high camp. Climbing in winter is chilly especially at night, the temperature can drop low close to 0 degree Celsius. You have to prepare a tent and sleeping bag. Base camp is at 2200m mark. The 2800m mark is a perfect spot for sky-gazing. If you reach it before nightfall, don't miss the sunset. At base 2800m there are clean water and also toilets.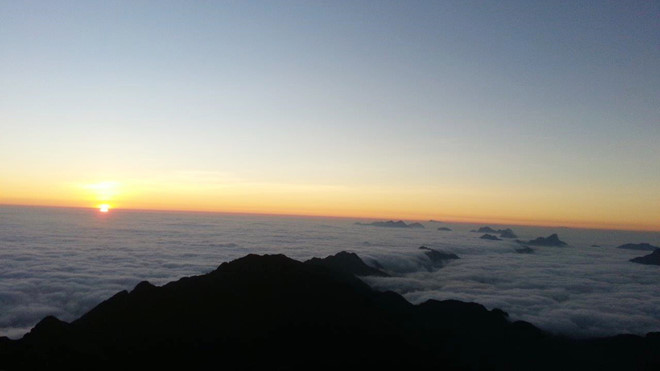 Medicines and clothes:
In the rainy season, mosquito repellent can't be missed. Also watch out for poisonous snakes, leeches and rodents.
In winter, body warmer pads are much needed.
You might need some digest medicine if you have a weak stomach.
You should bring a small first-aid kit. Bring 3-4 small bottles of water to drink along the way.
Wear comfortable clothes, cotton for hotter weather, warm clothes for colder weather, raincoat for rainy weather. Gloves and socks are also needed.
Get a decent pair of trek boots which should be water resistance and support your feet.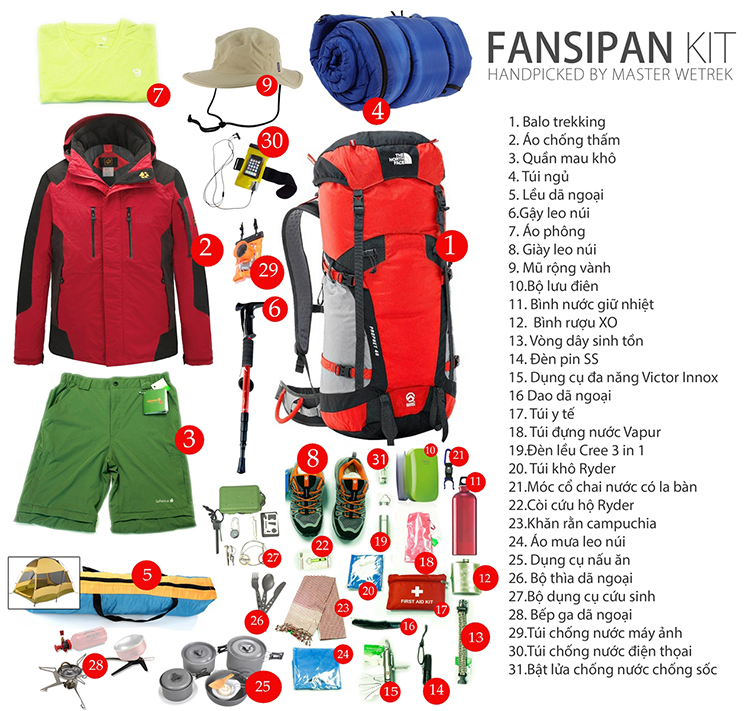 Trekking rules:
Do not separate yourself from the group under any circumstance.
If lost from the group, do not panic, try to turn back to the road but in case you can't sort out the directions, stay where you are. Tip for not getting lost is marking along the way by small ribbons.
Always keep your necessary belongings close to yourself, but just bring enough, packing too many things will make you exhausted very quickly.
Do not litter or in any way harm the environment.