Autumn is considered as wedding season in Vietnam. It is also the perfect time for young couples to enjoy romantic honeymoon. Here are some popular destinations that newly-married couples often choose to enjoy memorable moments.

Dalat
Dalat is referred to as "Spring city" because it is year-round cool with average temperature of a day ranges from 15ºC to 24ºC and average annual rainfall is 1,755 mm. The dry season lasts from December to March and duration around April to November is rainy season. It is sunny in every season. Thanks for mild climate, Dalat is overwhelmed with colorful flowers and fragrant scent throughout the year.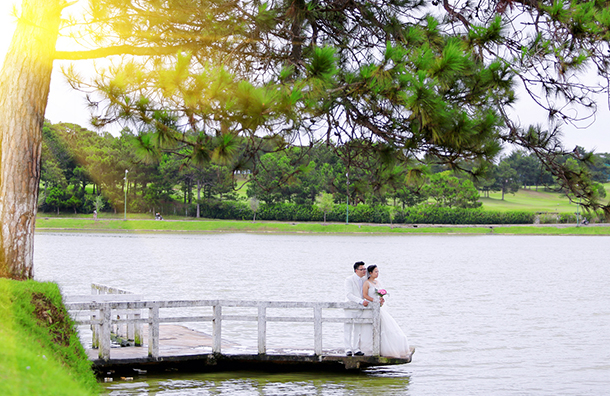 Dalat is a long time tourism city in Vietnam that has attracted a lot of domestic and foreign tourists since being established in 1893. The city is well-known for large lakes, spectacular waterfalls and immense pine forests. Located in the city centre, Xuan Huong, Than Tho, Da Thien, Van Kiep, Me Linh lakes are must-visit destinations when you travelling to Dalat. Each lake is associated with a beautiful legend.
Nha Trang
Nha Trang is city of Khanh Hoa province, situated about 1,287 km from Hanoi and 442 km from ho Chi Minh city. "The land of white sands and pine trees" has a coastline of 7 km featuring gorgeous beaches. The sky in Nha Trang is year-round clear. That's why it was referred to as Mediterranean Sea in Vietnam, city of sunlight and wind.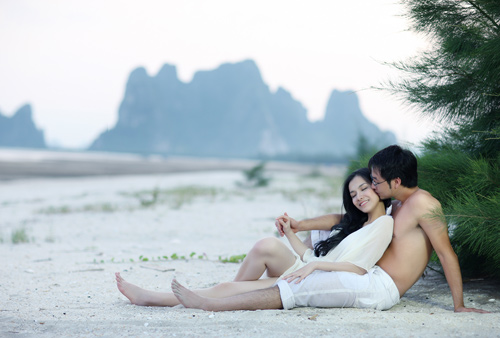 Nha Trang offers plenty to keep tourists occupied – from island-hopping boat trips and scuba diving, to mud baths and historic sites. But the main attraction for most visitors is lounging around on deckchairs at a beachfront bar and drinking cocktails in comfort.
Phu Quoc
Located about 35 minute flight far away from Ho Chi Minh city, Phu Quoc is really a heaven with immense forests, pristine beaches, fresh air and plenty of amazing landscapes.
In Phu Quoc, tourists could immerse in nature with interesting activities such as fishing squid, diving into the sea to watch colorful coral reefs, explore primitive forest, naked bathing in the stream or visit fish sauce, sim wine, pearl manufactures.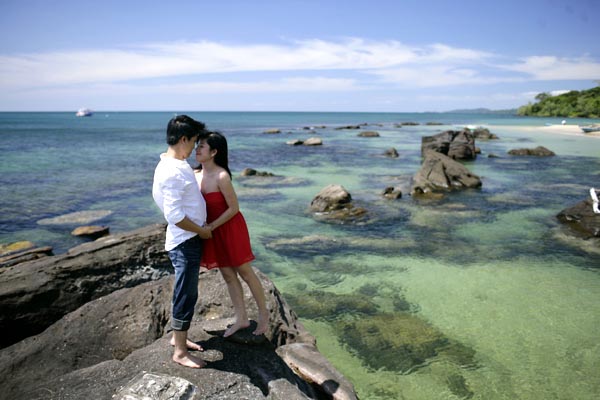 The trip to Phu Quoc will be a unforgetable memory in your life when you visit famous landscapes in turn of Phu Quoc such as Ham Ninh fishing village, Sao Beach, Khem Beach, Tranh Spring, Da Ban Spring, Khu Tuong peper garden, Trung Truc Temple, Ganh Dau Beach, Long Beach…