In November 2017 my friend came to visit me in Hanoi and we figured it would be a great opportunity to visit Sapa, as we both were keen on exploring that part of Vietnam. Here is our story.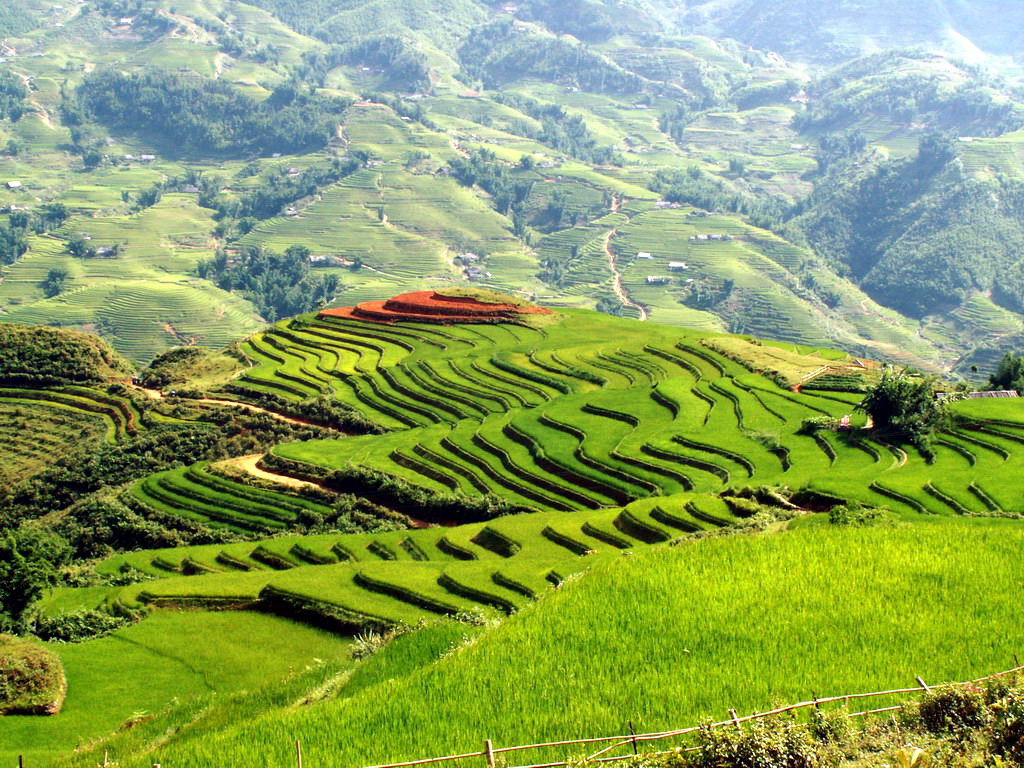 Our initial plan was to go by motorbike but since the distance was longer than anticipated we looked into other options, such as the train or bus. Both had overnight options, but we took a bus as it was cheaper and would drop us off directly in Sapa, in contrary to the train which would have its last stop in Lao Cai and we would've figured out a way to go to Sapa from there (taxi or bus). Also, since the construction of the new and better roads towards Sapa, the bus ride only takes roughly 5-6 hours, while the train would take 10 hours. As we didn't mind a coach, we booked our tickets to leave early in the morning and paid 400K VND each for return tickets. We got seats in the middle, with the front seats being the most expensive (but supposedly most comfortable) and the back seats the cheapest but least comfortable.
The next day we went to the arranged meeting point where the coach would pick us up. I was actually surprised by the high comfort level. These coaches were actual sleeping coaches, contrary to the European coaches. We got blankets, a complimentary bottle of water and lots of legroom. The seats weren't really assigned so we picked some nice seats somewhere in the middle on top.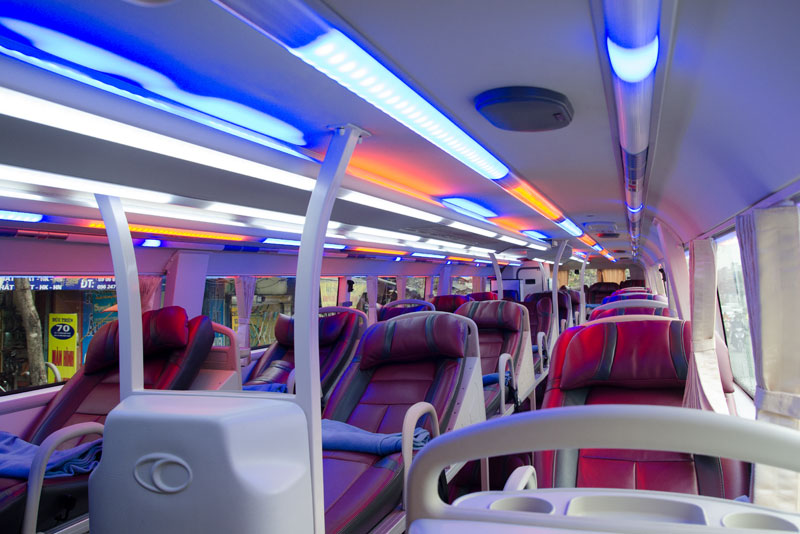 The bus ride was quite comfortable, as we did have some stops regularly. Every time we made a stop the bus company provided slippers to use, which is quite an experience if you are European as we just keep our shoes on. Here, they gave us plastic bags to put them in to keep the bus clean and hence, the slippers.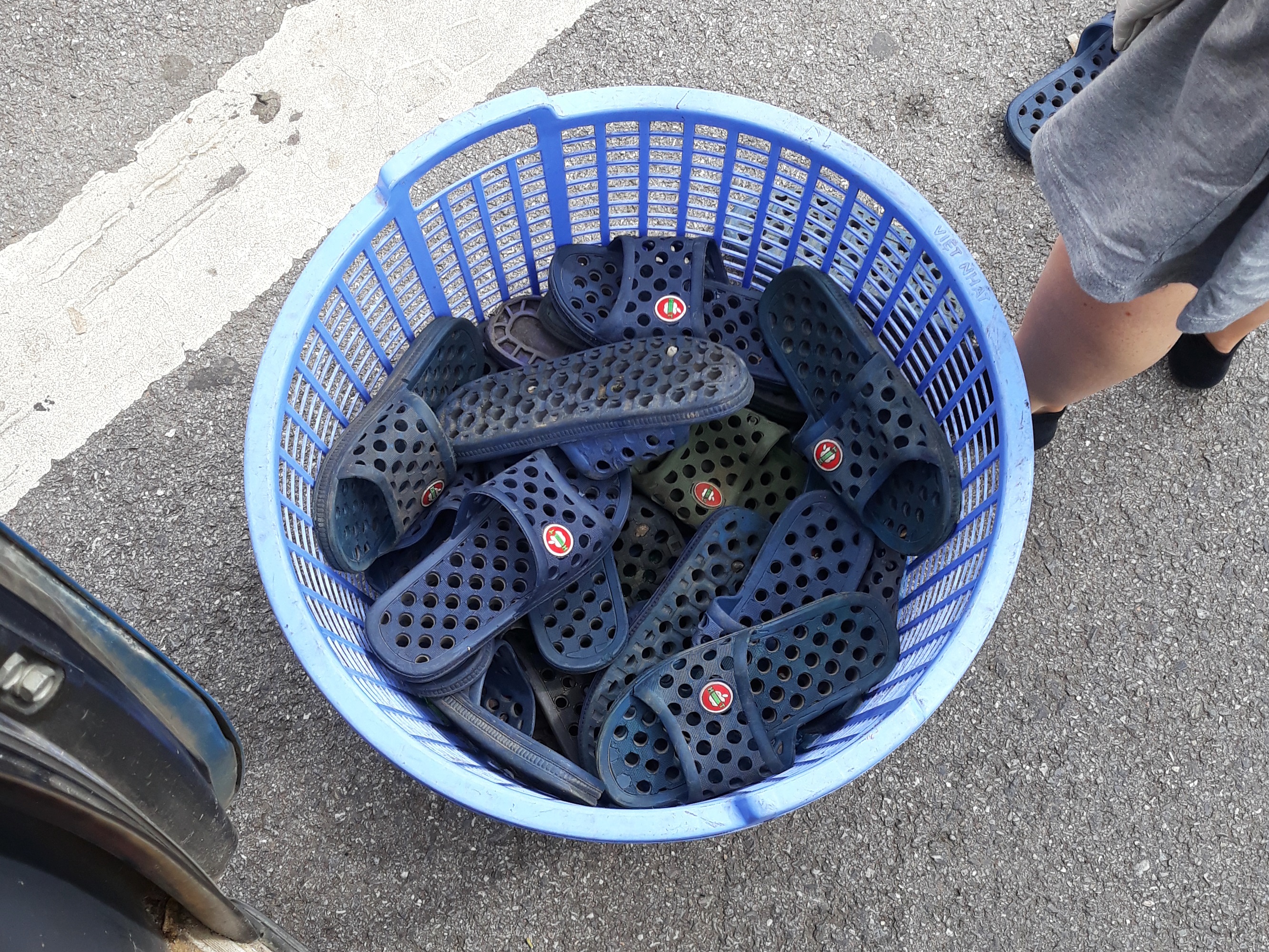 Once arrived in Sapa we immediately were approached by two local women, offering us two days hiking trip with lodgings in a homestay with a local family. We each paid 40 USD as it seemed a fair price for two days all included and as they were local people and not a travel agency. And as I read before if you book through an agency they usually pay the locals-only a speck of what you paid, I wanted to give as much directly to the community. So settled with two guides, we ventured out to grab lunch. The women lead us towards the market of Sapa where we ordered tons of food.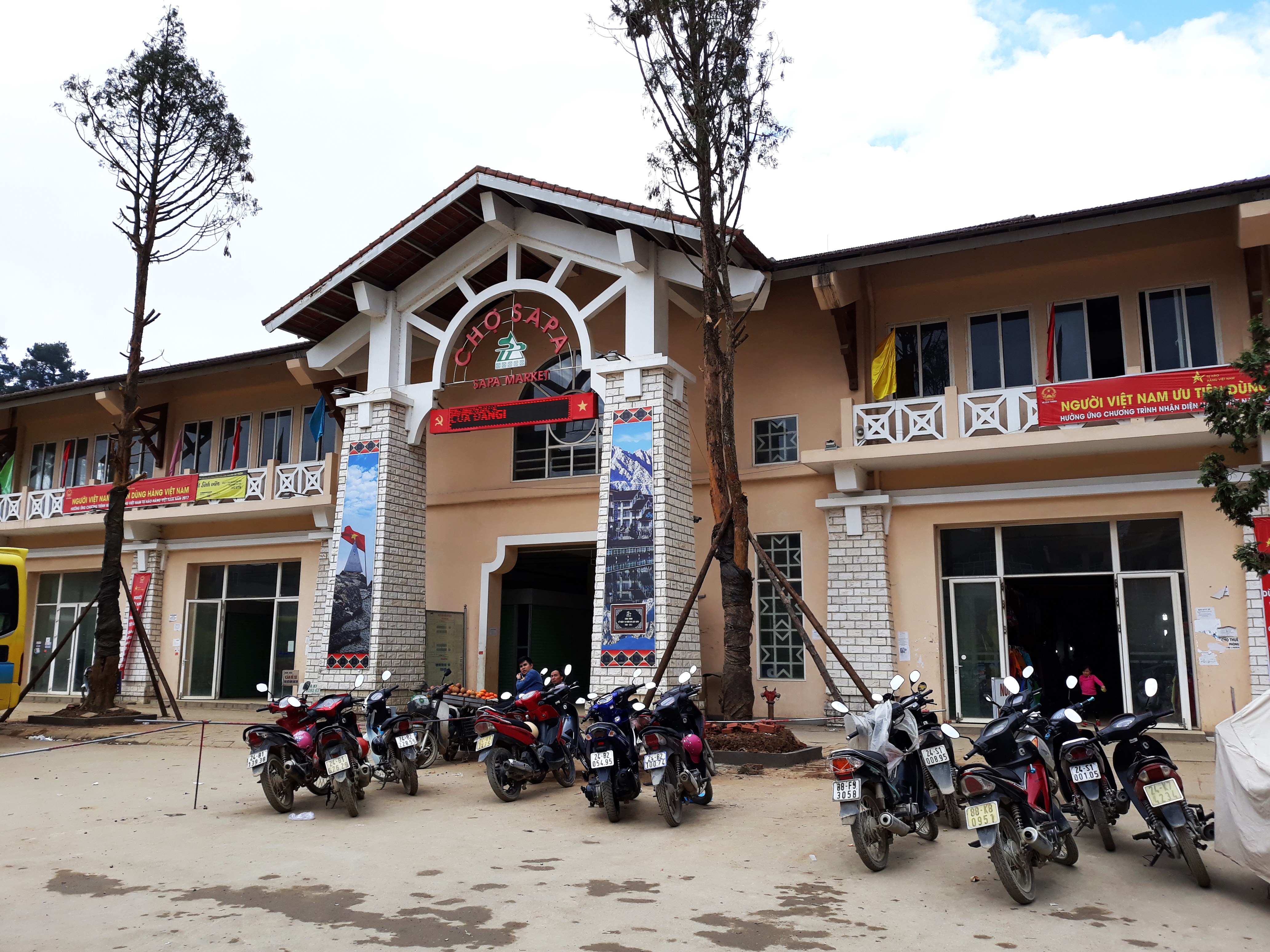 After a good lunch we set out for the hike, and it took us about 6 hours to reach the homestay and it was already dark when we arrived. The homestay was actually the house of one of our guides somewhere in Lao Cai, in a small municipality around 15 km away from Sapa. As the evening settled she cooked us dinner and in exchange, we entertained her 5 young children.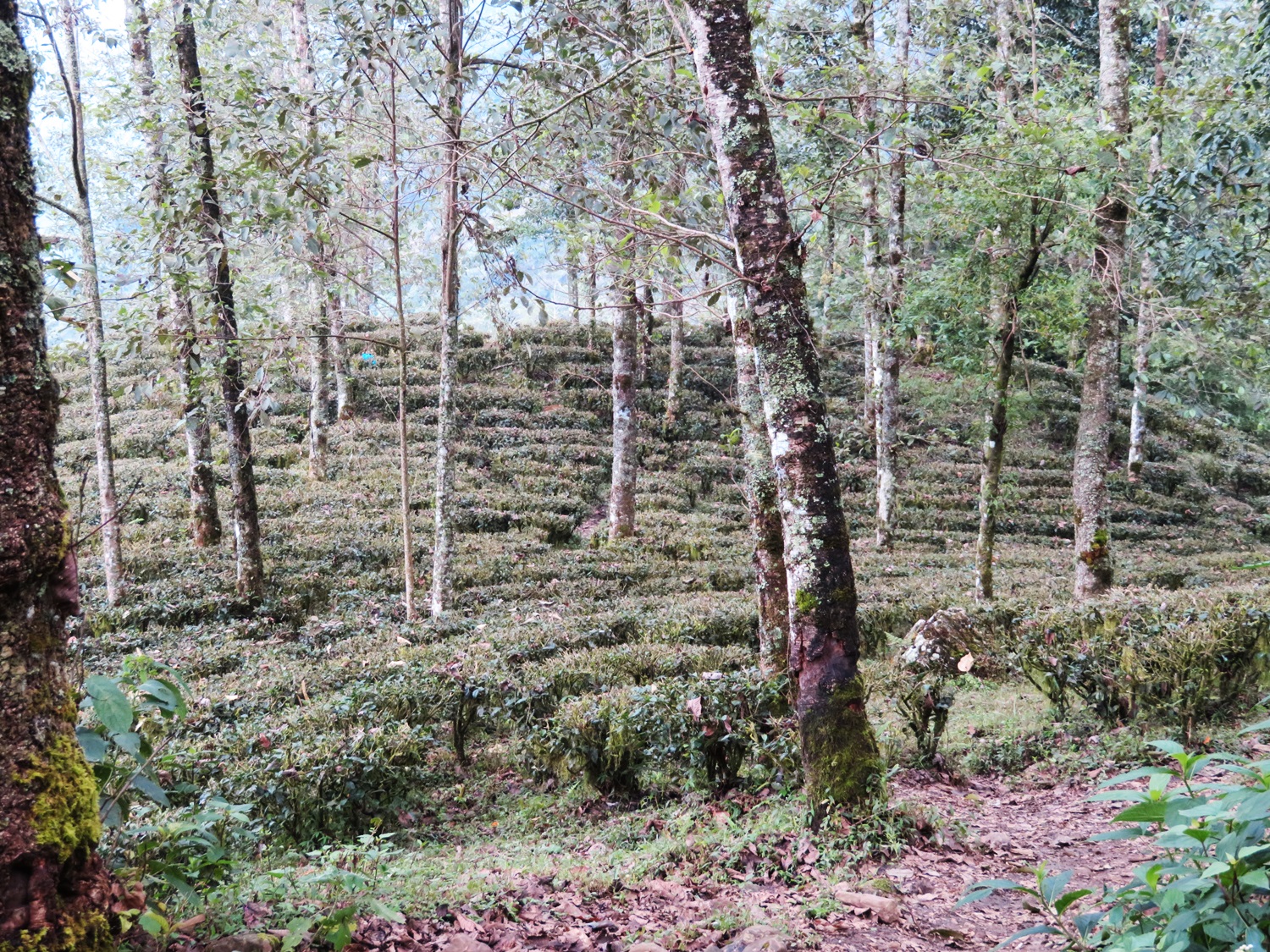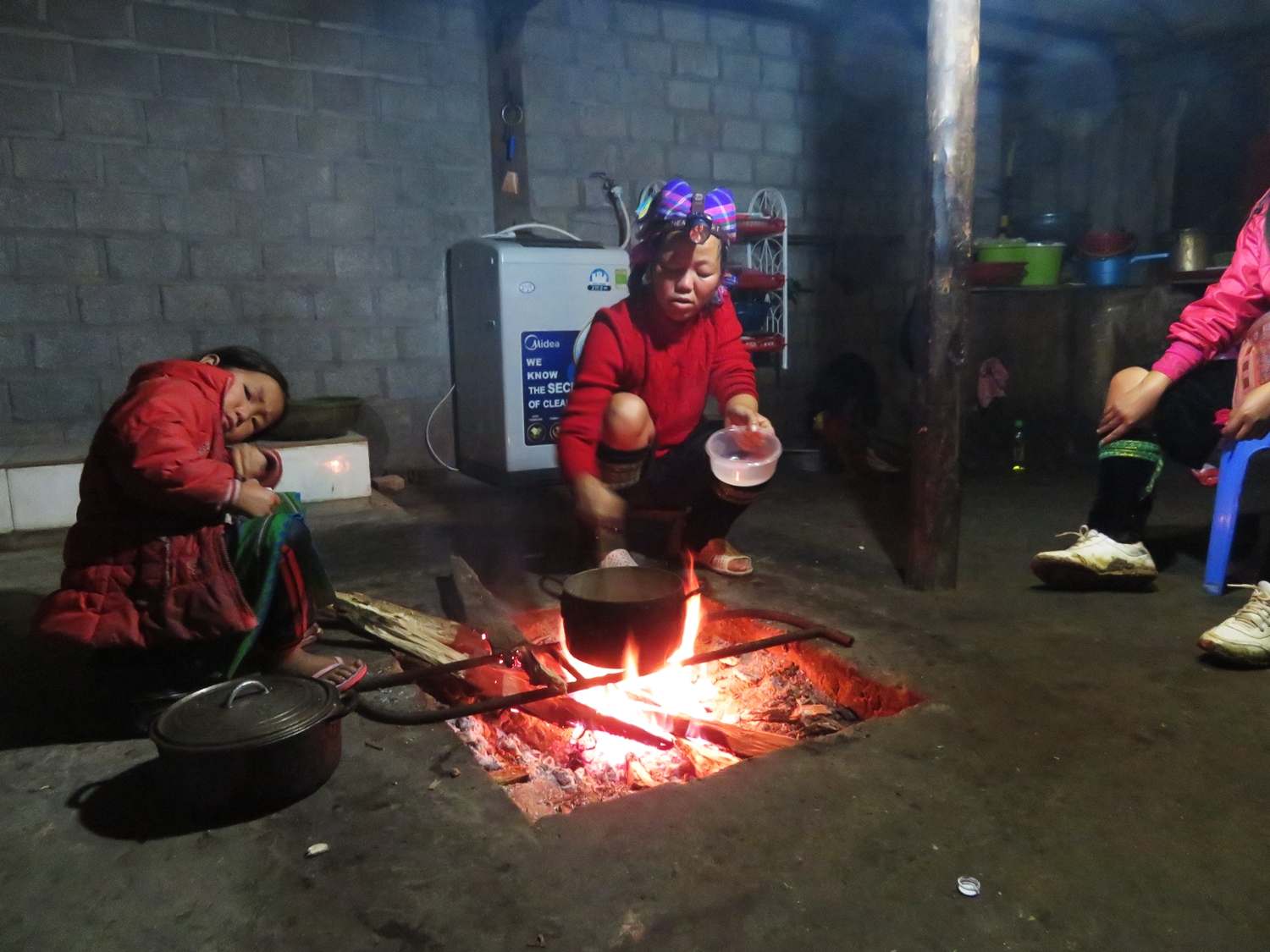 Our local host cooking dinner on the open fire in a homestay in Sapa.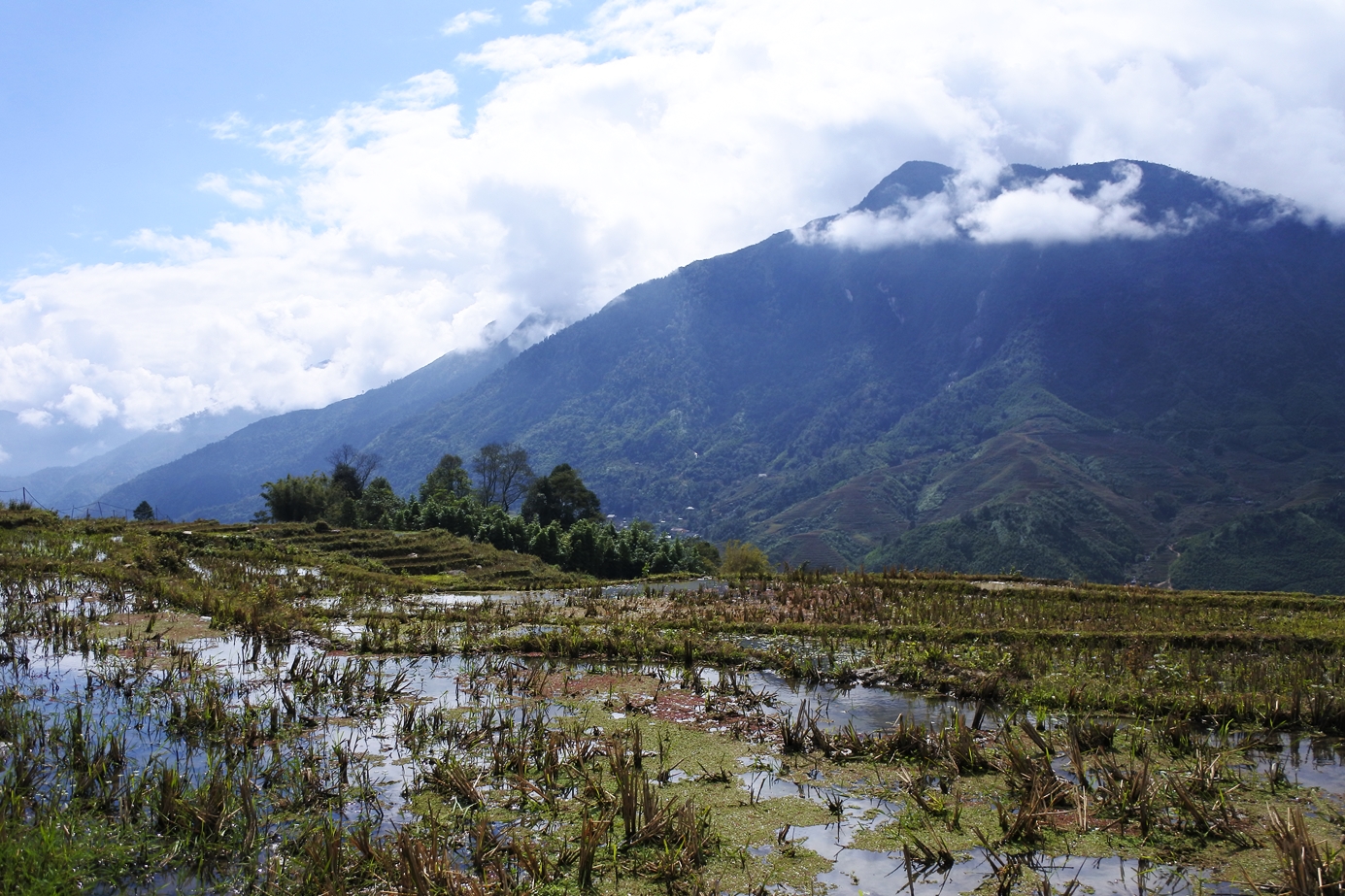 As it was November already, we just missed the rice harvest and because of that the fields all looked somewhat empty and barren. But nonetheless the view was stunning! We were quite fortunate with the weather as well as the weather forecast predicted rain and cold temperatures, but during our weekend we only saw the sun and got nice mid-twenty degrees Celsius. Our guide took us back to another place where motorbike taxis (xe om) would take us back to Sapa.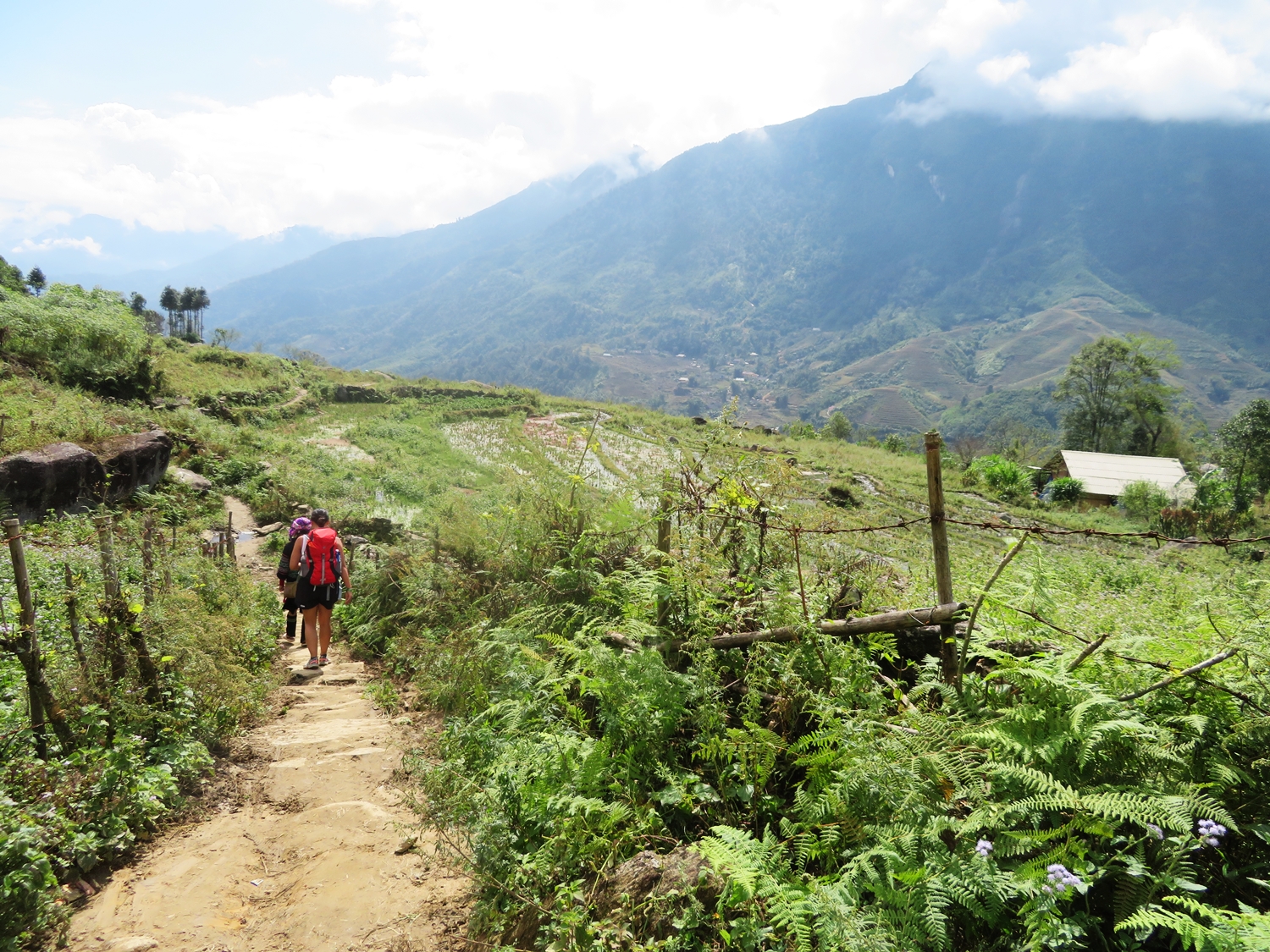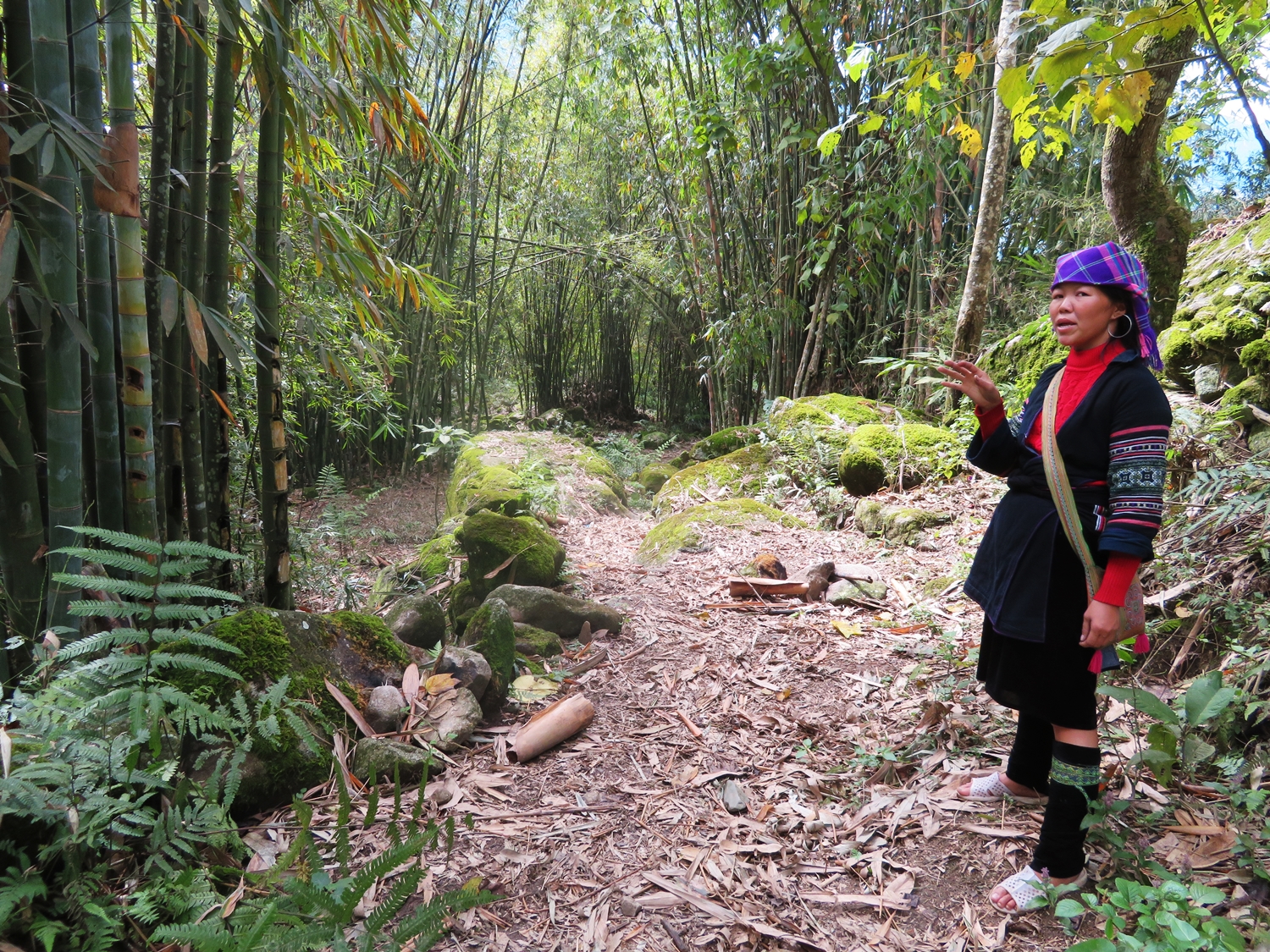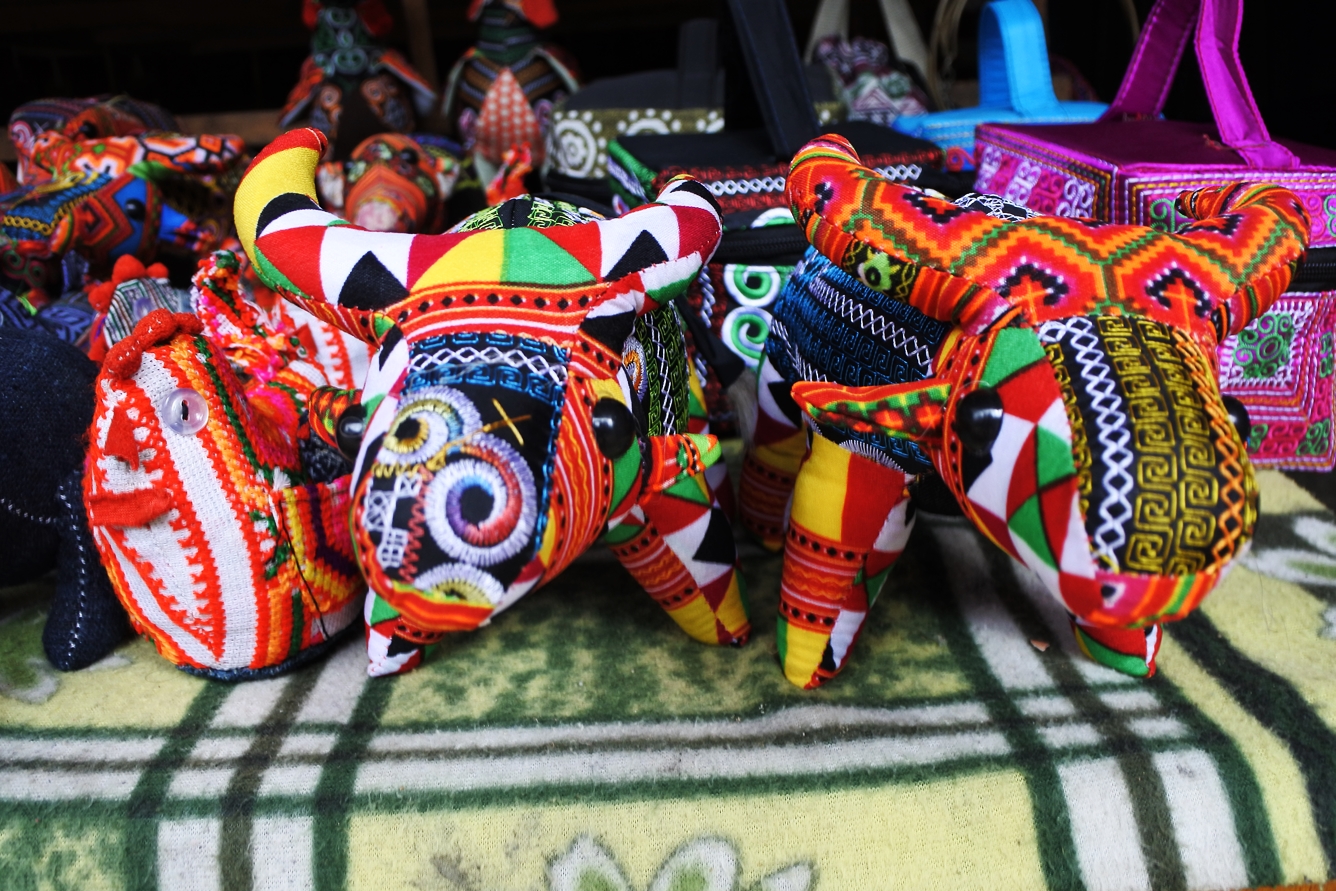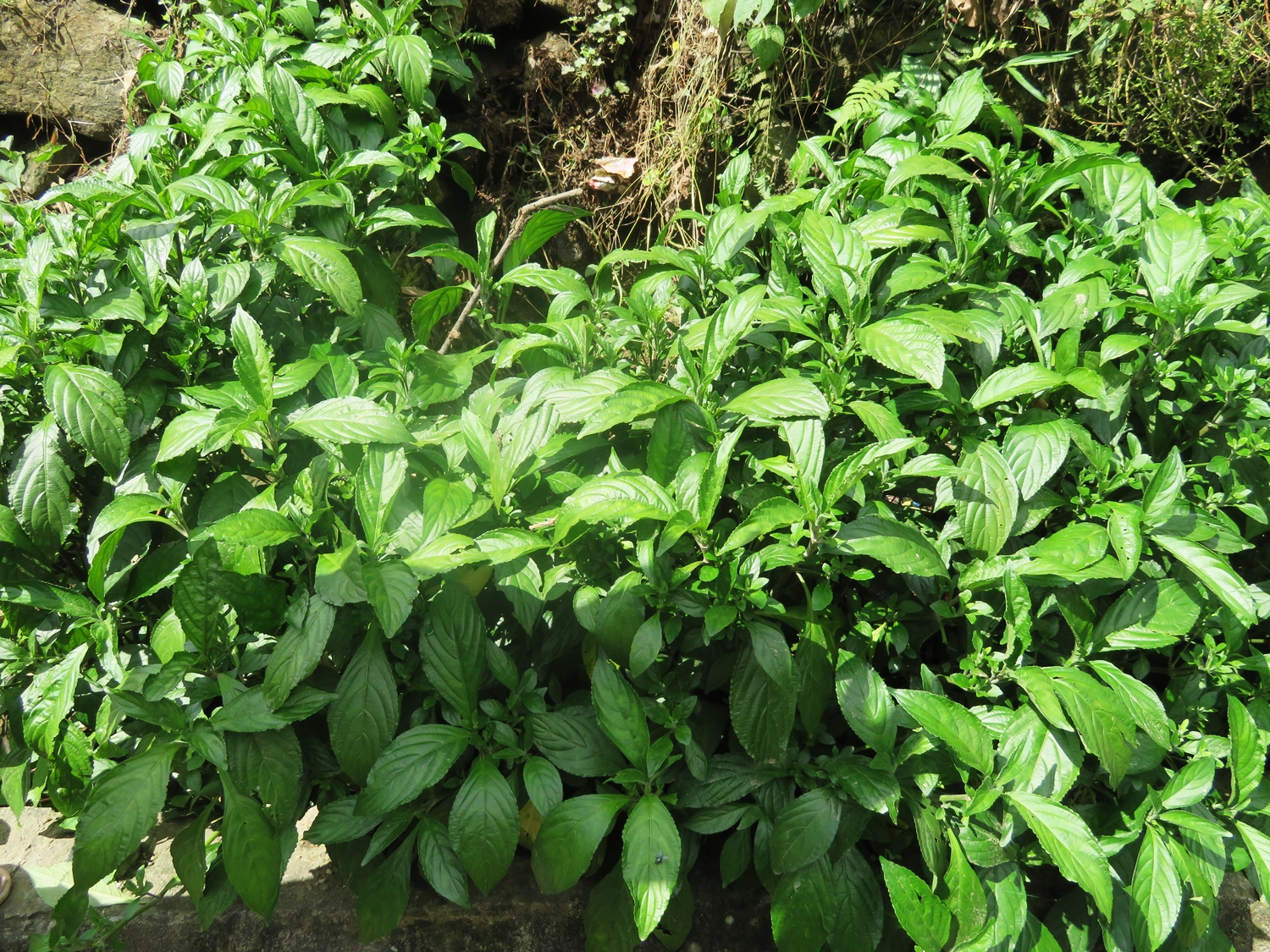 By late noon we got back to Sapa and had some late lunch, the local famous BBQ. After that we decided to rent some motorbikes and explore the area, as we were bound to go to another homestay in Ta Van, which is approximately 30 km from Sapa.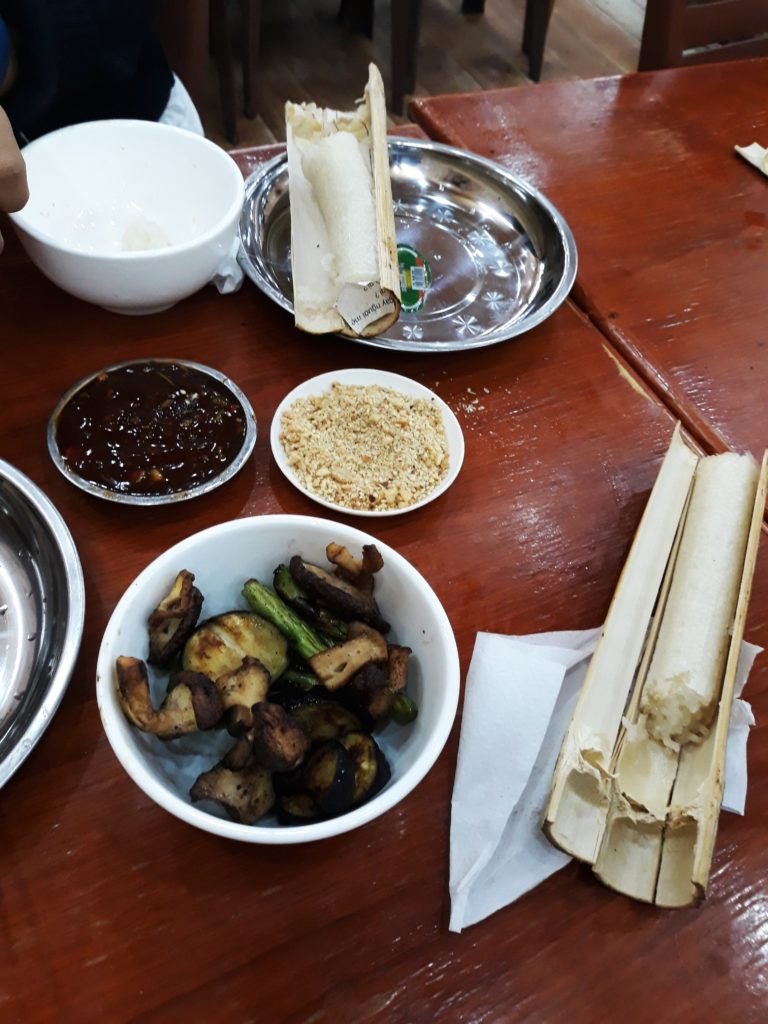 Unfortunately it was a bit difficult to find a motorbike rental shop where we could actually get motorbikes for overnight rental, so eventually, we found some through a local hotel. We drove through the mountains of Sapa and Lao Cai and the view was just breathtakingly mesmerising.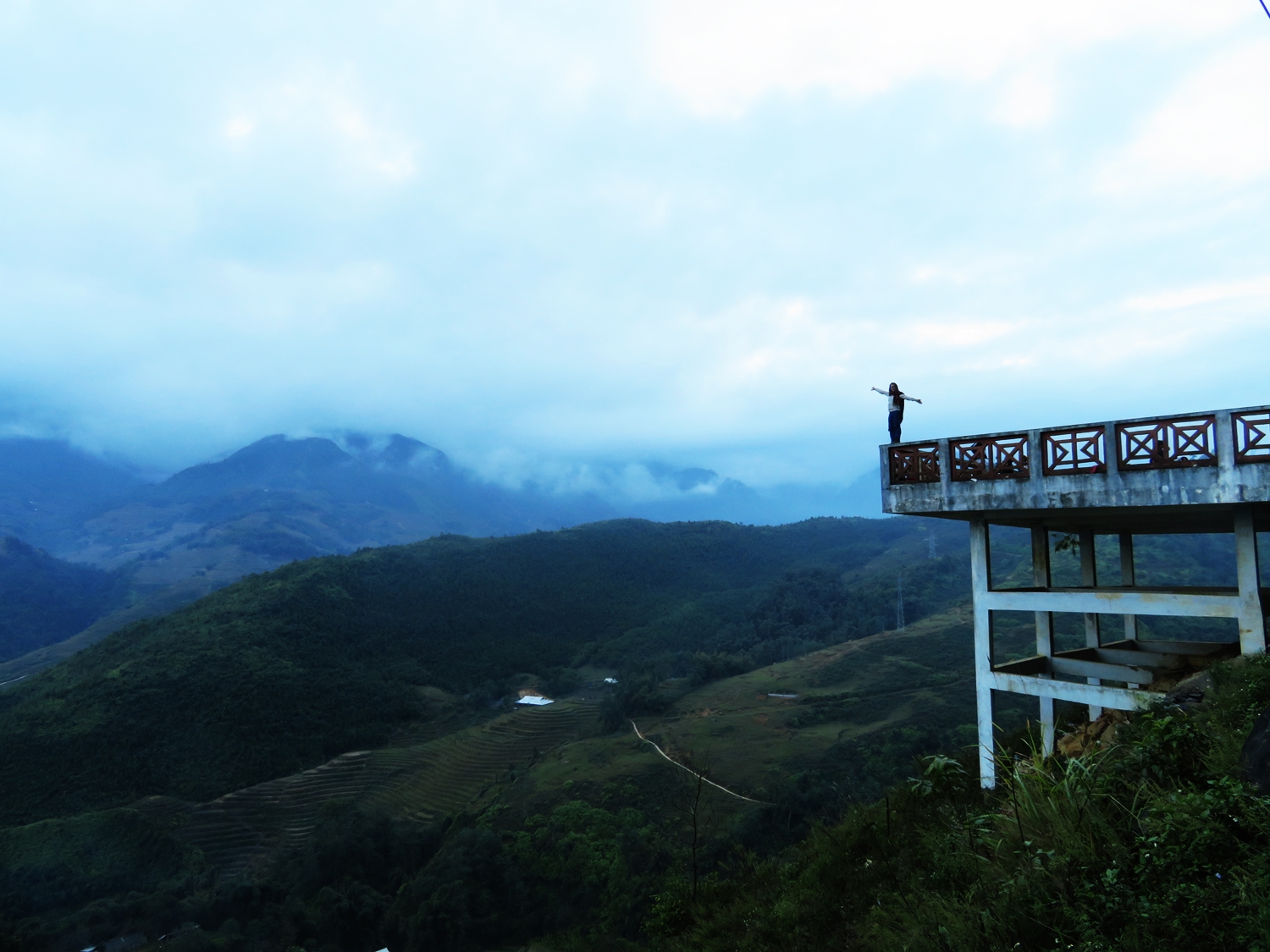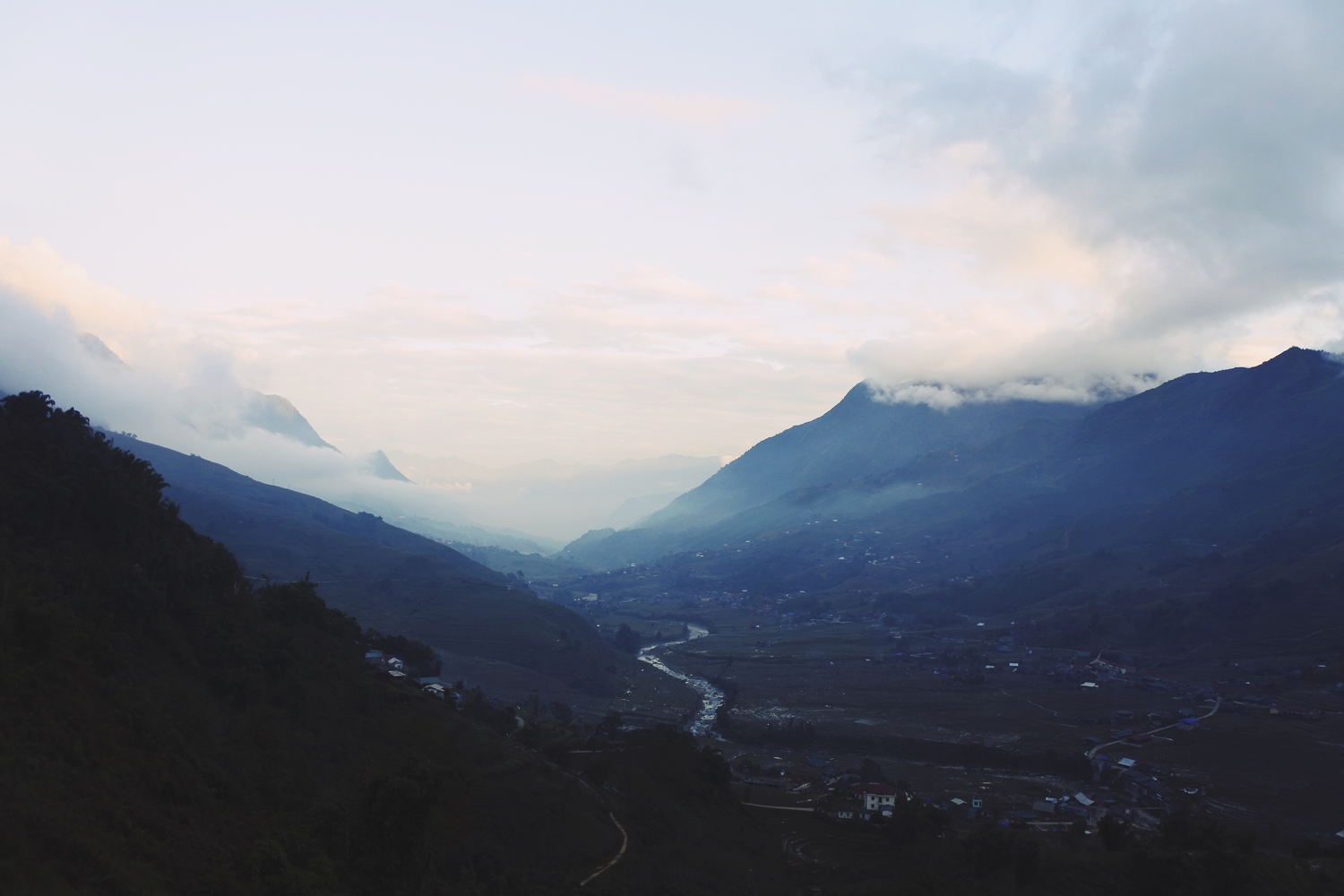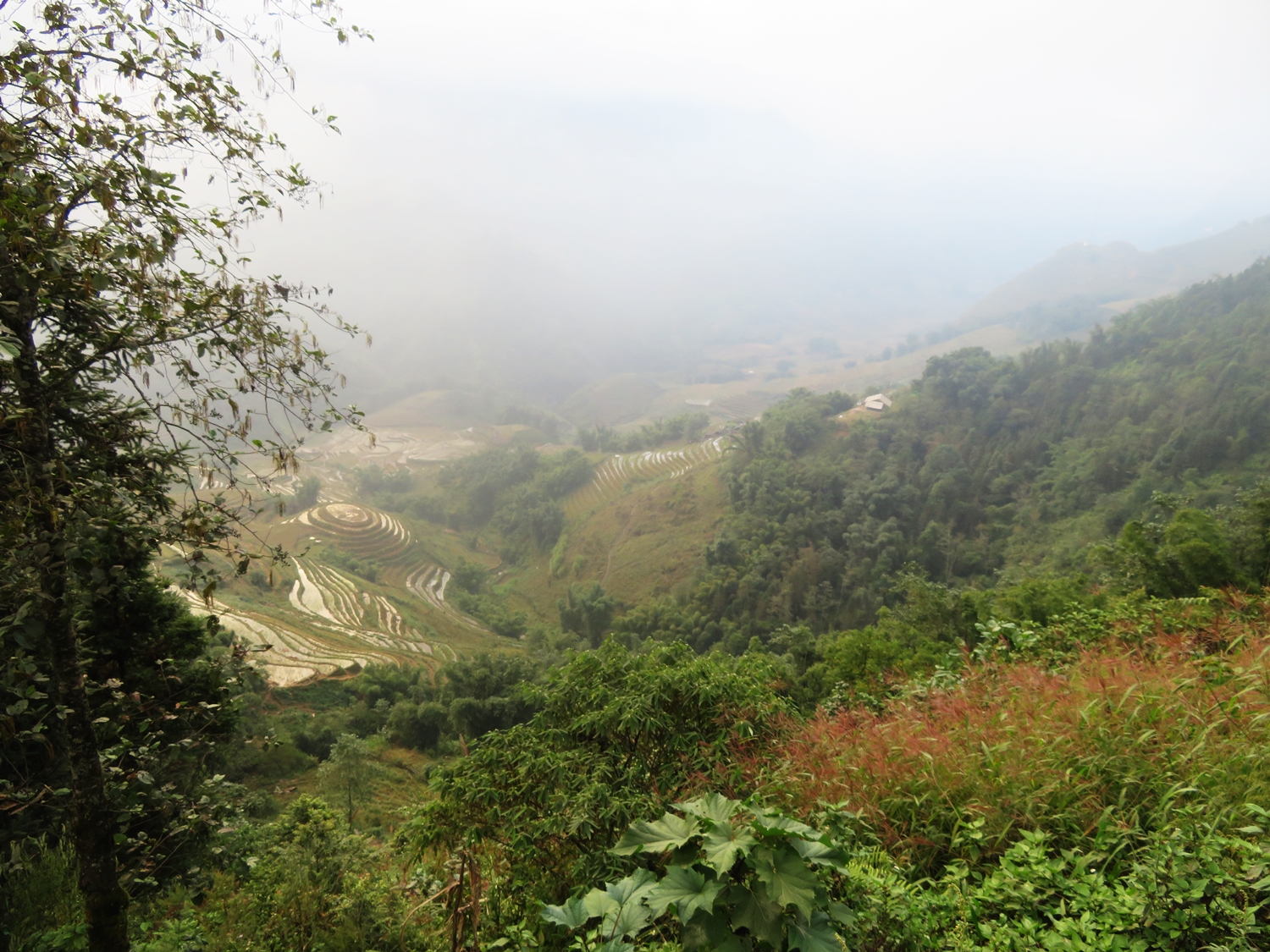 In Ta Van we stayed at the local homestay AnAn, which was more a bed and breakfast kind of lodgings, as no one was there. As we were the only guests, we had the whole place for ourselves and the place was very peaceful and secluded.
After a good night rest, we went for breakfast and explored the area a bit more on our motorbikes before going back by bus to Hanoi.