As per statement made by a representative of the Ministry of Health on July 5th, the first batch of over 99,0000 doses of Pfizer-BioNtech vaccine arrived at Noi Bai airport in the morning of July 7th.
More 3 million doses are scheduled to be delivered in the third quarter and approximately 28 million doses will be available in quarter III and IV respectively. The vaccine purchases are at the expense of the government budget.
Earlier, in May, the Ministry of Health had negotiated and reached an agreement with Pfizer/BioNtech for the purchase of 31 million doses. The Cominarty vaccine of this company has received the emergency approval from the Ministry of Health on June 12th.
Pfizer vaccine is multidose vial and must be diluted before use. Each dose contains 0,3 ml with 30 micrograms of Covid19 mRNA vaccine  (embedded in lipid nanoparticles), manufactured at Pfizer Manufacturing Belgium NV facility in Belgium and BioNTech Manufacturing GmbH facility in Germany.
Vaccine was approved based on information on safety, quality and effectiveness provided by Vietnam Pfizer Limited Company to the Ministry of Health by May 28th.
Pfizer is the forth vaccine that has been authorized for emergency use following AstraZeneca (UK), Sputnik V (Russia) and Sinopharm (China).
The Ministry of Health also confirmed the arrival of 8 millions vaccine Covid-19 in July under COVAX facility and signed contracts.
About 105 million doses of vaccine from various sources have been committed to supply to Vietnam so far. The Ministry of Health is starting a negotiation to have more 40 million doses, reaching the target of having 150 million doses in 2021. The vaccine is expected to arrive in Vietnam in September and October.
Vietnam sets a target of achieving herd immunity for Covid19 by early 2022 with about 70% vaccinated population.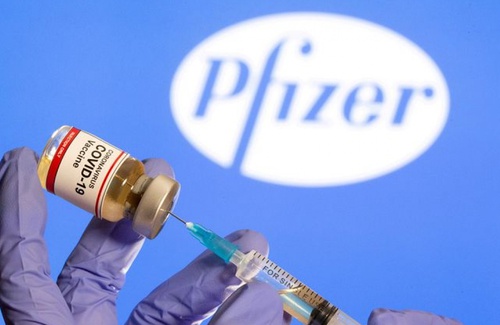 The Pfizer vaccine is the first vaccine licensed by the World Health Organization on January 1st for emergency use. It is made using mRNA technology, introducing a molecule to cells. This molecule teaches cells to make a protein from the virus that causes COVID-19, which is SARS-CoV-2.
The body detects this protein and triggers an immune response. This creates antibodies, as well as longer lasting immunity that can fight off future SARS-CoV-2 infections.
A final analysis of phase 3 trial of Pfizer' covid vaccine shows 95,3% effective for even serious cases. The research result released in late June demonstrates the Pfizer vaccine remains its immunity against nCOV for years. The Pfizer vaccine is currently being used in 103 countries.