According to official dispatch No.43/TB-VPCP dated February 16, 2022 of the Government Office notifying the direction of Deputy Prime Minister Vu Duc Dam, Vietnam will reopen borders to tourists from March 15th under new normal conditions.
The Deputy Prime Minister asked the Ministry of Culture, Sports and Tourism to work with the Ministries of Health and Foreign Affairs to compose regulations and make plans on welcoming international tourists at the earliest time.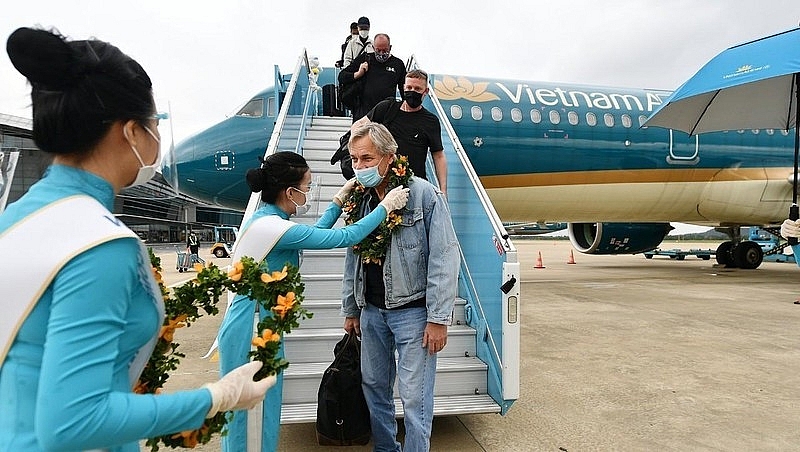 Regarding entry visas, Vietnam will resume unilateral visa exemption for 13 countries and a bilateral visa exemption program for 88 countries and territories. The electronic visas and visas on arrival will also be restarted.
The independent travelers can apply for a tourist visa providing they are fully vaccinated and provide a negative result for Covid19 valid within 24 hours (applicable for quick test) and 72 hours (applicable for RT-PCR) prior to the trip.  Besides, the travelers must install at least one Covid-19 prevention and control application and turn it on during the period of their stay in Vietnam. The travelers are also required to pay about 30 USD person for health insurance that covers 10, 000 USD in case they need Covid-19 treatment.
The travelers entering Vietnam through land borders must be tested for Covid upon entry. Those traveling by air are allowed to go directly to their hotel or place of residence and self-quarantine within 24 hours and self-monitor their health in the following 14 days. The on-arrival Covid-19 test is only necessary when they develop symptoms of coronavirus