When To Go
Hoi An has two seasons: the dry season from March to September, rainy season from October to February. The best time to enjoy Hoi An is from February to April because the temperature is not too high and the humid is mild.
High tourist season coincides with Central Vietnam's wet season with stormy weather and a lot of rains. Typhoons might occur between late October and mid-December and often make the town flooded. This is because Hoi An is located on a low ground surrounded by waterways and mountain ranges, causing a tidal influence as the main river meets the sea.
Flooding isn't something that happens in every year and it can be very different each time. In some years, the water level just reached the knees for a couple of days. Other years, waters have risen up 2 meters high with mudslides from nearby mountains. Streets on the high ground are Ly Thuong Kiet, Le Hong Phong, Nguyen Truong To, Tran Hung Dao and Cua Dai. You can book with the guesthouses on these streets if there is a real risk of flooding. Streets on near the river on both sides often tend to be flooded. If you still want to stay in the Old Town, be sure to book a room above the ground floor. When a typhoon hits, the flood often recedes quickly as it arrives. Most inconvenient thing is many businesses closing if severely affected.
From November to January, the weather turns colder with coastal rains but there might be some warm, sunny days you can spend on the beach. In low season, the weather is bad and there is some seasonal shutdown at tourist sites. May to July is the perfect time for beach activities at An Bang beach or My Khe beach. Low season also offers a good chance to have everything on cheaper prices.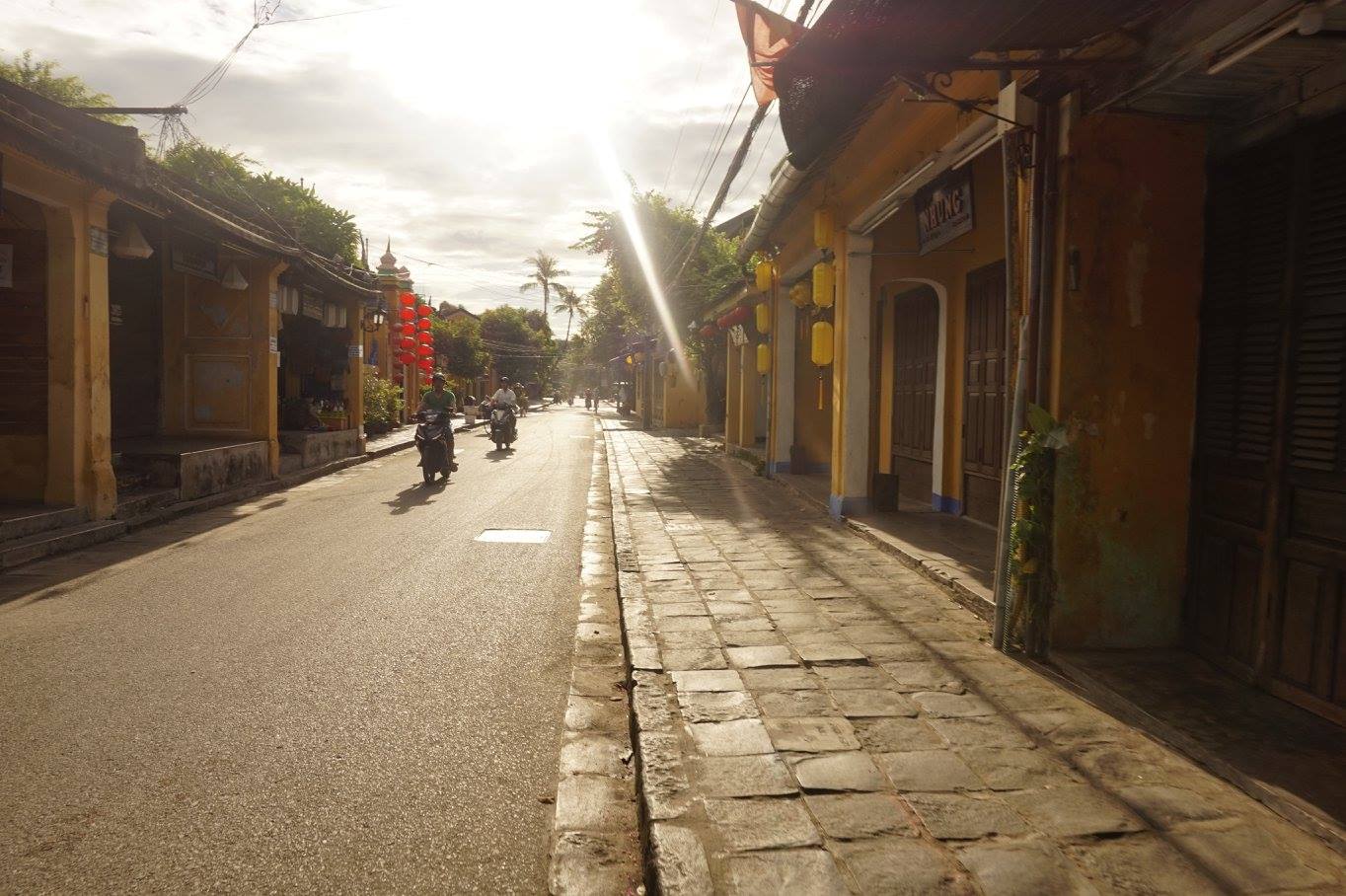 How To Get There
The most common way to get to the Old Town is to fly to Da Nang first then catch a bus to Hoi An which is about 30 kilometres away. Round-trip tickets range from 1 million to 1.3 million VND. Another choice is taking a coach from Hanoi or Ho Chi Minh city for more or less them 500,000VND.
Trains from Hanoi/Ho Chi Minh City to Da Nang are available every day. Tickets for each way fall in between 400,000VND and 1.2 million VND. It takes 14 to 20 hours to reach Da Nang.
A local bus from Da Nang bus station to Hoi An bus station costs you 18,000VND for one way. The bus station in Da Nang is located at Truong Chinh Street and bus station in Hoi An at Le Hong Thuong Street.
You can go to Hoi An from Da Nang by motorbike to enjoy the road and the scenery. Almost every hotel or guesthouse in Danang offers motorbike rental from 120-150,000VND per bike per day. It can be more expensive for newer ones. We recommend you to not rent bikes that are too old.
How To Get Around
Walking
Hoi An Old Town is small enough to explore on foot which means you can easily have your self-guided tour without much fuss. By buying the entrance ticket which costs 120,000VND for foreigners, you will have access to the old town your entire stay; keep the ticket whenever you enter the town. Together with that, you can also visit 5 sites out of 21 by coupons. You can choose these 5 sites as you like. These sites are available for visiting only within 24 hours. During full moon festivities, you can visit without buying a ticket. List of sights included in the ticket:
• Old houses: Tan Ky; Duc An; Quan Thang; Phung Hung;
• Assembly halls: Quang Trieu; Trieu Chau; Phuc Kien;
• Structures: Japanese Covered Bridge;
• Museums: Museum of Trade Ceramics; Museum of Sa Huynh Culture; Museum of Folk Culture; Museum of Hoi An;
• Traditional arts: Handicraft workshop; traditional music performance;
• Communal houses: Cam Pho; Minh Huong; Quan Cong Temple;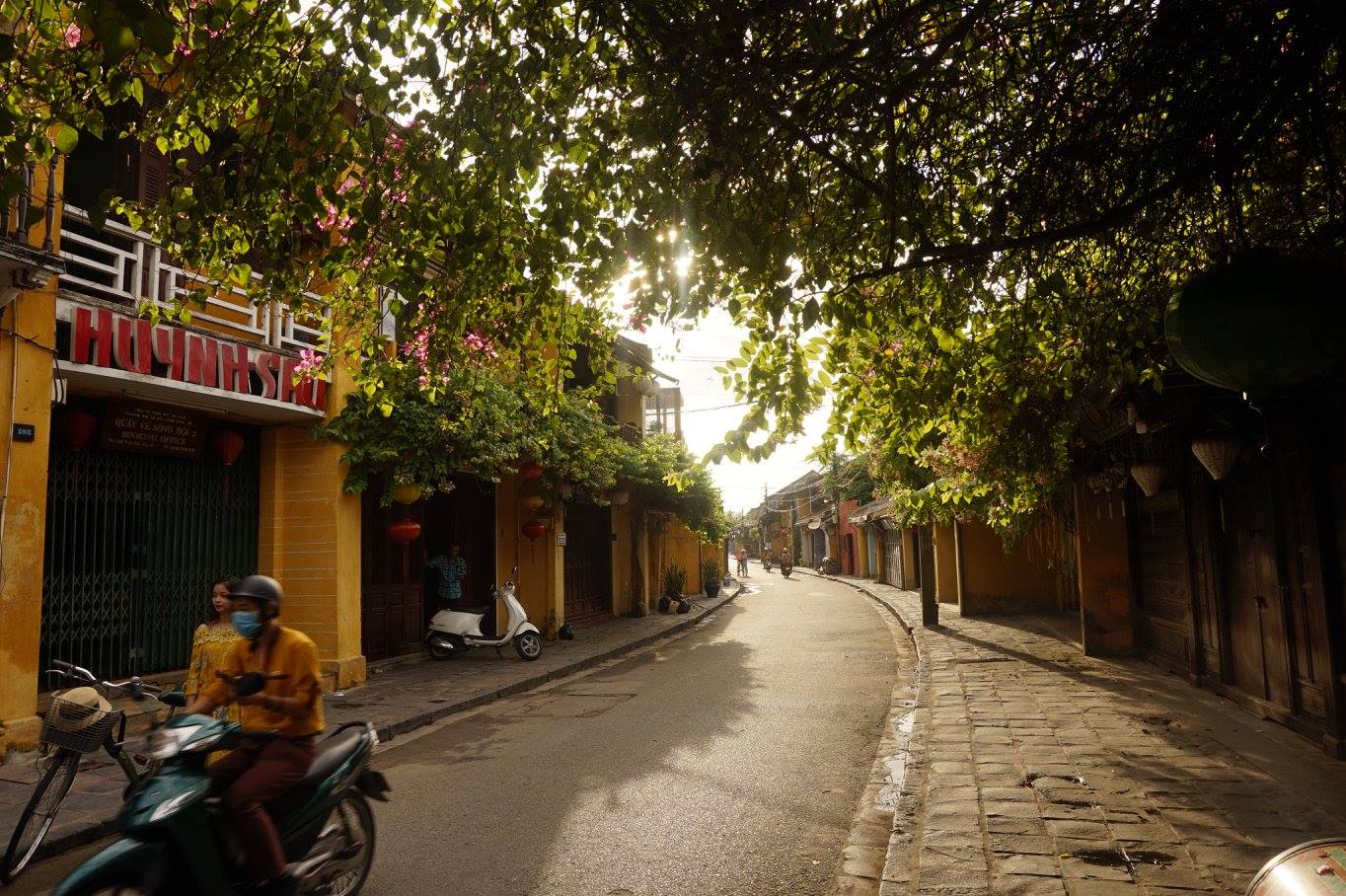 Cyclo
Exploring the old town by cyclo is just unique. Unlike Hanoi, cyclos in Hoi An don't have to mingle with motorbikes so it can be much easier to breathe and quiet. Under Cultural Pedicab Labor Union, 102 riders of pedicabs are positioned at 5 pick-up places and work in shifts. So passengers can believe that no fighting over a customer or any disturbance of this kind would occur. You are expected to pay about 50,000VND for a one-hour trip.